Published: 11/05/2022
-
18:44
Updated: 11/05/2022
-
19:38
Tory MP Lee Anderson told GB News "let's try and help people" rather than "throwing money at everything".
Mr Anderson had earlier claimed there is not a "massive use" for food banks in the UK but "generation after generation who cannot cook properly" and "cannot budget".
---
The MP for Ashfield invited "everybody" on the opposition benches to visit a food bank in Ashfield to "see the brilliant scheme we have got in place where when people come now for a food parcel, they have to register for a budgeting course and a cooking course".
He added: "And what we do in the food bank, we show them how to cook cheap and nutritious meals on a budget. We can make a meal for about 30 pence a day. And this is cooking from scratch."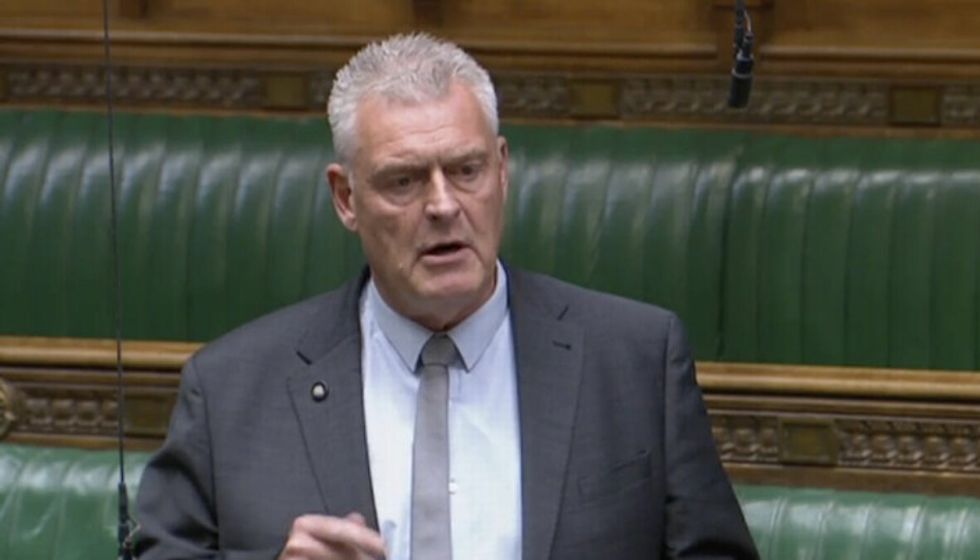 Mr Anderson made the original comments during a speech in Parliament
Parliament
And when pressed on his comments and whether he concedes that some people simply cannot afford to buy food during an interview on GB News' Dewbs and Co, the Ashfield MP said: "This is why we do batch cooking at the food bank, we teach people how to batch cook for a whole week.
"We did a small project where we took some school children and we spent £50, we filled a trolley up, we had a local chef, an award-winning chef.
"We went back to the college and invited four other MPs and we had a bake off, like a cook off.
"We prepared I think it was about 1700 meals and we put them in a container and froze them, now that's enough to feed a family of five for about £50.
"Now they're not massive piles that people get at the local carvery, but they wear enough, they were nutritious, good value meals."
Mr Anderson was then asked by Michelle Dewberry whether the Government is doing enough to help those people most in need.
To which, he replied: "The Government has spent a hell of a lot of money supporting people.
"My position is, yes we have to support some people but in the meantime instead of throwing money at everything, let's try and help people."


The Tory MP spoke to GB News' Michelle Dewberry
GB News