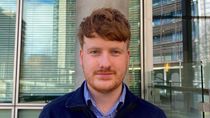 Published: 13/05/2023
-
10:56
Updated: 13/05/2023
-
10:58
Surrey Police have released footage of the shocking moment a drunk driver hit a pensioner and proceeded to drive over her.
Steve Selwood was four times over the legal limit when the incident happened, a court heard.
The women was riding her bike when Selwood collided with her and was left with long-term physical and mental scars.
Onlookers rushed to help her as she lay in the middle of the road.
The victim told Guildford Crown Court that her trust in the world has "evaporated".
Selwood, 43, of Longdene Road, Haslmere, was sentenced to two years and three months in prison. He was also banned from driving for three years.
Watch the video above.