Published: 23/03/2022
-
08:57
Rishi Sunak will make his Spring Statement in an address to the House of Commons this afternoon.
The statement, considered a "mini-budget report," will provide an update on the nation's economic outlook following the Covid-19 and Russia-Ukraine crisis.
---
It is expected the Chancellor will set out a series of measures that will aim to alleviate the looming cost-of-living crisis faced by many Brits amid soaring inflation and rocketing energy bills.
It is largely expected Mr Sunak will make a U-turn on the National Insurance hike set to take place in April, after coming under mounting pressure from the public and Conservative ministers.
An exclusive poll ran by GB News on March 18 via Twitter shows unpopularity towards the policy that would see a 1.25 percentage point hike in the tax.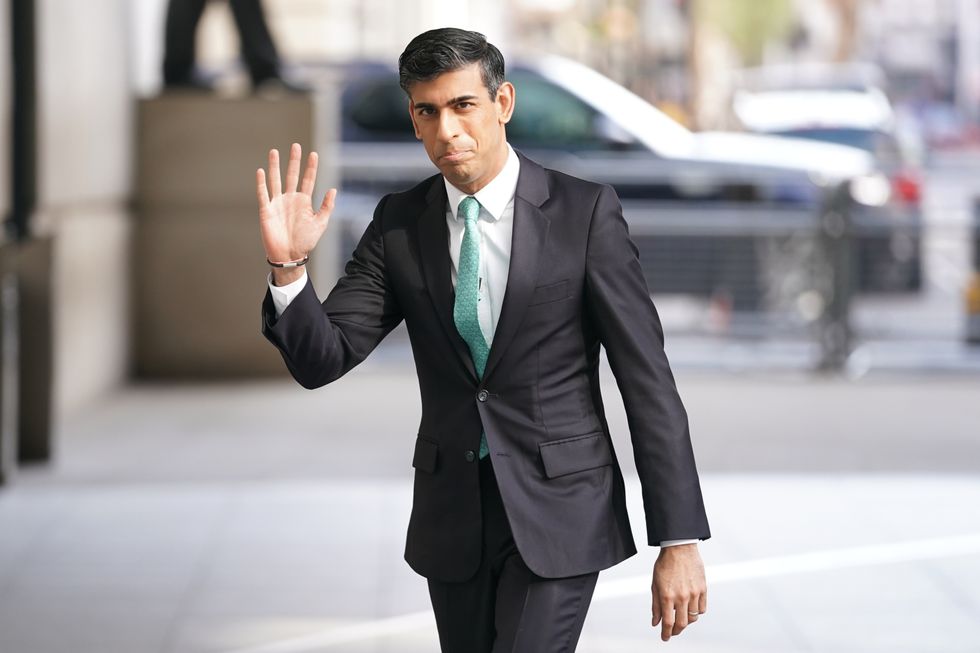 Chancellor of the Exchequer Rishi Sunak
Kirsty O'Connor
84.4 percent of voters said the hike is not fair, and therefore should not be maintained.
In a poll of 1,490 respondents, 15.6 percent felt the rise should be maintained, representing a minority group of voters.
Both the Chancellor and Boris Johnson have previously insisted the tax raid would go ahead as it was required to fund health and social care.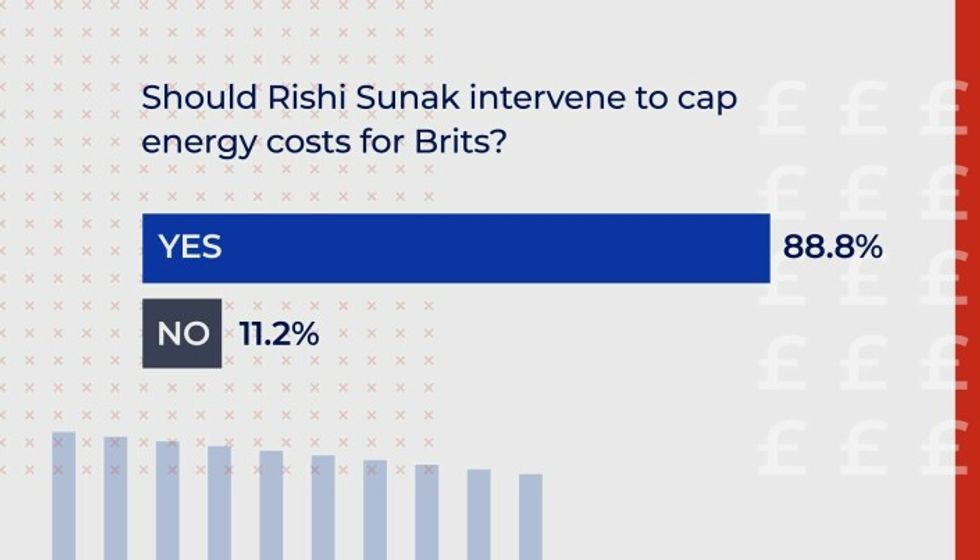 GB News poll results
GB News
But ministers and senior Tories have urged Mr Sunak to reconsider and if not scrap the rise, at least lift the threshold for when the payments are made.
Government sources told The Times, he is considering increasing the threshold line so that people would only start paying NI on income over £10,285.
The paper predicts this could take 150,000 people out of paying the levy altogether.
It has also been hinted that the Chancellor will announce a temporary cut in Fuel Duty by at least 5p to curb soaring petrol prices.
Oil prices have hiked as Western countries diverge from Russian oil supplies. Average costs are currently at a record of 165.9p per litre for petrol and 177.3p per litre for diesel.
According to the RAC, a 5p reduction in fuel duty would make it £3.30 cheaper to fill up a typical family car with a 55-litre tank.
Other European nations, such as France, Ireland and the Netherlands, have already cut fuel duty in an attempt to shield households and businesses from rising costs.
The Chancellor is also being urged to consider the Government's foreign aid spending cap amid ongoing tensions in Ukraine.
66.8 percent of voters in a GB News poll that amassed 4,020 votes via Twitter on March 18 are against any removal of the cap.
The Chancellor is also set to address and possibly raise the working age and pensioner benefits by a further five percentage points to 8.1 per cent.
Other plans announced today may include loans that will make it cheaper for families to purchase heat pumps that would be more energy efficient than traditional gas boilers.
Tune in to Beat the Squeeze: Spring Statement Live from 11am on GB News with Liam Halligan and Gloria De Piero as we bring you Rishi Sunak's statement and all the reaction.