Published: 25/04/2022
-
17:08
Updated: 25/04/2022
-
17:20
The new scheme, which was introduced earlier this month, will see migrants sent to the African country for processing.
It is hoped that the fresh rules will also make people think twice about making the dangerous journey to the UK.
---
But the refugees in Dunkirk are not deterred by the Rwanda deal.
One migrant, called Barzan, said: "I don't think it's true that they're going to send everyone to Rwanda. There will be more than 10,000 this year. Rwanda doesn't have the space."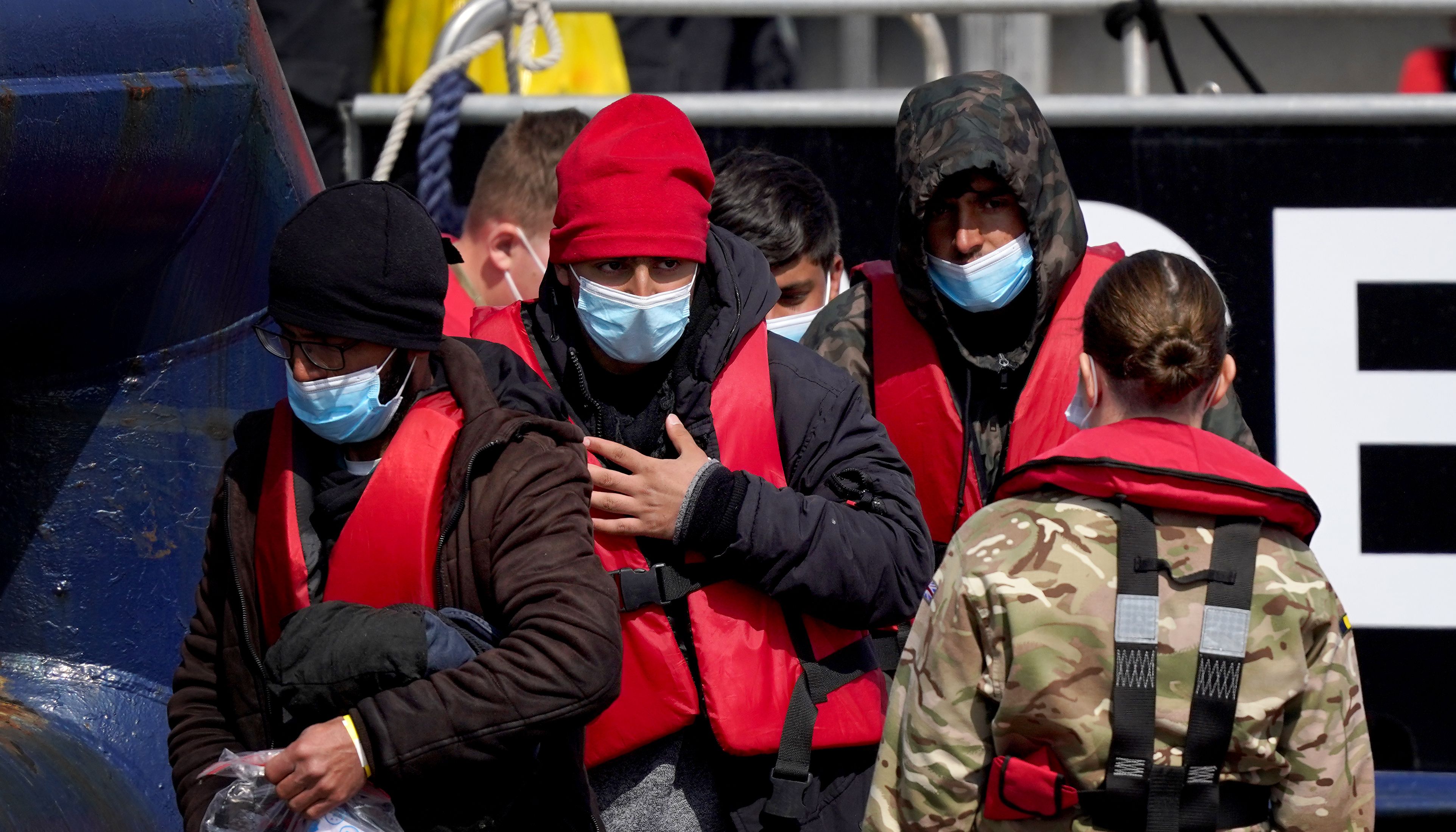 People thought to be immigrants arriving in Dover
Gareth Fuller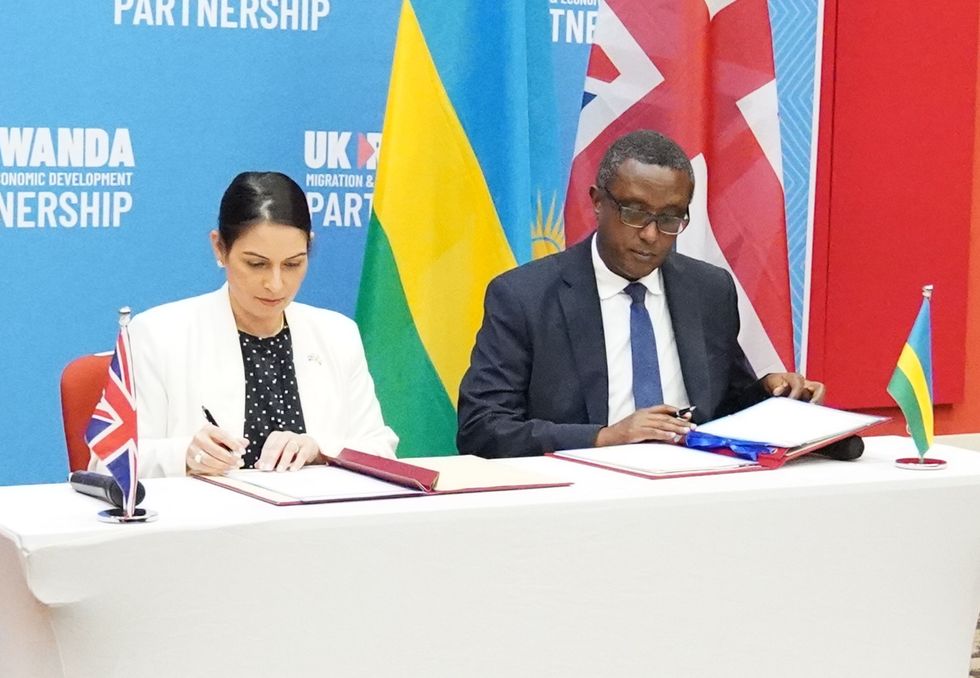 The Rwanda immigration scheme was signed earlier this month
Flora Thompson
While Mohamed Ali, 17, said the deal was "a big problem" but insisted: "If they take me to Rwanda I'll come back."
Even migrants leaving countries bordering Rwanda are willing to take the risk.
When asked what he would do if he was sent to Rwanda, Omar Deaja, 17, from Burundi said: "I would kill myself (because) there is no work, no money to pay for school, no life.
"I want to be a lawyer to help people suffering because I know how it feels to be hungry and feel cold outside. Most people just see on the news and think we are coming to make money. But I left Burundi because I had no family, nothing."
The feeling among refugees looking to cross the border is overwhelmingly defiant, with people not willing to give up despite understanding the risks involved.
Moussa Haran from Sudan told The Times: "We don't have any choice. We are looking for a safe place.
"We have already come from Africa, and now they want to send us back. It won't work, we will come back to Europe and try to come to the UK again."
Another migrant, Mohamed Edrise, 23, also from Sudan added: "Everyone is scared of this. I will ask to go to Sudan, because Sudan is better.
"Right now we have war in Sudan, but there is no safe place in Africa. Rwanda might be safer now but any time war could start again."
But former Labour MP Kate Hoey sent a clear message to those who are illegally attempting to enter the UK.
Speaking to Colin Brazier on GB News, Ms Hoey said: "This message has to be sent across that if you're coming in illegally, you're not going to be treated in the same way as someone coming legally."