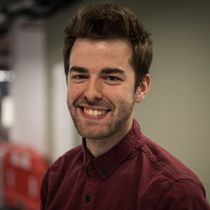 By Carl Bennett
Published: 09/12/2021
-
10:55
Updated: 09/12/2021
-
11:06
A video posted by the Polish Ministry of Defence on Twitter shows a group of migrants throwing branches and other items at the Poland-Belarus border fence that is keeping them from entering EU territory.
The Polish border guard said there had been 80 attempts to cross the border on Wednesday (December 8).
---
Another video shared by the Lithuanian Border Guards shows a migrant answering questions about his journey into Lithuanian territory on Wednesday. "We didn't cross the border, they brought us," the young man said, referring to the Belarusian border forces.
Poland and the EU accuse Lukashenko of encouraging the migrants to travel to Belarus and cross the border illegally as revenge for sanctions imposed on Minsk over human rights abuses.
Belarus denies the charge and says the EU is to blame for the humanitarian crisis on the border.
Alexander Lukashenko has pressured the EU to accept some migrants while Belarus repatriates others, a demand the bloc has so far flatly rejected.
The crisis on the Belarusian border, involving thousands of migrants from Syria, Iraq, Afghanistan, and elsewhere all hoping to get into the European Union, has dragged on for months.
Humanitarian agencies say as many as 13 migrants have died at the border, where many have suffered in a cold, damp forest with little food or water as winter sets in.
Britain will send 140 military engineers to Poland this month to provide support at its border with Belarus, the Ministry of Defence said, in response to what it termed pressures from "irregular migration".
Britain already has personnel in its NATO ally Poland, amid tensions at the EU's border with Belarus. The bloc says Belarus has flown in migrants from the Middle East to push them to cross the border, accusations Minsk calls absurd.
"Our commitment to European security is unwavering and we will always offer support to our allies. This non-combat support will assist Polish efforts to protect their border and pass on vital engineering expertise," Defence Secretary Ben Wallace said.
The MoD said that the deployment of the engineers was expected to last until April. (