Published: 29/06/2022
-
11:16
Updated: 29/06/2022
-
11:50
Dominic Raab has accused Angela Rayner of "champagne socialism" after hitting out at her for not standing up for the public during last week's train strikes.
Around 40,000 members of the Rail, Maritime and Transport (RMT) union at Network Rail and 13 train operators walked out on Tuesday, Thursday and Saturday in a bitter row over pay, jobs and conditions.
---
The strikes caused chaos across the country, with many services running at a severely reduced service.
Mr Raab stepped in for the absent Prime Minister Boris Johnson during Prime Minister's Questions, who is currently at a NATO summit in Madrid.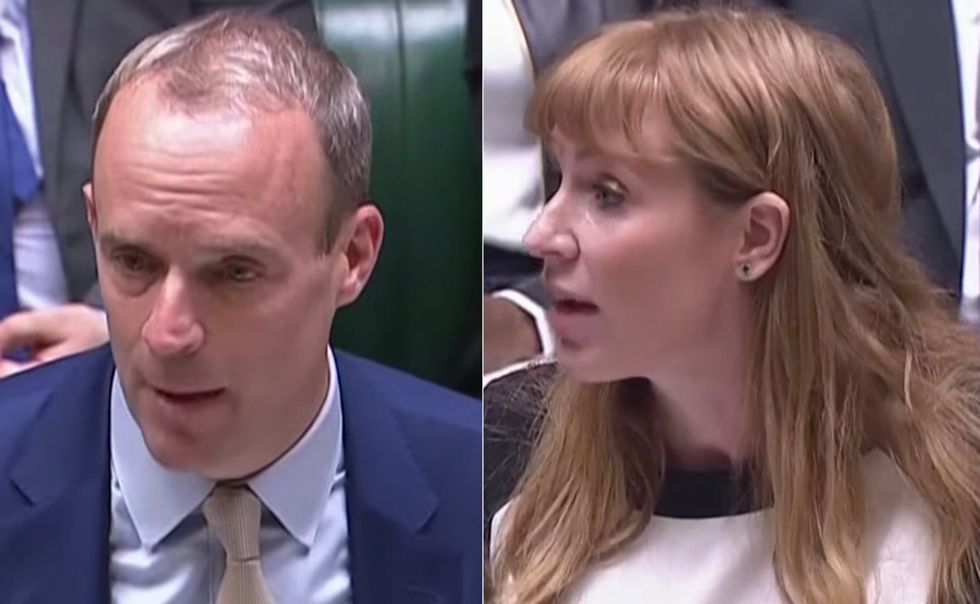 Dominic Raab and Angela Rayner
GB News
While Ms Rayner deputised for Labour Leader Sir Keir Starmer as she went head-to-head against her opposite number.
Speaking at PMQs, Ms Rayner quoted Mr Raab's past view that people who use food banks "simply have a cash flow problem", adding: "He doesn't. He spent over a million pound in nine months on private jets, it shows how out of touch this Government is.
"At this rate, by 2030 a million more people will be using food banks. How many more working people will be pushed into poverty by his Prime Minister before he says enough is enough?"
Mr Raab responded by saying: "She talks about working people, where was she when the comrades were on the picket line last Thursday.
"Where was she when the Labour front bench were joining them rather than standing up for the public.
"She was at the Glyndebourne music festival sipping champagne, listening to opera.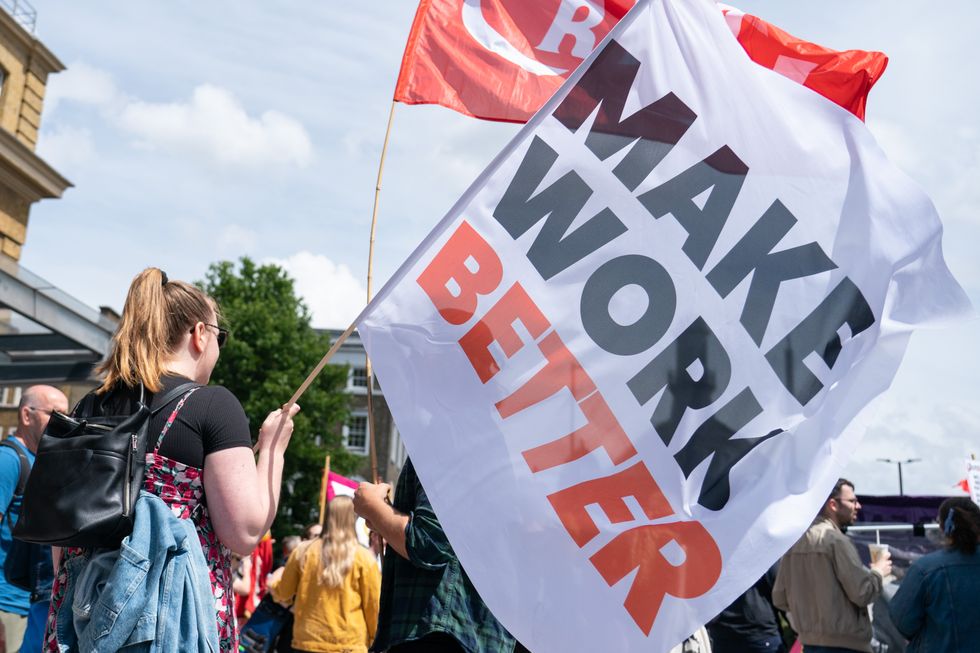 RMT workers held strike action across the country last week
Dominic Lipinski
"Champagne socialism is back in the Labour Party."
To which Ms Rayner replied: "Well well, that says a lot about the party opposite.
"While they should have been at the negotiating table, they were at the banqueting table getting hundreds of thousands squeezed out of their donors.
"Instead of dealing with the crisis.
"And he talks about trades, no one can get trades because of his failed Transport Minister."
The pair also shared a fiery exchange about the future of the PM after the Conservatives lost two by-elections last week.
During her opening remarks, Ms Rayner said: "This week the Government lost two by-elections in one day, the first in three decades.
"It's no wonder that the Prime Minister has fled the country and left the honourable member to carry the can.
"The people of Wakefield and Tiverton held their own vote of no confidence, the Prime Minister is not just losing the room, he's losing the country.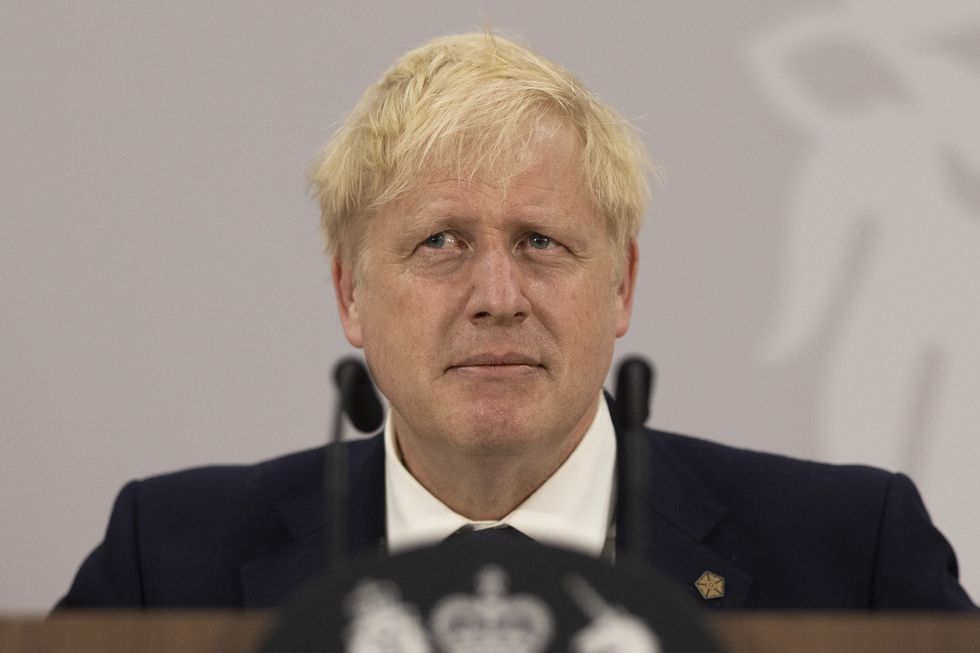 Ms Rayner and Mr Raab clashed over the future of Boris Johnson
Dan Kitwood
"But instead of showing some humility, he intends to carry on until the 2030's."
Before Mr Raab hit back by saying: "I gently point out to her that we want this Prime Minister to go on a lot longer than she wants the leader of the Labour Party to go on for."
Ms Rayner also said she would "revel in the opportunity" to have more than just by-elections after her party's victory in Wakefield, adding: "Call a general election and see where the people are."
She added: "This is the man who once said a high level of Government taxation was hurting UK competitiveness, now he is backing the Prime Minister who wants to put taxes up 15 times. At this rate, working people will be paying £500 billion more in tax by 2030.
"How high does he think the burden on working people should get before he says enough is enough?"
Mr Raab replied the Government were "the ones helping working people with a tax cut of £330", and listed a series of other measures the Government has taken to help with the rising cost of living.
He added: "We are the ones with a plan for low unemployment, a high-wage, high-skill economy, and Labour – it is back to year zero."