Published: 18/07/2022
-
19:55
Updated: 14/02/2023
-
10:49
Nigel Farage has slammed Prince Harry's speech at the United Nations, accusing the duke of "never having to do a day's work in his life."
Harry was a keynote speaker at the UN's Nelson Mandela Day commemoration in New York earlier today, in which he spoke out about several topics.
---
Among the topics he discussed included the Covid-19 pandemic, the Ukraine war, poverty and climate change.
He also said the world was "witnessing a global assault on democracy and freedom."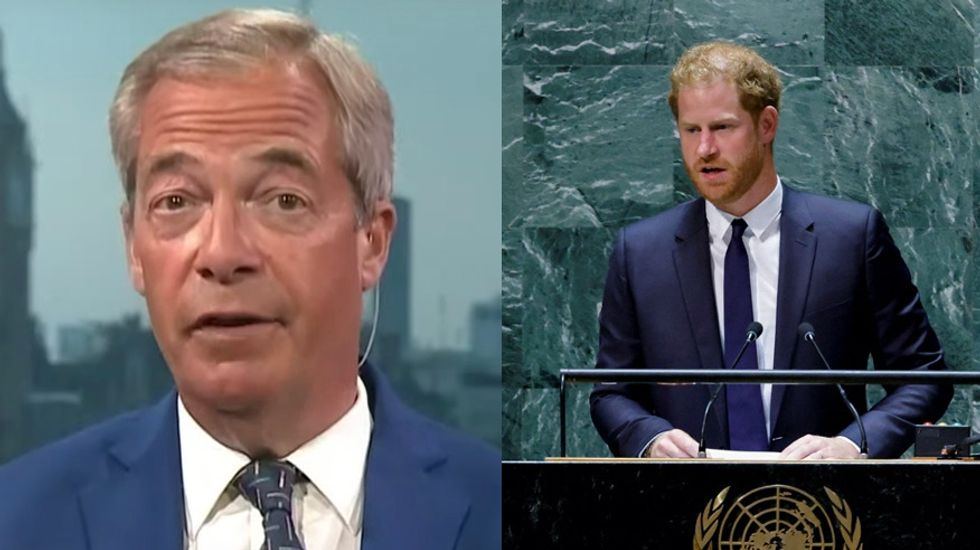 Nigel Farage and Prince Harry
GB News/PA
Reacting to the speech on GB News' Farage, Nigel slammed Harry's comments, adding that the UN shouldn't have invited him.
Nigel said: "Prince Harry has been to the United Nations today; goodness only knows why they invite him.
"He's been speaking, he's been laying into the decision by the Supreme Court in the US to make abortion rights something decided at state level and by voters as opposed to it being part of federal law.
"And he's talked about the attack on democracy in the world which I think he and his wife mean any candidate they don't like or support.
"But just to cap the lot, to an empty room at the UN I'm pleased to say, Prince Harry has been talking about poverty in Africa.
"A man who has never had to do a day's work in his life, who has got a private jet, who has got a big advance from Netflix.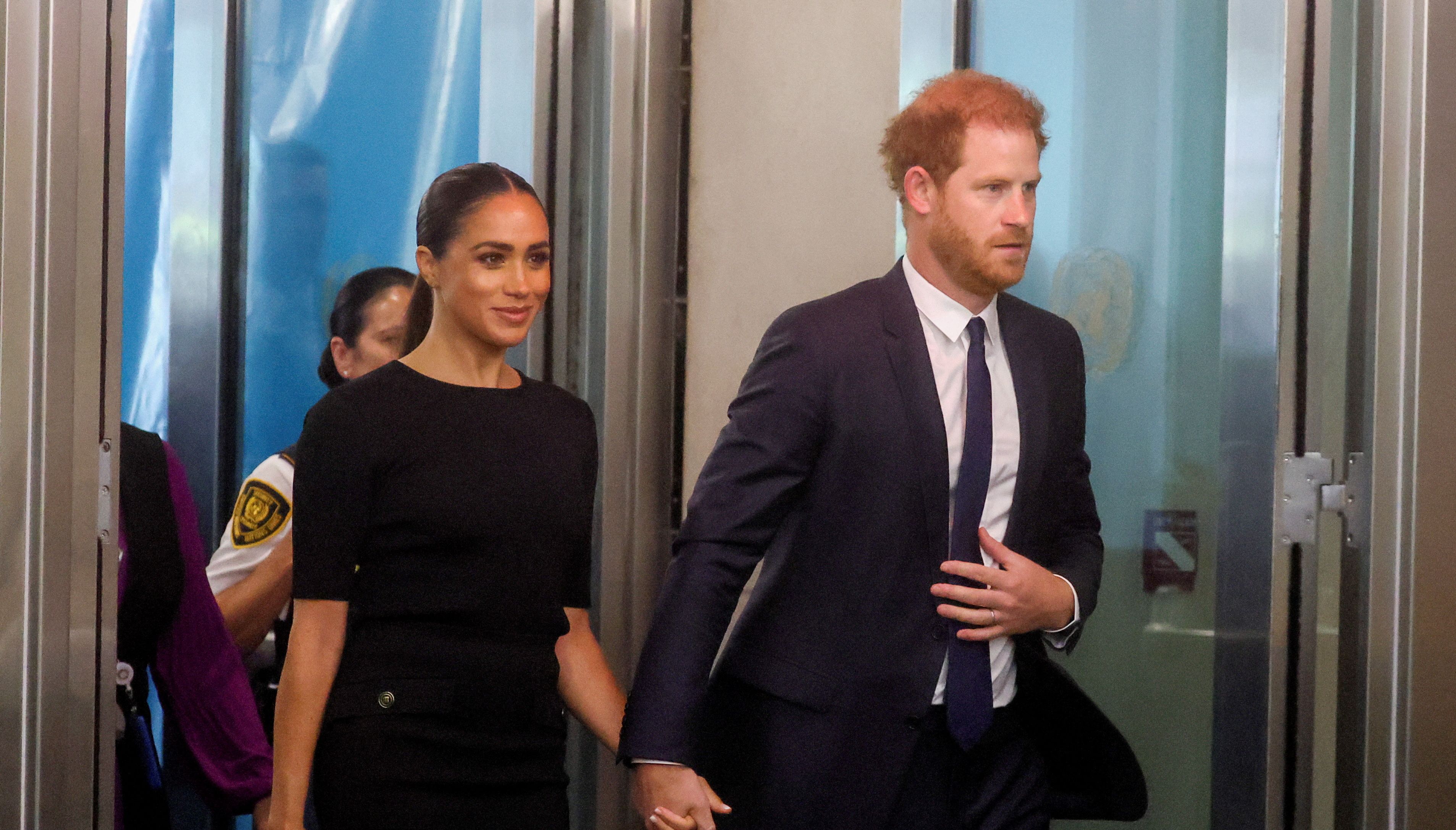 Prince Harry arriving at the event
BRENDAN MCDERMID
"And he's now he's (speaking about) poverty in Africa, isn't that just marvellous."
During his speech earlier today, Harry said: "How many of us feel battered, helpless in the face of the seemingly endless stream of disasters and devastation, I understand.
"This has been a painful year in a painful decade.
"We're living through a pandemic that continues to ravage communities in every corner of the globe.
"Climate change wreaking havoc on our planet, with the most vulnerable suffering most of all.
"The few weaponising lies and disinformation at the expense of the many."
While the Duke also referred to the US Supreme Court's decision to overturn the Roe vs Wade abortion law as the "rolling back of constitutional rights".
He added: "And from the horrific war in Ukraine to the rolling back of constitutional rights here in the US, we are witnessing a global assault on democracy and freedom."