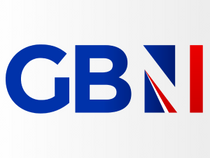 Published: 07/03/2022
-
12:24
Nigel Farage is launching a bid to campaign for a new referendum on Boris Johnson's Net Zero policy.
The campaign titled "Power Not Poverty" calls for the abandonment of the green policy that aims to decarbonise the economy by 2050.
---
Mr Farage, former leader of the Brexit Party, made the announcement in response to growing concerns over the monetary burden of the Prime Minister's pledge which is estimated to incur a cost of £1.3trillion.
The substantial cost is seen to be particularly controversial in the face of spiralling energy bills that are amplified by the covid crisis and the Ukraine-Russia war.
Mr Farage, who presents Talking Pints with Nigel Farage on GB News, announced the launch of his movement on Sunday.
He wrote "Net Zero is net stupid" and called for a "plebiscite on this act of appalling self-harm".
"…If we are not careful, the only zero will be the amount in people's bank accounts as we send our jobs and money overseas," he said in the Daily Mail piece.
Mr Farage continued: "By taking Britain down its ruinous path, the political class in Westminster has made a decision on behalf of the rest of us without any public debate being held, saddling taxpayers with a debt that few politicians are brave enough to quantify publicly and even fewer economists are clever enough to forecast accurately.
"It is a scandal of epic proportions and it must be challenged."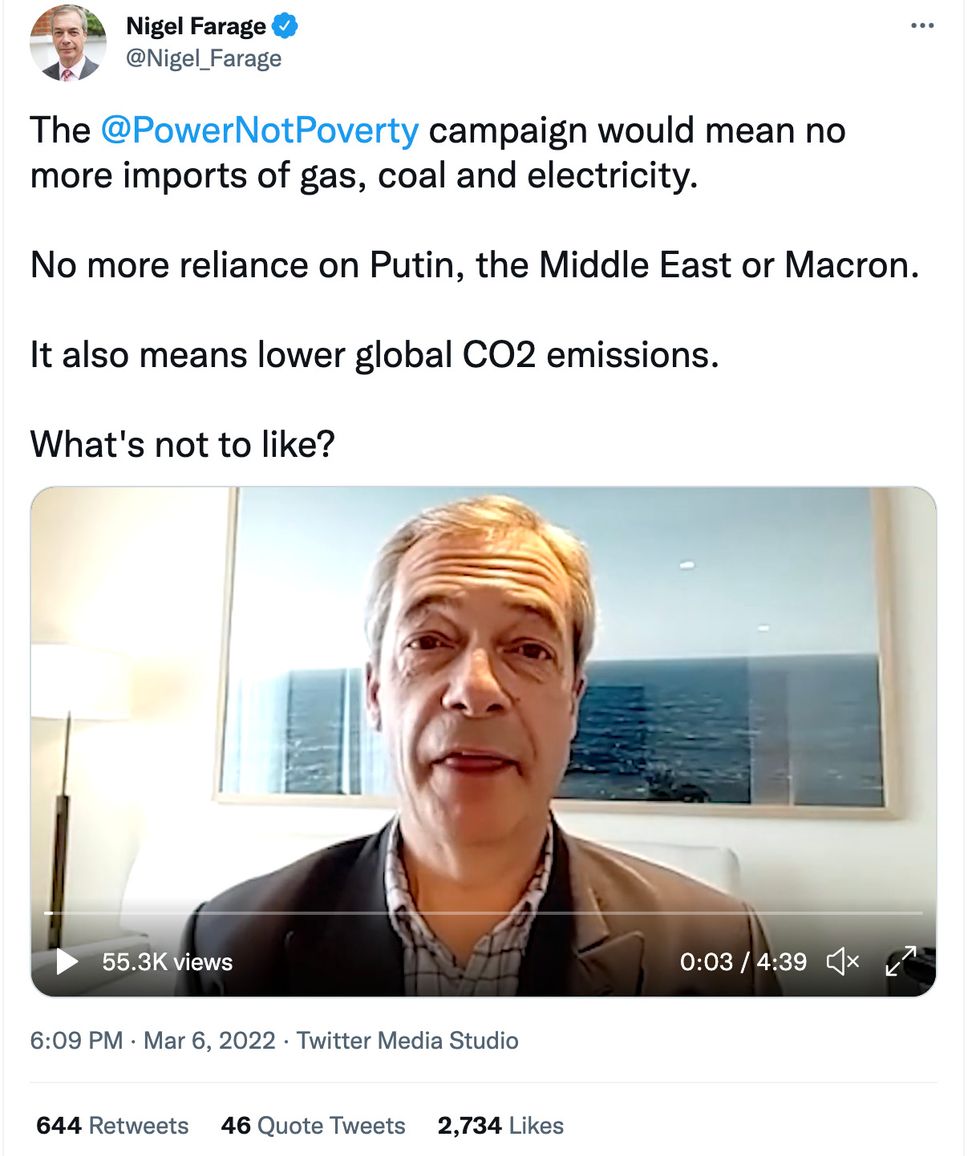 Nigel Farage promotes the movement on his Twitter account
Twitter
The "Power Not Poverty" movement calls for the drilling for shale gas on UK soil in a bid to become less reliant on imports for oil and gas from countries such as Russia.
In a tweet, Mr Farage said: "The Power Not Poverty campaign would mean no more imports of gas, coal and electricity. No more reliance on Putin, the Middle East or Macron. It also means lower global CO2 emissions. What's not to like?"
Mr Farage established the movement with Richard Tice.
Mr Tice, co-founder at Leave Means Leave and the Brexit Party, described the green policy as "Net Zero delusion" adding that it is "a scandal of epic proportions".
Mr Farage has also emphasised the potential burden of the Government's net zero plans on the young and elderly.

Stating it was not fair that "under net zero the elderly will die colder, poorer and sooner".
He continued: "It is not fair that the young will be burdened with higher costs, fewer jobs and less money."