Published: 27/03/2022
-
11:20
Nigel Farage has dubbed Joe Biden the "most dangerous man in the world" following the US president's unscripted comments in yesterday's speech on the Ukraine-Russia crisis.
Speaking from Warsaw, Poland, Mr Biden appealed to the Russian people directly as he compared the invasion to that of the Second World War.
---
Closing the impassioned address, aimed to rally support for Ukraine, the 79-year-old said: "For God's sake this man cannot remain in power."
The former Brexit Party Leader took to Twitter to lash out at the remark that suggests the president is calling for a regime change in Moscow.
Sharing a video of the speech Mr Farage, a GB News presenter, said: "Joe Biden is now the most dangerous man in the world".
The video, originally shared and captioned by political activist John Posobiec, read: "Biden bot malfunctioning so bad can't go one day without declaring WW3."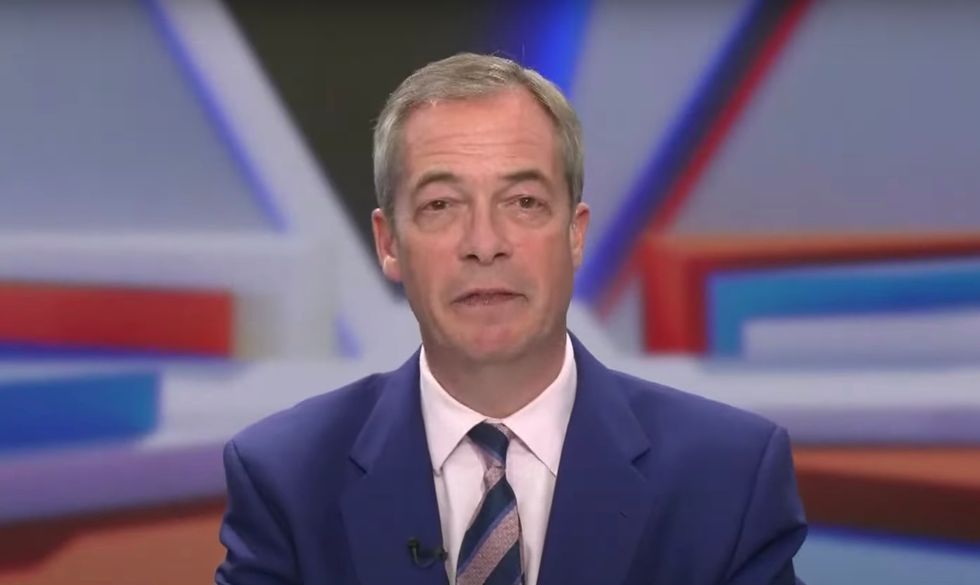 Nigel Farage during his primetime show on GB News
GB News
The Kremlin were quick to pick up on Mr Biden's remark.
Putin spokesperson Dmitry Peskov said: "That's not for Biden to decide."
Mr Peskov told Reuters: "The president of Russia is elected by Russians."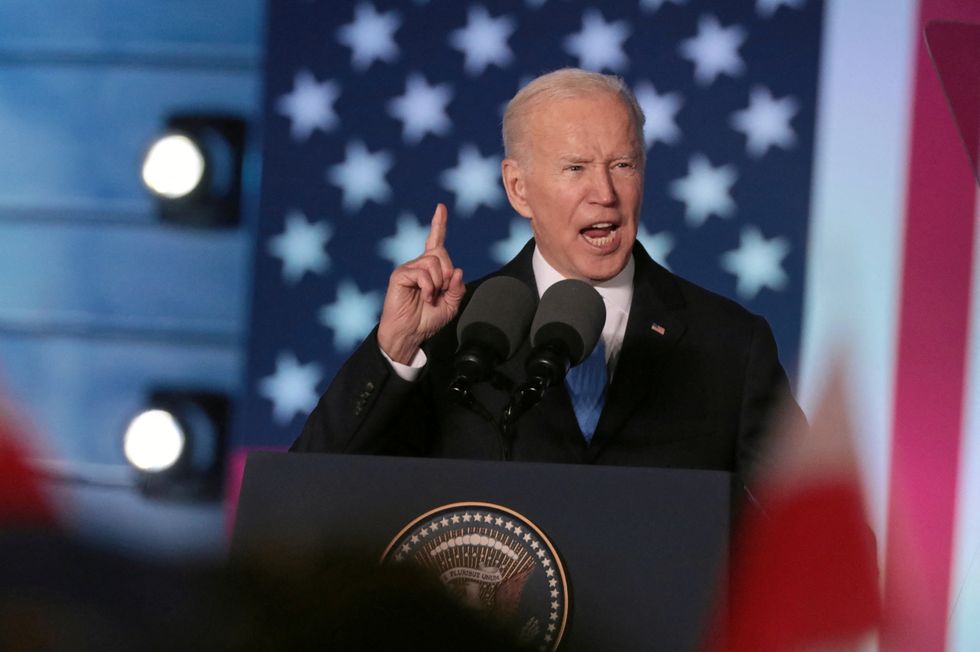 U.S. President Joe Biden during his speech made in Warsaw, Poland
Slawomir Kaminski/AGENCJA WYBORC
The White House quickly issued a statement saying: "The President's point was that Putin cannot be allowed to exercise power over his neighbours or the region. He was not discussing Putin's power in Russia, or regime change."
Today, a Cabinet minister also distanced the UK from Mr Biden's comments.
Education Secretary Nadhim Zahawi said whether to overthrow Mr Putin for his invasion of Ukraine is "up to the Russian people".
He said to Sky News: "The Russian people, I think, are pretty fed up with what is happening in Ukraine, this illegal invasion, the destruction of their own livelihoods, their economy is collapsing around them and I think the Russian people will decide the fate of Putin and his cronies."
Former Intelligence Officer, Mike Tapp however told GB News this morning that he believes the comments were part of a planned strategy.
He added: "Putin exploits weakness. So, actually strength and unity from NATO and from Biden is essential for Ukraine to be victorious here in my opinion."
"We have to be clear there are red lines on the use of chemical weapons or attacking a NATO country, but we don't have to show all our cards as to how we will respond."
Mr Tapp continued: "So, if we continue showing this unified strong response, Putin is going to be looking for a way out, which of course we will also have to provide."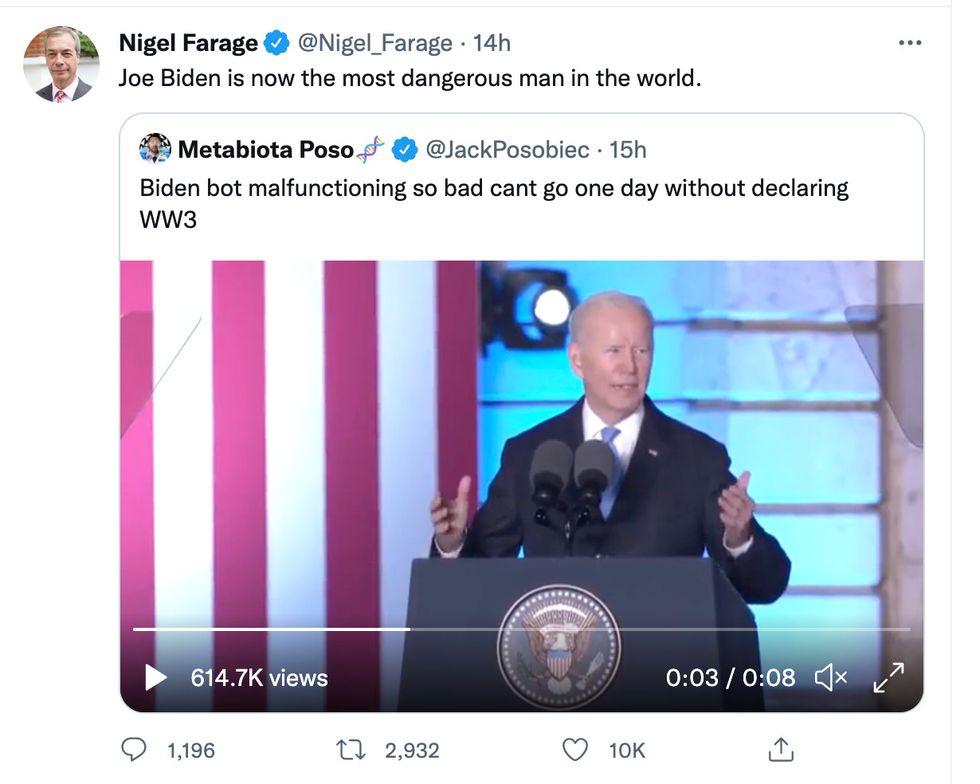 Nigel Farage's post on social media
@Nigel_Farage/Twitter