By Anna Fox
Published: 30/06/2022
-
21:39
Updated: 30/06/2022
-
21:41
Alan Cochrane, former Scottish Editor of The Daily Telegraph, condemned Nicola Sturgeon's pursuit of Indyref2 saying she knew the Lord Advocate would say: "Sorry sunshine, you can't do it."
Appearing on Dan Wootton Tonight for The Clash, Mr Cochrane was questioned alongside former SNP Glasgow City Councillor Austin Sheridan over whether the party was over for the Scottish First Minister.
---
The discussion followed a recent independence referendum poll, which revealed more than half of Scots do not want another referendum.
Dan brandished Ms Sturgeon's move as an "illegal vanity project" which would come at the "expense of average Scots".
Ms Sturgeon told MSPs earlier this week that she would seek a ruling for the Supreme Court on the legality of Indyref2.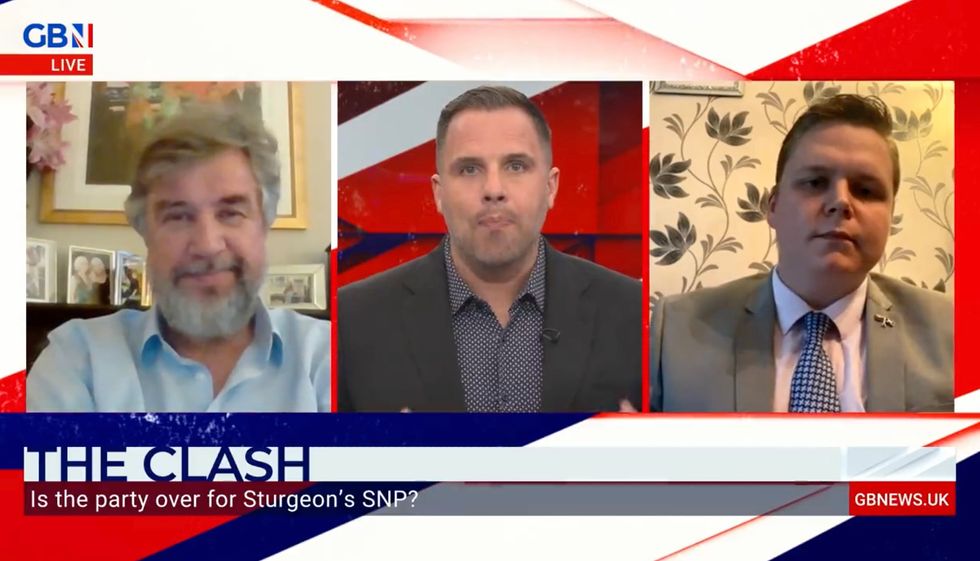 The panel debated the question 'is the party over for Sturgeon's SNP?'
GB NEWS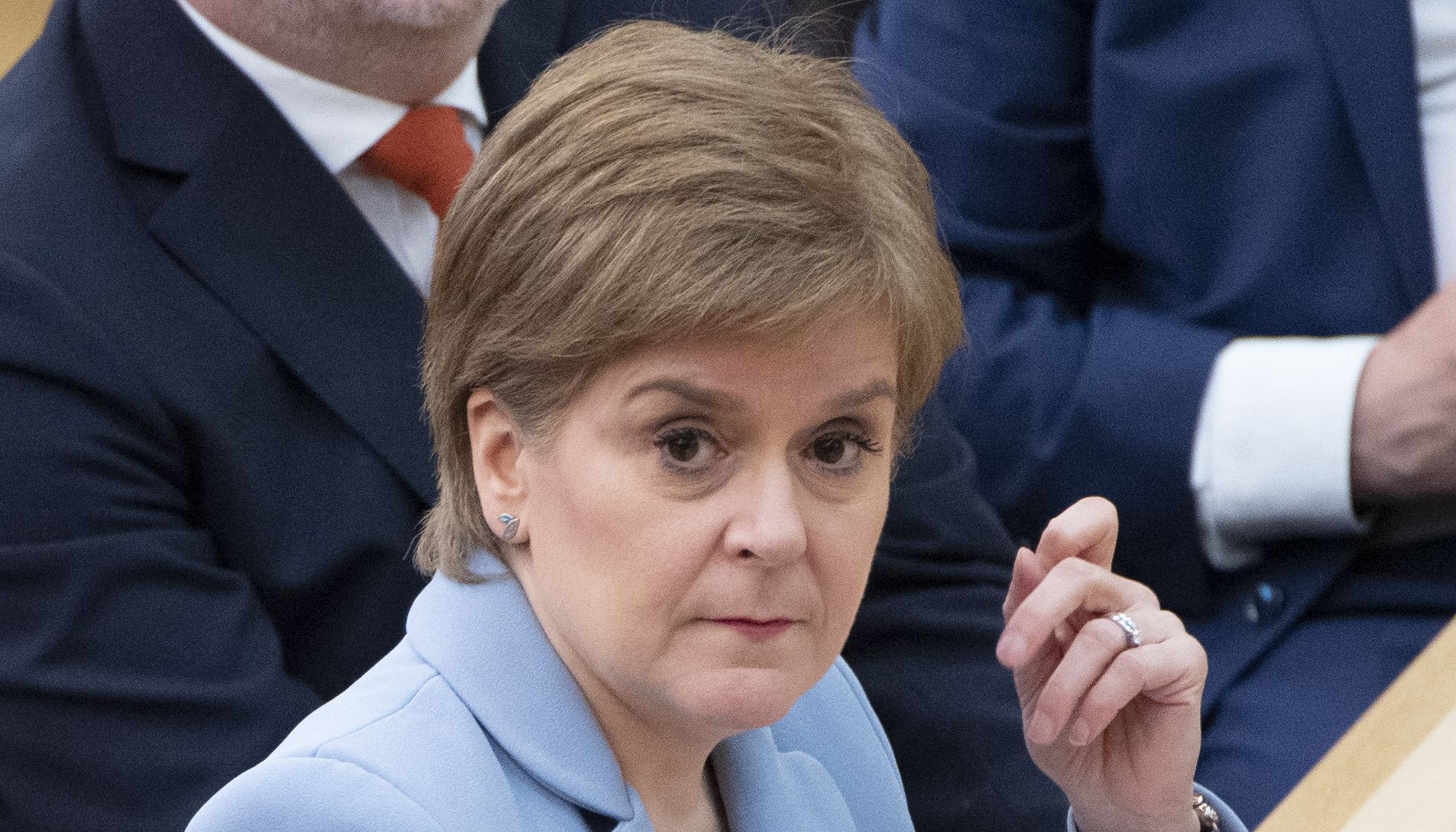 First Minister Nicola Sturgeon announced plans for Indyref2 earlier this week
Lesley Martin
She published a draft bill, saying the vote would be on 19 October 2023, but did not introduce it to Parliament due to a question mark over its legislative competence.
Mr Cochrane claimed the leader of the SNP already knew what the Lord Advocate would say: "Sorry, not today sunshine. You can't do it."
He suggested this is why Ms Sturgeon chose to go directly to the Supreme Court with her consultation.
Former SNP Glasgow City Councillor Austin Sheridan retaliated at the comments, saying: "Nicola Sturgeon will give the Scottish people an outlet and a say on Scotland's future."
Renouncing the results of the latest independence poll, Mr Sheridan emphasised how the Scottish Parliament has a "pro-independence majority" adding how there is a "unionist minority".
Commending her bold announcement for a second independence referendum, the former SNP Councillor said: "I thought it was a master stroke."
Ms Sturgeon maintains claims that she has a democratic mandate for a referendum as independence-supporting parties – the SNP and the Scottish Greens – have a majority at Holyrood.
In a speech earlier this week, she said the UK Government's "continued efforts to thwart the will of the people" would weaken its standing at home and on the international stage.
The SNP leader added: "Bluntly, the UK Government is in no position to lecture any other country about the need to respect democratic norms if it is intent on trying to thwart democracy at home.
"The UK is either a partnership of consent or it is not a partnership worthy of the name."
Continuing, she said: "Westminster rule over Scotland cannot be based on anything other than a consented, voluntary partnership.
"It is time to give people the democratic choice they have voted for, and then with independence to build a more prosperous, fairer country in a true partnership of equals between Scotland and our friends in the rest of the UK."