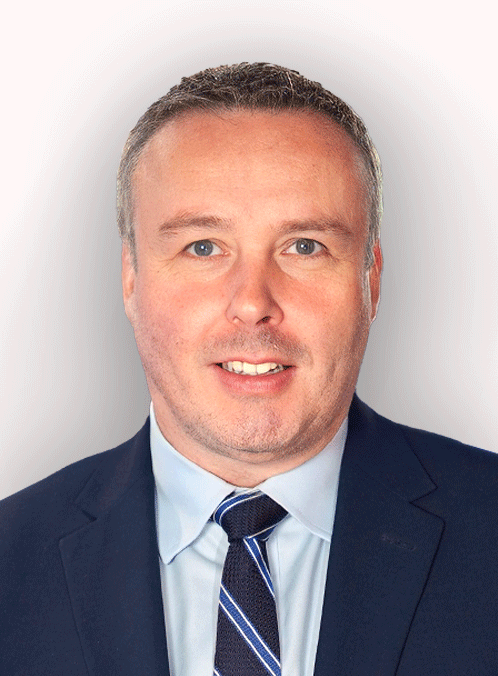 By Mark White
Published: 24/11/2022
-
10:52
Updated: 24/11/2022
-
15:36
The number of migrants arriving in the UK has hit the highest number ever recorded, according to latest official figures.
The Office for National Statistics confirmed that 504,000 more people came to the UK than left in the year to June this year.
---
That figure beats the previous highest record of 390,000 in 2015. The figures from the ONS reveal that more than a million people arrived in the UK last year.
GB News host and former UKIP Leader Nigel Farage said: "These net migration figures are hard to take in - 500,000 is nearly double the previous record. The Tories deserve to be wiped out."
Brexit Watch Chairman Ben Habib added: "So much for taking back control of our borders. Suella Braverman urgently needs to get a grip."

According to the official analysis the bulk of the increase was driven by arrivals from non-EU nationals, students and those fleeing the conflict in Ukraine.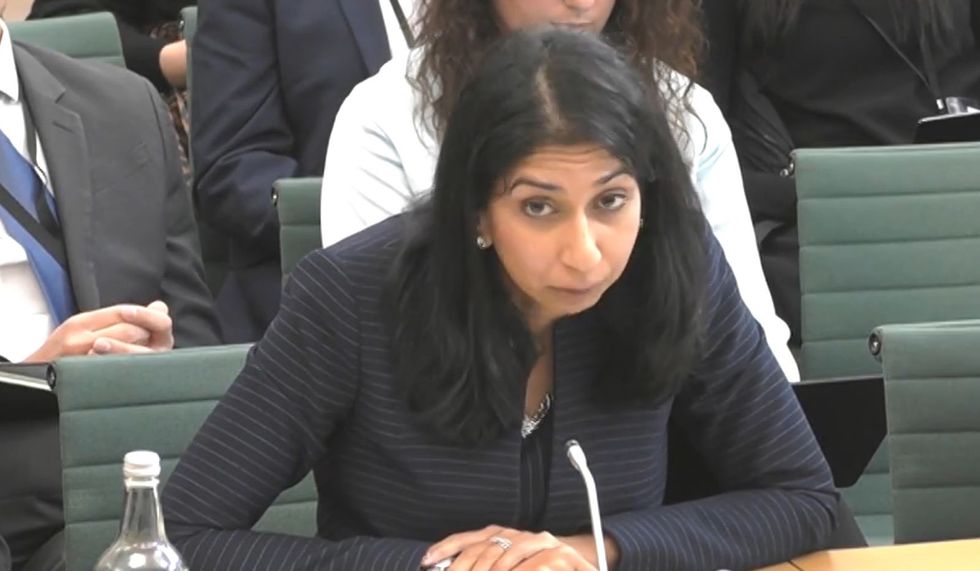 Home Secretary Suella Braverman will come under huge pressure to explain the soaring numbers
HoC
Home Office figures show that there were 476,000 student visa applications in the 24 months to September this year, the highest ever level, and 77 per cent higher than the figure before the pandemic in 2019.
There was, officials confirmed, a particularly large increase in student visa applications from Indian and Nigerian students. Some 249,000 work visas were issued in the year ending September 2022, an 82 per cent rise on the pre pandemic level. EU nationals represented around 11 per cent of work visas granted.
The Home Office also confirmed that in the first nine months of 2022, around 200,000 visas were granted to Ukrainian nationals.
Albanians were the top nationality arriving by small boat in 2022. Albanians accounted for 13,650 asylum applications in the year ending September 2022, half of those claims originated from small boat arrivals. And 72,000 applications for asylum were made in the last year, close to the previous record peak of applications in 2002.
A staggering 77 per cent of initial asylum applications were granted, according to the Home Office, the highest rate in more than 30 years.
However, figures reveal that only 10 per cent of Albanian males are granted asylum. The Home Office also confirmed that the proportion of Albanians arriving by small boats had begun to slow in recent weeks.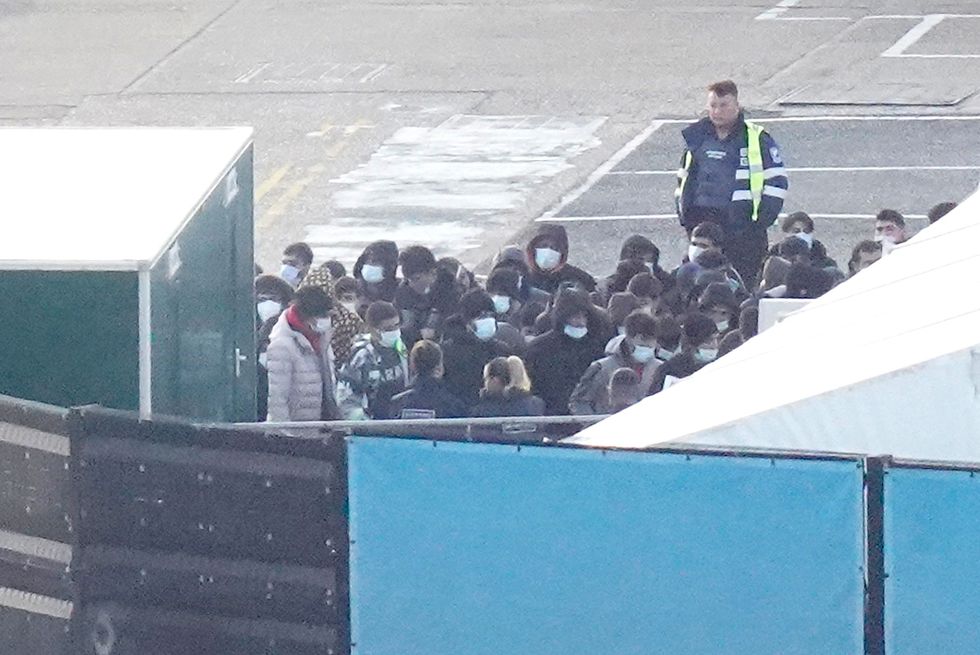 A group of people thought to be migrants wait to be processed at the Border Force compound in Dover, Kent, after being brought from a vessel following a small boat incident in the Channel.
PA