Published: 22/03/2022
-
22:14
Updated: 14/02/2023
-
11:47
Nazanin Zaghari-Ratcliffe should be blaming Iran for her six-year ordeal, the son of an Iranian political refugee has told GB News.
Ms Zaghari-Ratcliffe hit out at the Government for taking too long to pay a £400million debt to Iran, which helped secure her release.
---
She said during a press conference that although she could not be happier to be home, "this should have happened six years ago".
Her comments have faced backlash, with No 10 urging people not to send abuse on "social media or online".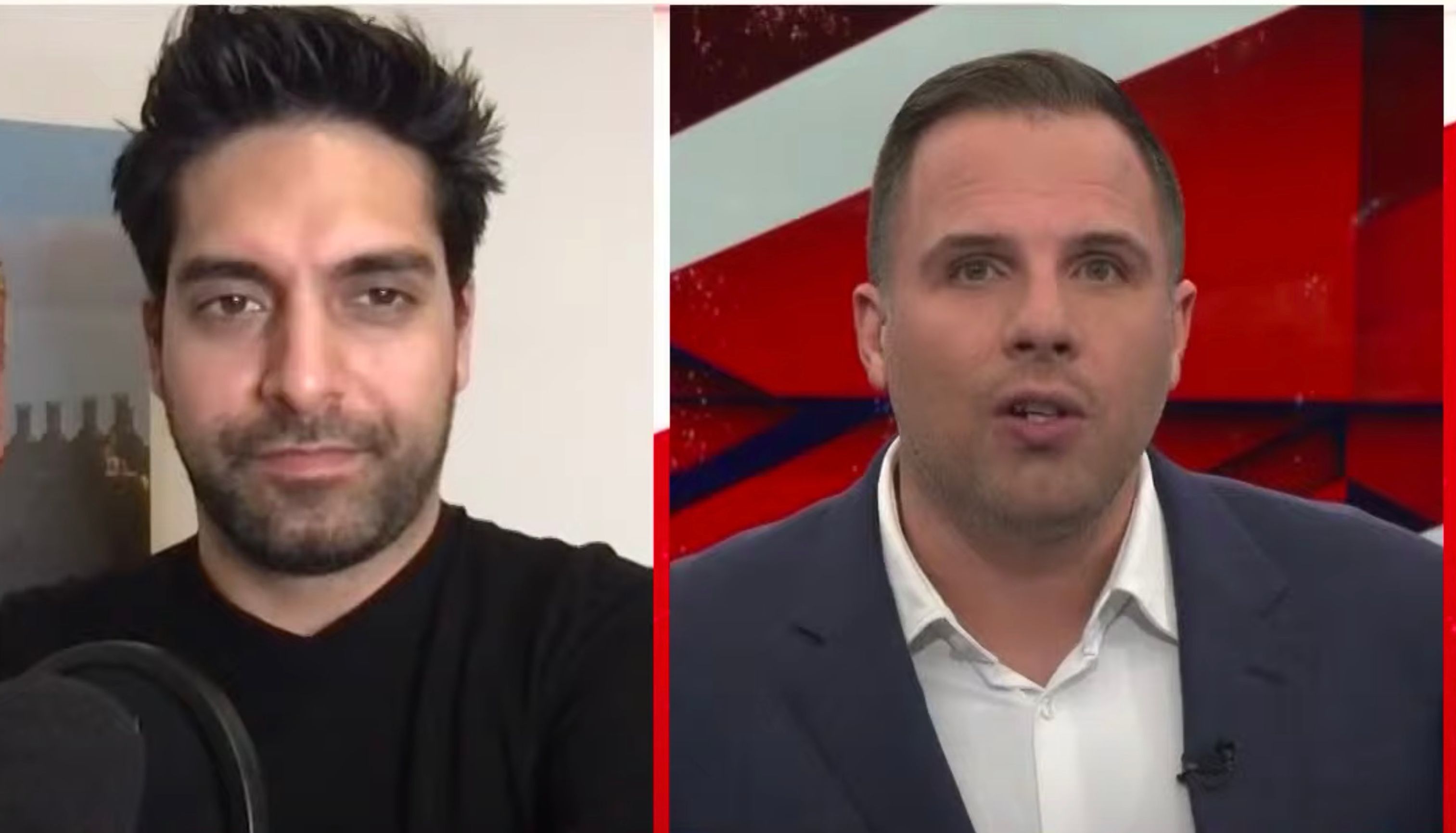 Mahyar Tousi talking to Dan Wootton
GB News
But Mahyar Tousi believes Ms Zaghari-Ratcliffe missed an opportunity to "blame Iran" for what she had been through during the Monday press conference.
He told Dan Wootton Tonight on GB News: "I understand fully that Nazanin went through a tough personal trauma, something that my family and I went through.
"I was born in Iran and I've been detained for believing in liberty, they made my mum's life miserable until this country gave her a fresh chance so I'm massively grateful to this country every single day.
"No one is saying that Nazanin should've gone on her knees and say I love Liz Truss or Boris Johnson it's not even about that, it's simply about the timing of it. Being grateful as opposed to shifting the blame.

Nazanin Zaghari-Ratcliffe has criticised the Government
Victoria Jones
"We didn't really focus on blaming Iran in that press conference, that was the moment we could have showed a united front as citizens and the Government against the Iranian regime who were sitting there laughing at us, with half the country attacking Nazanin, half the country attacking Liz Truss."
Human rights lawyer David Haigh responded by saying that he sympathises with Ms Zaghari-Ratcliffe, saying he understands her anger and frustration over the ordeal.
He said: "In 2015, the UK Government changed the travel advisory from don't go to Iran to effectively it's okay to travel there. So Nazanin, a young mother, effectively went with her child to her parents because the travel advisory was to go to Iran, she followed the Government advise.
"She got there, she was arbitrarily detained and arrested, then the Government changed their advice back to don't travel to Iran unless essential travel, so she followed the advice all the way along.
"Then she was detained for six years, for a debt the Government owed Iran and didn't pay.
"Then eventually when that's paid, she's let go.
"If you're her and you've just got out of six years of hell and thrust into media cameras, then you are going to be angry and it's perfectly fine to say what she did."