Published: 18/07/2022
-
15:40
Updated: 14/02/2023
-
10:49
A newborn baby was among migrants crossing the Channel in scorching temperatures as the number recorded arriving in the UK so far this year neared 15,000.
Large numbers of people, including several young children, braved the heatwave as they were brought ashore in Dover, Kent, on Monday.
---
A woman was seen shielding a tiny baby, wrapped in a blanket, from the sun while a toddler was carried to safety in a car seat.
Drag row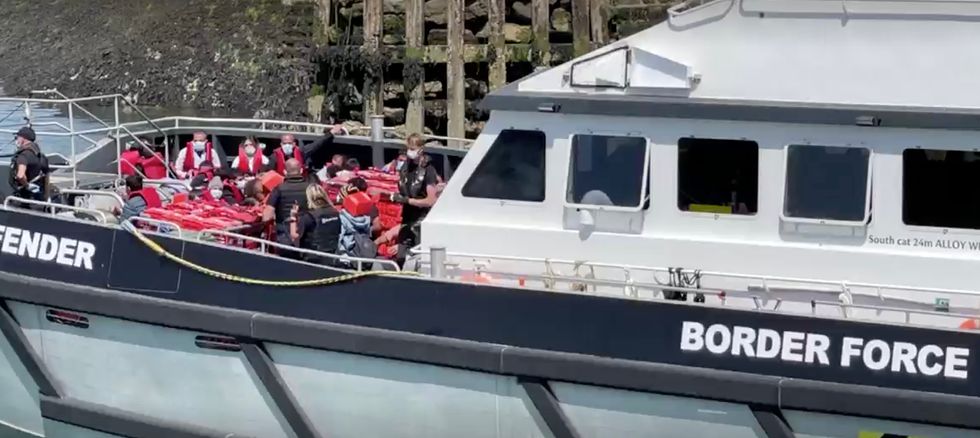 The number of migrants recorded arriving in the UK so far this year neared 15,000
GB News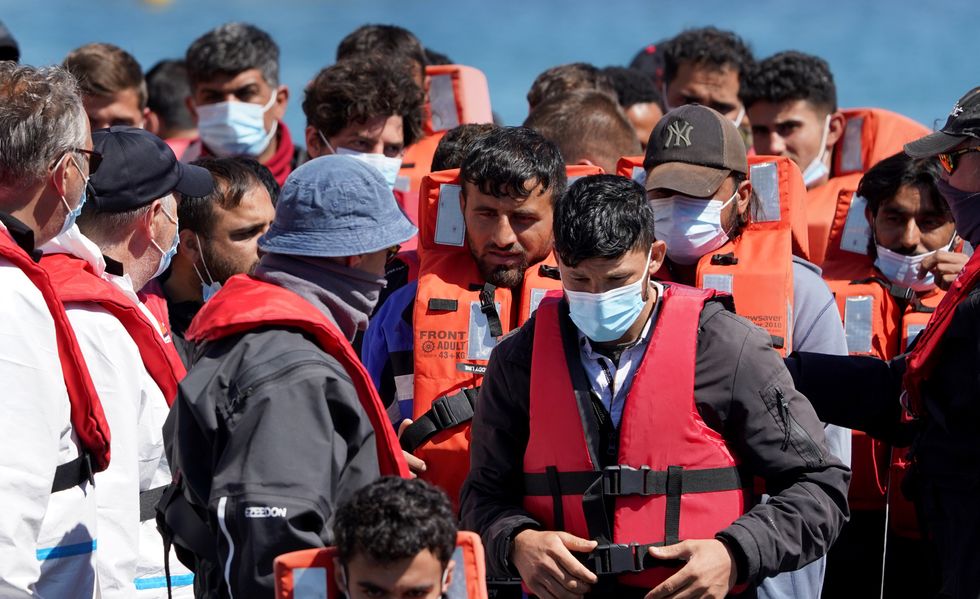 A group of people thought to be migrants are brought in to Dover, Kent
Gareth Fuller
The arrivals marked the 10th consecutive day of crossings – the longest successive run to date in 2022 – as the total number of people who have arrived so far this year edged closer to 15,000.
Some 14,777 people have arrived in the UK so far this year after navigating busy shipping lanes from France in small boats such as dinghies, according to provisional Government figures.
The Ministry of Defence (MoD) recorded 119 people on Saturday in three boats and 154 in four boats on Sunday.
More than 1,600 people made the crossing between July 8 and July 17, with Monday's numbers yet to be confirmed.
The second longest consecutive period of crossings this year was a nine-day stretch recorded between April 11 and April 19 resulting in 2,143 people arriving in that period.
There was a seven-day stretch between June 12 and June 18 when 1,623 people made the crossing.