By Tom Evans
Published: 13/07/2022
-
22:34
Updated: 14/02/2023
-
10:50
Ms Truss secured her place in the next round of the contest by nabbing the third-highest number of votes in the first ballot of Tory MPs on Wednesday, behind rivals Rishi Sunak and Penny Mordaunt.
She has the support of Boris Johnson's remaining loyalists in the leadership race – and she now hopes to cash in.
---
The 46-year-old is poised to detail her economic blueprint, including a plan to reverse the National Insurance rise, enact supply-side reforms and lower corporation tax.
She is expected to say on Thursday: "My mission is to make our country an aspiration nation, where every child, every person has the best opportunity to succeed.
"I have a plan to make Britain a high-growth economy through bold supply-side reform."
The MP for South West Norfolk will also refer to her education at a northern comprehensive school, where she saw children who "failed" due to "low expectations".
She is set to say: "They will never be let down again on my watch.
"Everyone in our great country should be born with the same opportunities and be able to know that the town they are born in has opportunity.
"My mission in politics is to give every child, every person, the best opportunity to succeed, and for their success in life to depend solely on their hard work and talents, not their background or where they are from."
Ms Truss avoided twisting the knife as a string of senior Tories looked to oust Mr Johnson last week.
She confirmed long-standing expectations that she would throw her hat into the leadership ring on Sunday.
The former International Trade Secretary has made little secret of her leadership ambitions, with a series of high-profile interventions and photo opportunities in which she appeared to be channelling Margaret Thatcher.
Her hard line on Ukraine and threats to tear up parts of the Northern Ireland Protocol with the EU play well with sections of the party.
After Wednesday's vote, a spokeswoman for Ms Truss said she "has the experience to deliver the benefits of Brexit from day one, grow our economy and support working families".
Chief Secretary to the Treasury Simon Clarke urged fellow Tory MPs to unite behind her "free market vision".
She finds herself in competition with Rishi Sunak, Penny Mordaunt, Kemi Badenoch, Suella Braverman and Tom Tugendhat.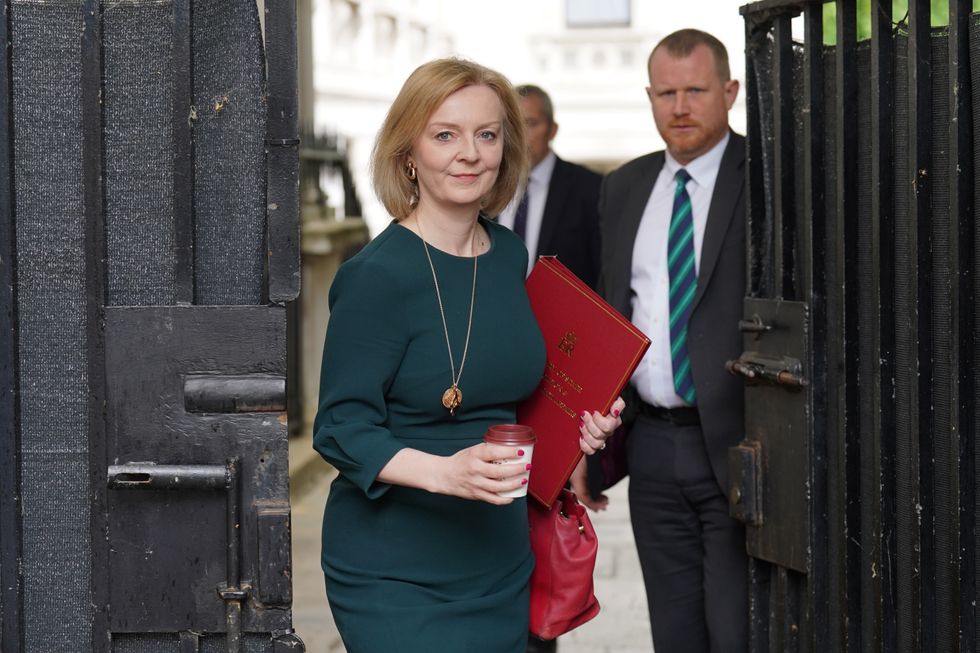 Foreign Secretary Liz Truss
Stefan Rousseau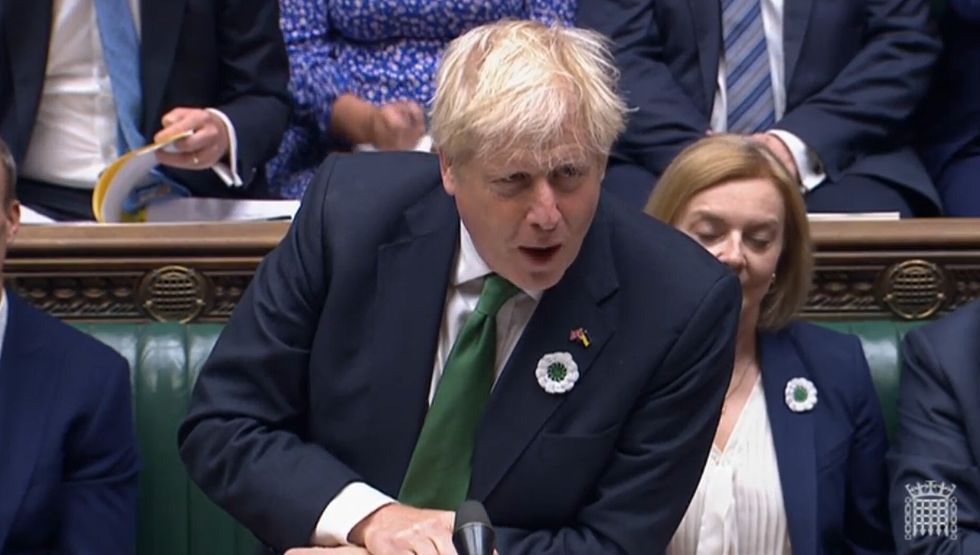 Liz Truss sat alongside outgoing Prime Minister Boris Johnson during PMQs
House of Commons