By Tom Evans
Published: 05/05/2022
-
12:21
Updated: 05/05/2022
-
12:23
Shadow Northern Ireland Secretary Peter Kyle told GB News' Gloria de Piero that he had felt "humiliated" in school by a teacher who did not support him despite knowing about difficulties he faced as a result of his dyslexia.
The Labour MP for Hove also spoke about making peace with his mum, after she eloped with a family friend while Mr Kyle was a teenager.
---
Speaking on Gloria's The Real Me feature, Mr Kyle told GB News that despite being "socially quite likeable and quite active and capable" in school, he had difficulties in the classroom.
He added that teachers "didn't know quite what to do with me", and he would spend time in an end of school class practising "repetitive" shapes on the blackboard.
Mr Kyle, 51, also shared a lasting memory of being humiliated by one teacher, which led him to "switch off" from education.
The MP, who has a reading age of eight, said: "There's one moment where a teacher stood up, and we were in English, and we were doing Shakespeare. And suddenly, even though we weren't reading aloud, and we were just reading the text and talking about the text, the teacher said: 'Peter, why don't you just stand up and read this chapter?'
"And I was so shocked because the teacher would have known full well that I wasn't capable of doing it and asked me to do so. And the teacher was falling about laughing as I was doing it one word at a time with a pause and getting words wrong.
"But I remember very well looking around the room and there was a couple of kids who were sniggering, but most of the kids were with me, you know, they were as humiliated as I was."
It was only after several years working at the Body Shop that the MP decided to attend university after encouragement from a colleague.
At Sussex University, Mr Kyle said he "learnt how to learn" again aged 25, and was diagnosed with dyslexia during his studies.
The Labour MP also spoke about the experience of his mother leaving his father, and how she "disappeared" with his father's best friend.
He described the experience as "a difficult moment", and said it "took a long time to make peace" with his mother, who died of lung cancer in 2012.
But he added: "I have fond memories of her. I wish so much that she was around to see me now, because she never found it difficult to express pride in her children, me and my brother.
"And that's something I think she would have taken huge pride in, the career opportunities that I've had and some of the success that I've had in public life. And I'd have loved for her to have seen it because she was a big part of it."
Mr Kyle is not the only MP to have spoken of his dyslexia recently, with Conservative former health secretary Matt Hancock having campaigned for better support in schools for the learning disorder.
Conservative MP Tom Hunt (Ipswich) has also spoken about the difficulties he faced at school because of dyslexia.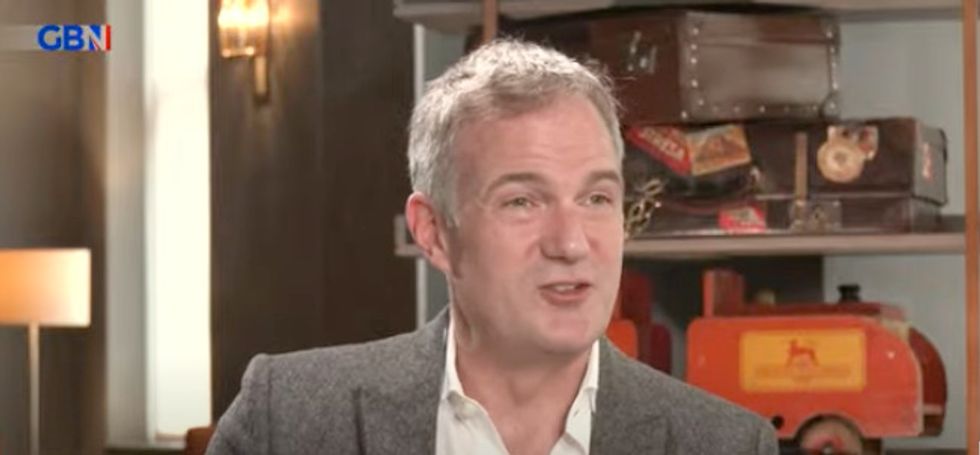 Peter Kyle spoke to Gloria de Piero
GB News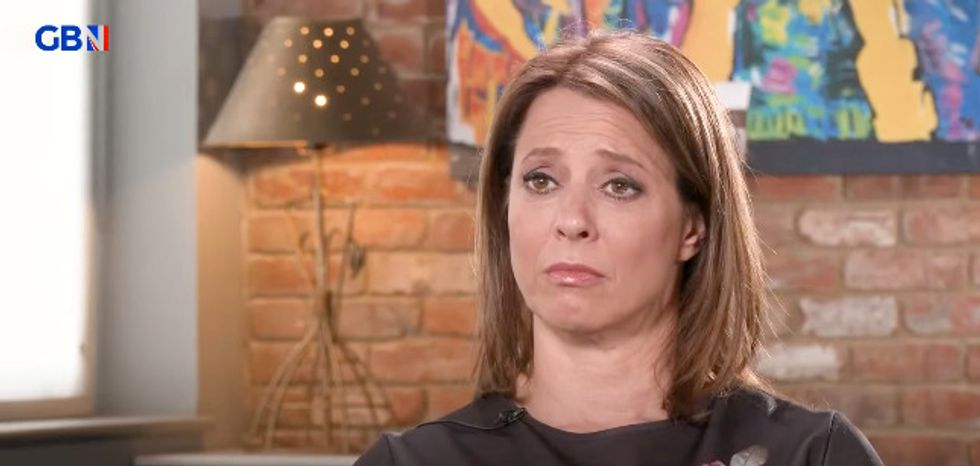 GB News' Gloria was visibly moved by Mr Kyle's revelations
GB News