Published: 10/05/2022
-
07:14
Updated: 14/02/2023
-
11:30
Labour leader Sir Keir Starmer could use a loophole to avoid resigning if he has been found to have breeched lockdown rules.
In a dramatic statement on Monday, Sir Keir said he would do the "right thing" if he was issued with a fixed penalty notice in relation to a gathering in Labour offices in Durham in April last year.
---
The move was seen a huge gamble, placing his future in the hands of Durham Police after it was announced last week officers would reopen an investigation into the event where Sir Keir drank beer and ate curry.
But GB News host Tom Harwood believes the Labour leader could avoid resigning even if Durham Police finds him to have broken the rules.
He said on Breakfast with Eamonn and Isabel "If we look into the lawyering around this statement, he said he would resign if he gets a fixed penalty notice, but that's not the only outcome that could come out from Durham Police.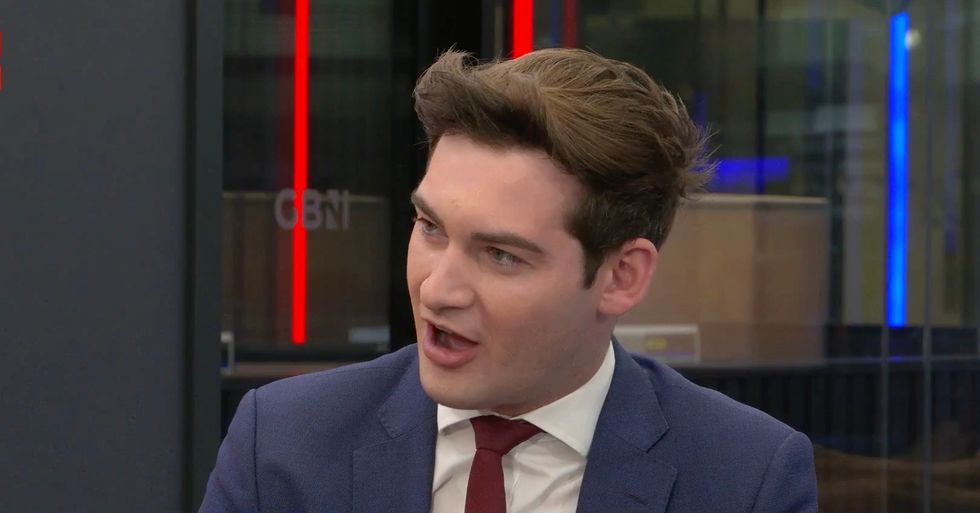 Tom Harwood
GB News
"For example, Durham Police investigated Dominic Cummings and they released a sort of halfway house statement, not issuing a fixed penalty notice, but not saying he was completely clear, saying there was a probable breech of the rules.
"If Durham Police say with Keir Starmer there's been a probably breech of the rules, as they did with Dominic Cummings, but don't issue a fixed penalty notice, Keir Starmer is not committing to resign in that outcome, even though he called on Dominic Cummings to resign when that same outcome was reached."
Tom also added how Sir Keir had almost backed himself into a corner with his previous comments on Rishi Sunak and Boris Johnson.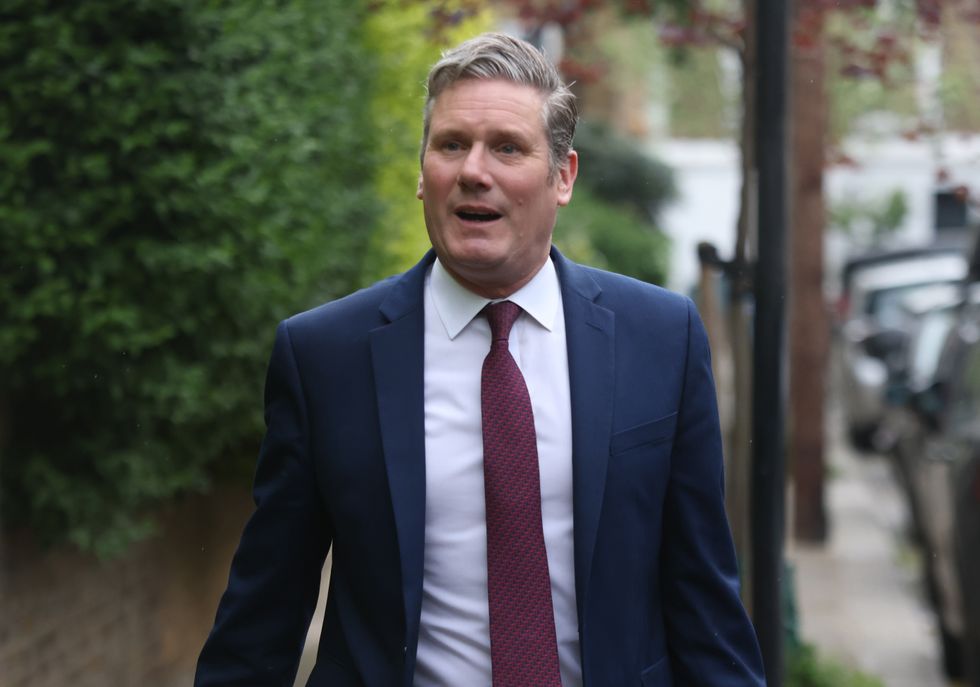 Sir Keir Starmer
James Manning
He added: "If Sir Keir Starmer wasn't to say he would resign he would look almost cowardly, particularly because of the incredibly strong stance he took against the Chancellor and the Prime Minister."
Labour sources are confident they can prove it was a work event and that those present were taking a break to eat while working late on preparations for the Hartlepool by-election.
The party has compiled time-stamped logs from WhatsApp chats, documents and video edits, showing they carried on working after the takeaway was delivered – continuing to 1am, The Guardian reported.
A party source said: "We have been totally clear that no rules were broken. We will provide documentary evidence that people were working before and after stopping to have food."
In his statement, Sir Keir said repeatedly no rules had been broken as he sought to contrast his actions with Boris Johnson who has refused to quit after being fined by the Met Police over a gathering in No 10 in June 2020 to mark his 56th birthday.
But having repeatedly called for Mr Johnson to go for breaking the law, many at Westminster believed he would have no choice but to fall on his sword if he was found to have done so himself.
Deputy leader Angela Rayner – who was also present – has said she too would stand down if she is fined.