Published: 16/06/2022
-
13:36
Updated: 14/02/2023
-
11:00
The Bank of England has raised the interest rates from one percent to 1.25 percent, bringing it to the high level since 2009.
The Monetary Policy Committee (MPC) of nine members voted six to three to increase rates to 1.25 percent.
---
The central bank said governor Andrew Bailey, Ben Broadbent, Jon Cunliffe, Huw Pill, Dave Ramsden and Silvana Tenreyro backed a quarter point rise.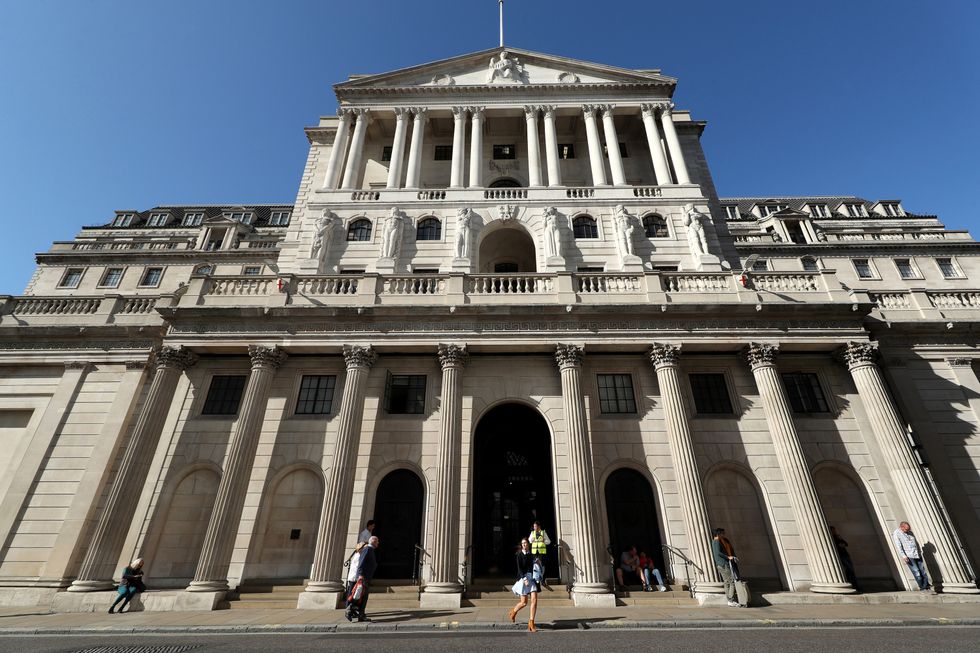 The Bank of England has raised interest rates to 1.25 percent
Yui Mok
But three members, Jonathan Haskel, Catherine Mann and Michael Saunders, voted for a larger increase, to 1.5 percent.
The rate of interest is the percentage that banks and lenders use when they pay or charge customers.
The aim when raising interest rates is to get people spending more and in turn reducing the rate of inflation.
Inflation is currently at nine percent, with the Bank of England saying it expects inflation to hit 11 percent by October.
But the change in interest rate means some Brits will be paying more because mortgage firms and lenders tend to pass on the full amount of the base rate change onto customers.
While those with fixed-rate mortgages won't be affected until their term ends, people on variable-rate or tracker mortgages will see the changes much sooner.
Paul Broadhead, of the Building Societies Association, said: "Another bank rate rise, the fifth since December, will be very unwelcome news for many homeowners.
"With around eight in ten mortgage holders on fixed rates it will take time for these rises to be felt by most borrowers, as they will continue to pay the same each month until their current deal ends.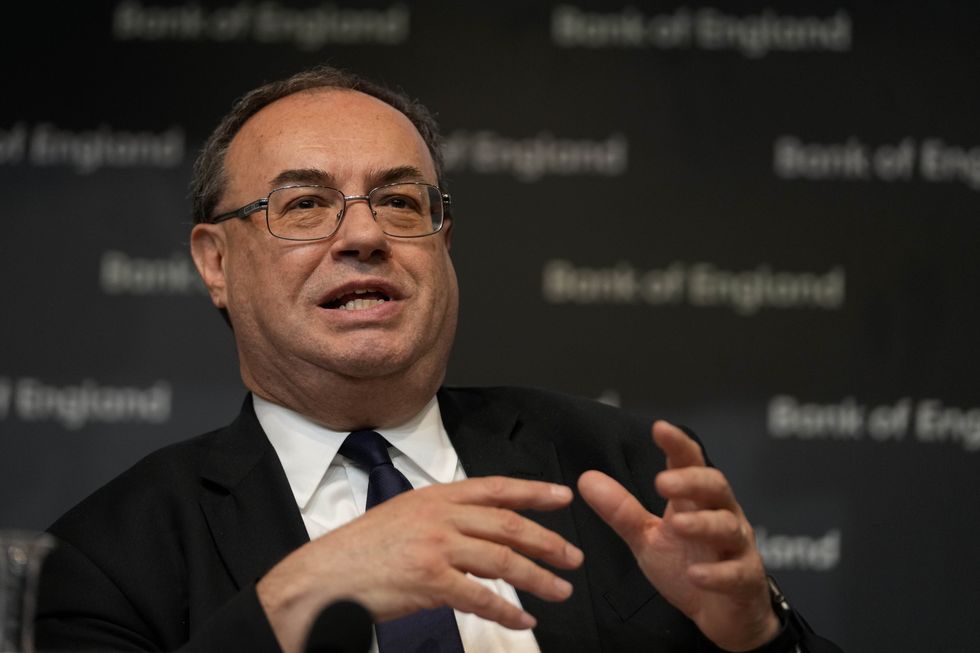 Bank of England governor Andrew Bailey
Frank Augstein
"Anyone who is worried about their ability to pay their mortgage should get in touch with their lender early. Lenders will do everything possible to help," as quoted by the Mirror.
While the cost of borrowing on credit cards and personal loans could also rise with lenders using the 0.25 percent increase to raise the cost of what they charge.
Alice Haine, Personal Finance Analyst at Bestinvest, said: "The latest interest rate rise will eat into the Government's recent handout to support struggling households.
"Households are struggling to keep a grip on their finances in the face of soaring food, fuel and energy bills, as well as higher taxation thanks to a combination of the April increase in National Insurance rate and frozen pension allowances."
For businesses, The British Chambers of Commerce (BCC) cautioned over the impact of the rate rise.
David Bharier, head of research at the BCC, said: "While expected, the decision to raise the interest rate will add further concern to businesses amid a weakened economic outlook, soaring cost pressures, and labour shortages.
"The increase signals the bank's intention to tackle inflation but businesses have been raising the alarm about spiralling prices since the start of 2021 and a higher interest rate is unlikely to address many of the global causes of this.
"The increase could impact smaller businesses who may be reliant on banking or overdraft facilities, for instance, those buying goods in bulk in an attempt to offset raw material shortages."