Published: 30/06/2022
-
11:45
Updated: 14/02/2023
-
10:54
Nicola Sturgeon outlined for a second Scottish independence referendum earlier this week, and GB News viewers think English voters should have a say.
While many are against the vote itself, GB News contributor Calvin Robinson has called for a UK-wide referendum on Scottish independence, exclaiming on GB News' Dan Wootton Tonight: "There are a lot of English people getting fed up of this question being asked."
---
And GB News viewers appear to agree with Mr Robinson that English people should be able to vote on the referendum.
We published a poll on Twitter today, with the question: Should English people be able to vote in a second Scottish independence referendum?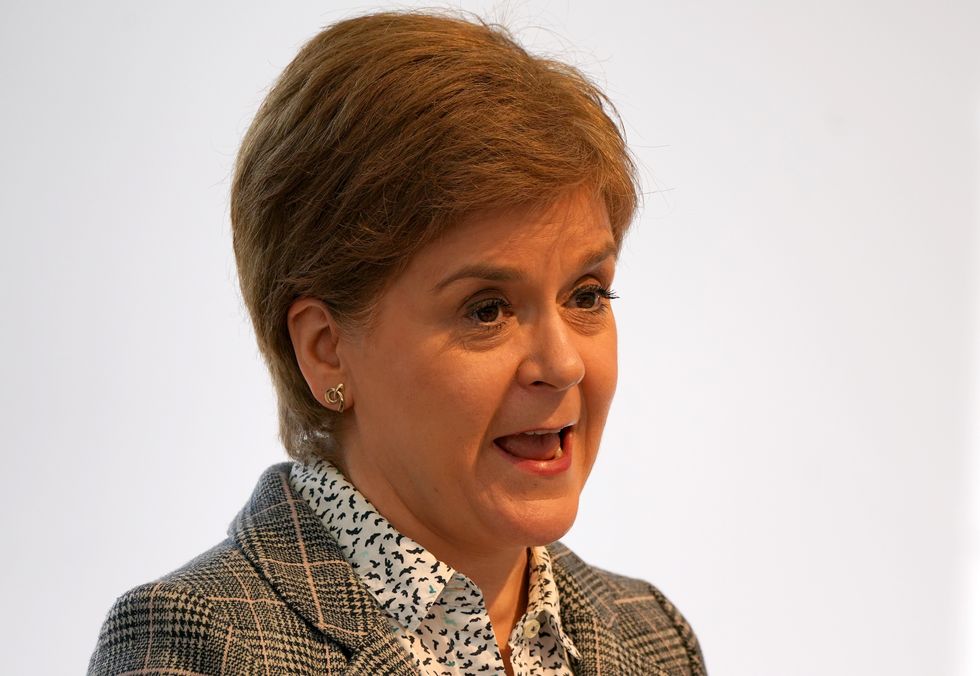 Nicola Sturgeon
Andrew Milligan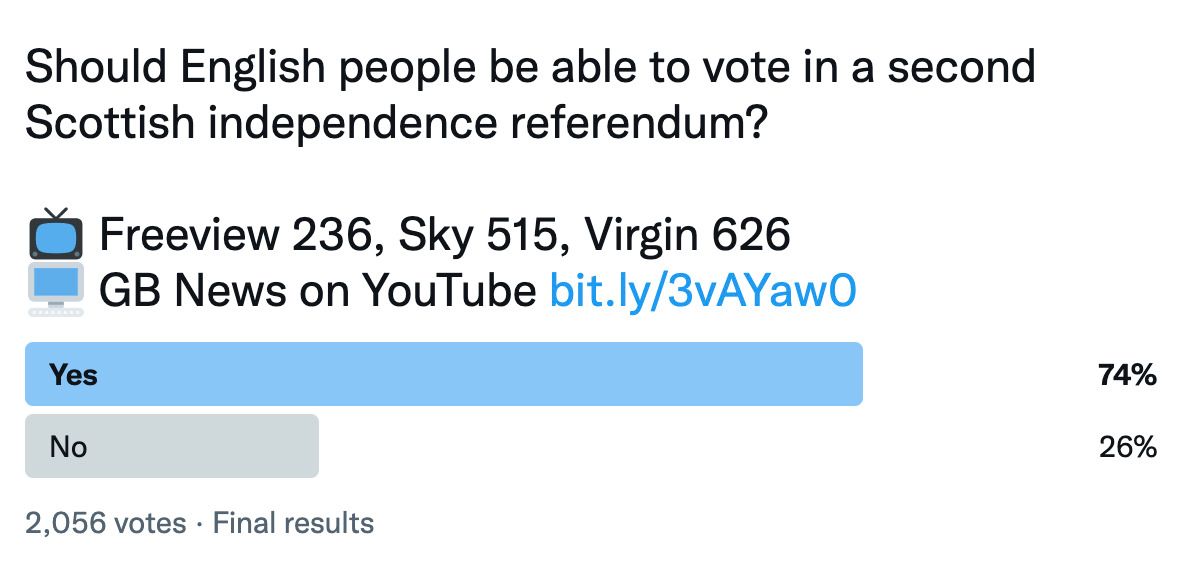 GB News poll on English people voting in a Scottish referendum
GB News
Of the 2,056 respondents, 74 percent voted "yes" while just 26 percent voted "no".
While Boris Johnson said it was the Government's "longstanding position" that it was not the right time for another Scottish independence referendum.
Speaking to reporters in Madrid where he is attending the NATO summit, the Prime Minister said: "We will look carefully at what she (Nicola Sturgeon) says. Don't forget that the longstanding position is that we don't think this is the right time to be doing a constitutional change.
"We're focused on the priorities, which is tackling the cost of living, the pressures that we will face, sorting out our economy, our plan for a stronger economy.
"And I would just say, repeat, I think our economy is all the stronger for being together.
"That's very much our view. I think this is a time really now to focus on things which the Union can deliver for the economic benefit of everybody."
With the UK Government refusing to grant consent for such a ballot to be held, Ms Sturgeon is asking UK Supreme Court judges to rule if Holyrood can hold a referendum without the backing of Westminster.
If Supreme Court judges rule the ballot cannot take place, Ms Sturgeon has already declared that the next Westminster election will be a "de facto referendum" on Scotland's place in the UK.