By Tom Evans
Published: 15/06/2022
-
17:38
Updated: 14/02/2023
-
11:00
The ECHR caused a huge stir on Tuesday as judges issued injunctions at the 11th-hour preventing migrants from boarding the plane that had been bound for Rwanda earlier in the day.
Last-minute appeals are understood to have been considered by an out-of-hours judge on papers, overruling the UK rulings.
---
It prevented any of the migrants, who had entered the UK illegally via Channel crossings, from boarding the plane.
In response to the European court's intervention, former Brexit Party MEP Richard Tice told GB News now is the time for the UK to pull out of its jurisdiction.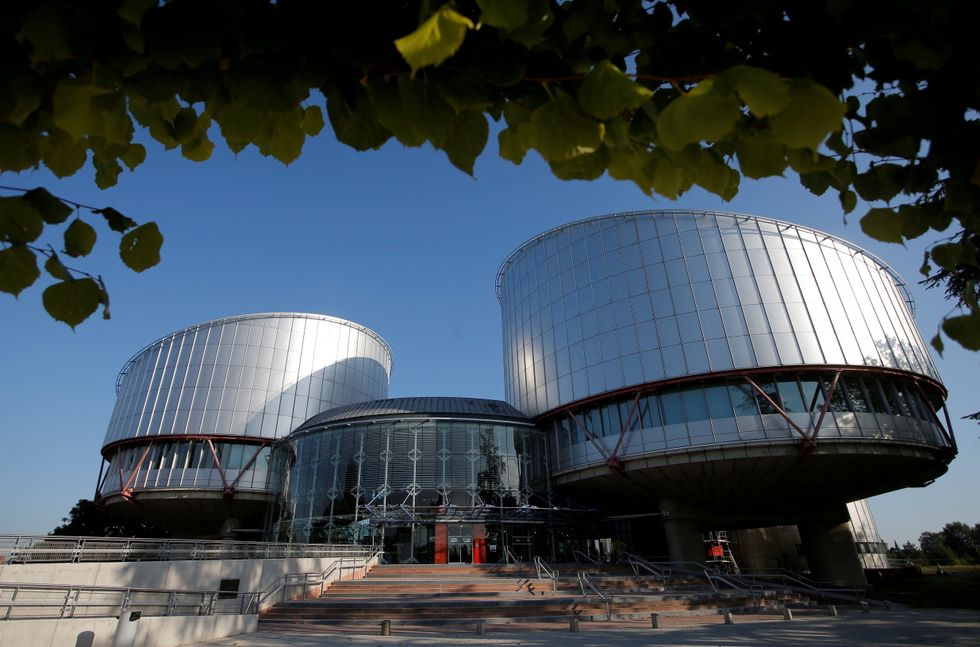 The European Court of Human Rights
VINCENT KESSLER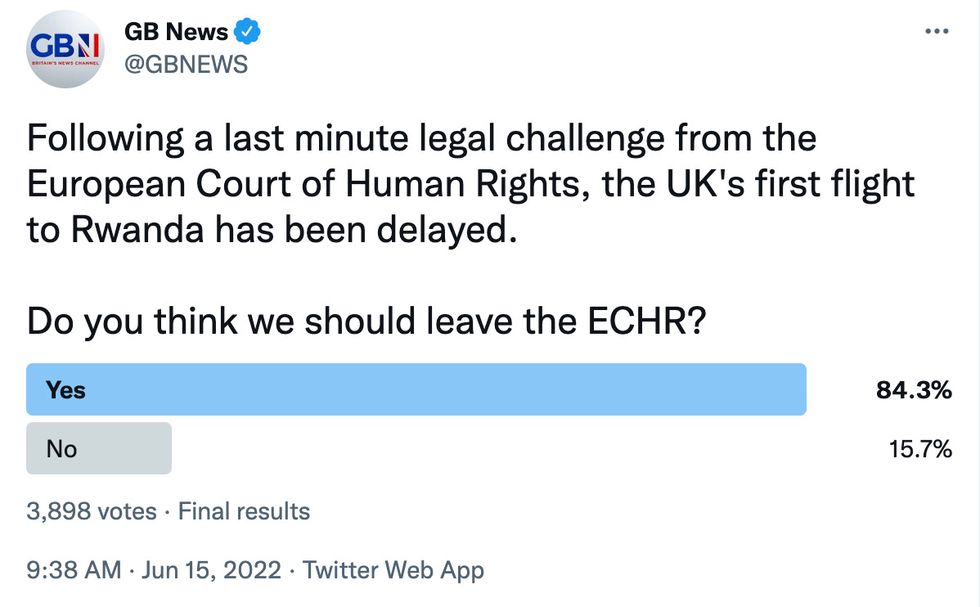 The GB News poll
GB News
Speaking on Dan Wootton Tonight, he told host Patrick Christys: "This country should withdraw from the European Court of Human Rights with immediate effect."
And GB News viewers appear to agree with him.
A poll published via Twitter today asked viewers the following: Following a last minute legal challenge from the European Court of Human Rights, the UK's first flight to Rwanda has been delayed. Do you think we should leave the ECHR?
In response, 84.3 percent of 3,898 respondents voted in favour of pulling out.
Just 15.7 percent said the UK should stick to the status quo.
Boris Johnson suggested lawyers representing migrants were "abetting the work of criminal gangs" as last-ditch court hearings took place.
The Prime Minister insisted the Government would not be deterred from its policy, despite criticism from the Church of England and reportedly also from Prince Charles.
Mr Johnson acknowledged there had been criticism of the plan from "some slightly unexpected quarters" but highlighted the legal profession as the main source of opposition.