Published: 13/04/2022
-
12:53
Britain is braced for an Easter heatwave as the hottest day of the year so far is expected this weekend.
Temperatures could rocket to as high as 22C in the South East and warm weather and sunny skies can be expected for most of the country forecasters have said.
---
The mini heatwave is reportedly due to a plume of warm air travelling over from the Sarah.
Met Office meteorologist Annie Shuttleworth said despite the heat, the North West will also experience some lingering cloud, making eastern areas the best destination for sun-seekers over the weekend.
She said: "If people are travelling for sunshine, then further eastern areas are more likely to see that brighter weather.
"I think in the main for the bank holiday weekend, we'll see temperatures quite widely above average across the UK and hopefully they could be very warm in the South East in particular.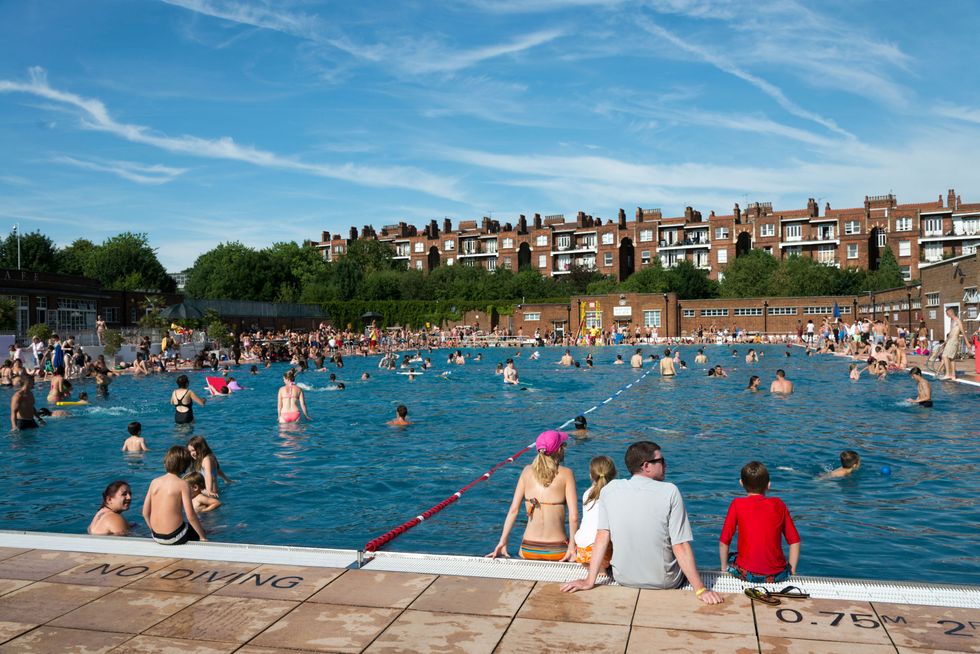 People swimming in the sun at a London lido
PA Features Archive/Press Association Images
"Warmer than average certainly, but nowhere near heatwave criteria.
"It will definitely be warmer than the week we've just had and last week."
She said: "Thursday onwards temperatures could reach 20, 21, quite possibly 22.
"Across southern and eastern areas we're more likely to see some sunshine and clearer skies in the afternoon."
Some drizzly rain is expected later in the week across the North West along with the cloud, but it is not likely to cause disruption.
Betting companies are also anticipating the temperature hike with Ladbrokes slashing its odds to 5/2 for it being the hottest Easter on record.
Spokesman Alex Apati told The Sun: "It looks as though a record-breaking hot Easter could now be on the cards if the latest odds are anything to go by."
Hay fever sufferers have been warned as the weekend scorcher is also set to force the pollen count to soar.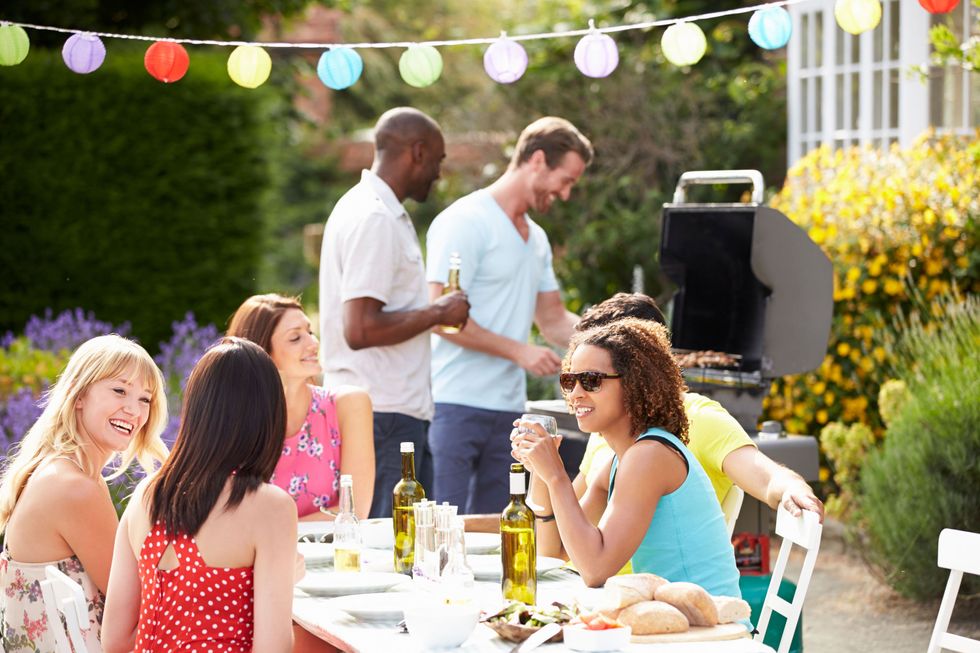 A group of friends at a barbecue in the sun
PA Features Archive/Press Association Images