By Anna Fox
Published: 01/06/2022
-
09:27
Updated: 14/02/2023
-
11:11
Deputy Prime Minister Dominic Raab is insistent that there will not be a vote of no confidence next week, claiming: "The overwhelming majority of MPs that I talk to want to see us focus on the job at hand".
Mr Raab disregarded the claim that Boris Johnson's position was under threat, following the news that number of Conservative MPs publicly submitted letters of no confidence to the 1922 Committee.
---
The comments follow the publication of Sue Gray's report last week, which highlighted various lockdown-breaking parties in No 10 and Whitehall.
In an interview with GB News this morning, Mr Raab remained defiant that the Prime Minister did not break ministerial code.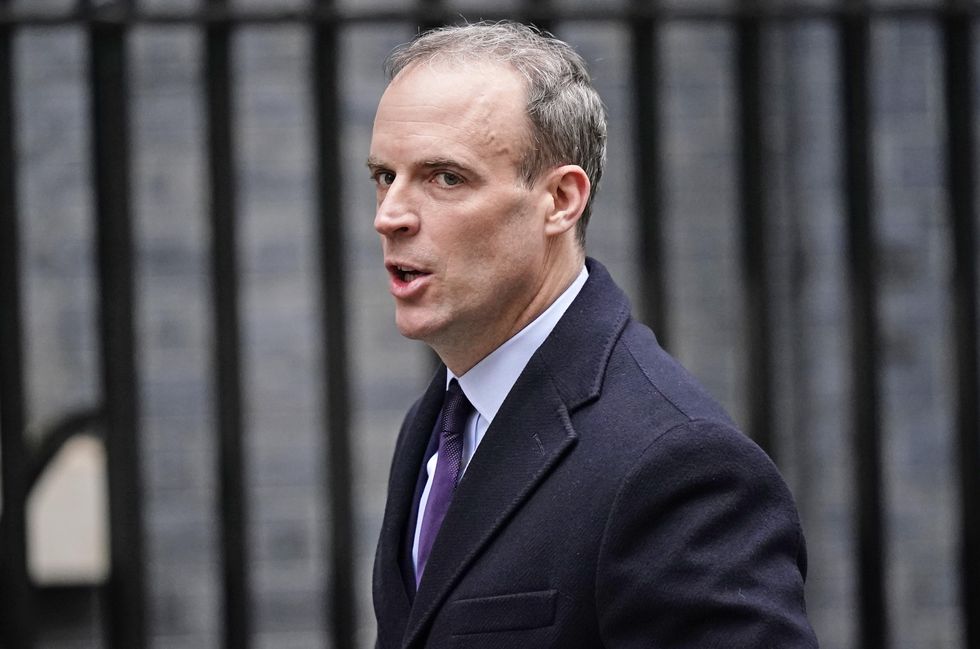 Raab remains indignant that a vote of no confidence is off the cards for the Prime Minister.
Aaron Chown
Mr Raab said: "No as he set out in his letter to Lord Geidt the fine which he received related to and unintentional and inadvertent breach of the law".
GB News presenter Paul Hawkins, followed the Deputy Prime Minister's statement by stating: "So it's ok to break the law, but not the ministerial code?"
Mr Raab replied: "No its not ok which is why the Prime Minister apologised and why the overhaul of the No 10 operation took place and why the PM has addressed and engaged and responded to all the different tracks of this from the Metropolitan police enquiry and the Sue Gray enquiry and his response to Lord Geidt".
Mr Raab remained indignant that out of the 350 Conservative MPs, the "vast majority" remain in good faith about the Prime Ministers decision, agreeing to move forward and face issues such as the cost of living crisis.
Carlisle MP, John Stevenson became the latest MP to publicly submit a letter of no confidence to Sir Graham Brady, the Chair of the 1922 Committee of Conservative backbenchers.
A total of 54 letters are required to trigger a vote of no confidence , with only Sir Brady knowing the grand total.
The current number of MPs who have publicly revealed they have written a letter of no confidence is currently under the threshold, but more may have done so in secret.