By Max Parry
Published: 31/03/2022
-
16:46
Updated: 14/02/2023
-
11:40
UK Health Security Agency (UKHSA) chief executive Dr Dame Jenny Harries said the UK must be prepared for Covid to "remain unpredictable".
This comes as the Health Secretary, Sajid Javid, has insisted people must "learn to live with Covid" as campaigners criticised the end of free testing for millions of people in England.
---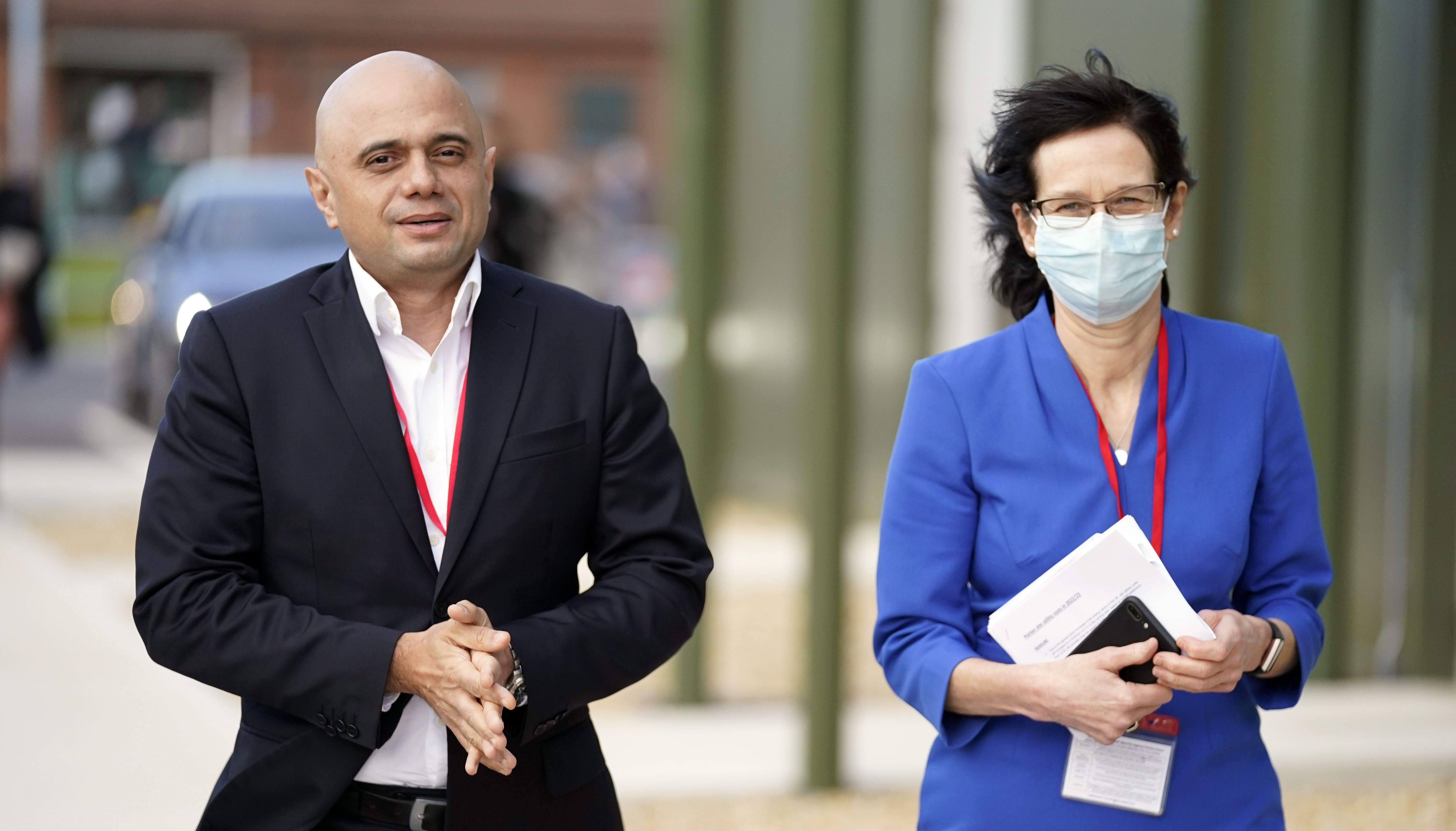 Chief executive of the UK Health Security Agency Dr Jenny Harries walks with Health Secretary Sajid Javid.
Andrew Matthews
Sajid Javid told reporters it was right to "focus resources" on those people who still most needed testing, including some hospital patients and those at a high risk of severe Covid.
However, Dr Harries said people should continue to take precautions, adding she will continue to wear a mask in shops and on public transport.
"The pandemic takes its own course and it will remain unpredictable to a large extent for the next say 18 months to two years, I think is general consensus", she said.
"And we will have to be continuously alert to monitor those rates and to respond appropriately to any new variants."
She continued: "But as with other respiratory viruses such as flu… at some point we have to come to terms with that."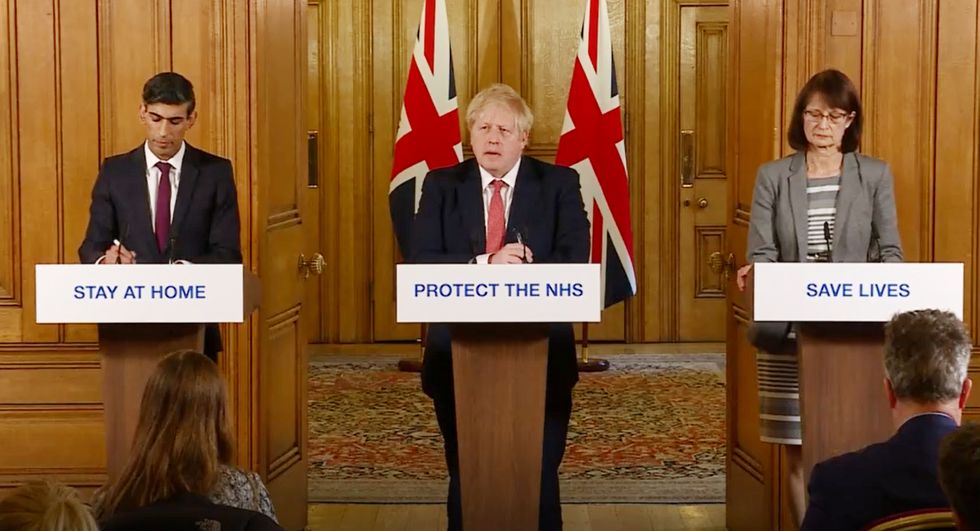 A screen-grab of Prime Minister Boris Johnson (centre), Chancellor Rishi Sunak (left) and Dr Jenny Harries (right) speaking at a media briefing in Downing Street, London, on coronavirus (COVID-19).
PA Video
The Government has set out the groups who will still be eligible for free testing when they have symptoms of the virus.
These include some hospital patients, some people at high risk of severe Covid, and some who live or work in "high-risk settings" including some NHS and social care units or prisons.
Those who are positive, or have symptoms, are being urged to stay at home.
On BBC Radio 4, Dr Harries said: "The pandemic is not over and how the virus will develop over time remains uncertain.
"Covid still poses a real risk to many of us, particularly with case rates and hospitalisations on the rise. That is why it is sensible to wear a mask in enclosed spaces.
"I will always put on a face covering when I walk into a shop or if I'm on a train, in those areas where we know we can help prevent transmission even if we're not aware ourselves that we might have it.
It comes as a YouGov poll found 45% of people think the Covid-19 situation in the UK is getting worse, up from 11% in February, and 42% say they are still wearing a face mask – the lowest level since July 2020 and down from 53% in February.
More than a quarter (26%) last took a lateral flow test more than a month ago, while one in eight (13%) has never taken one.
Average daily hospital admissions in England of people with Covid-19 currently stand at 2,050: the highest since February 5, 2021.
But the number of people in mechanical ventilator beds is still very low: 318 as of Wednesday, which is some way below the level reached at the start of this year (797) and far below the total at the start of 2021 (3,736).
The proportion of hospital patients with Covid in England who are being treated primarily for something else is broadly unchanged at just over half (56%).