Published: 12/04/2022
-
15:41
Updated: 14/02/2023
-
11:50
Boris Johnson and Rishi Sunak may have been handed a "get-out clause" after it emerged that they would be fined amid the ongoing Partygate investigation.
A statement from No.10 confirmed that both Mr Johnson and Mr Sunak "have today received notification that the Metropolitan Police intend to issue them with fixed penalty notices" over breaches of Covid-19 laws in relation to lockdown parties.
---
But while there are calls for both to resign, GB News' Tom Harwood believes the pair could find a way out of the issue.
Speaking on GB News, Tom said: "In just a couple of week's time, the country goes to vote, those local elections on May 5 may well be the make or break for this administration and this Prime Minister.
"One of the points that is probably saving Boris Johnson right now is there is zero consensus within the Conservative Party as to who might replace him.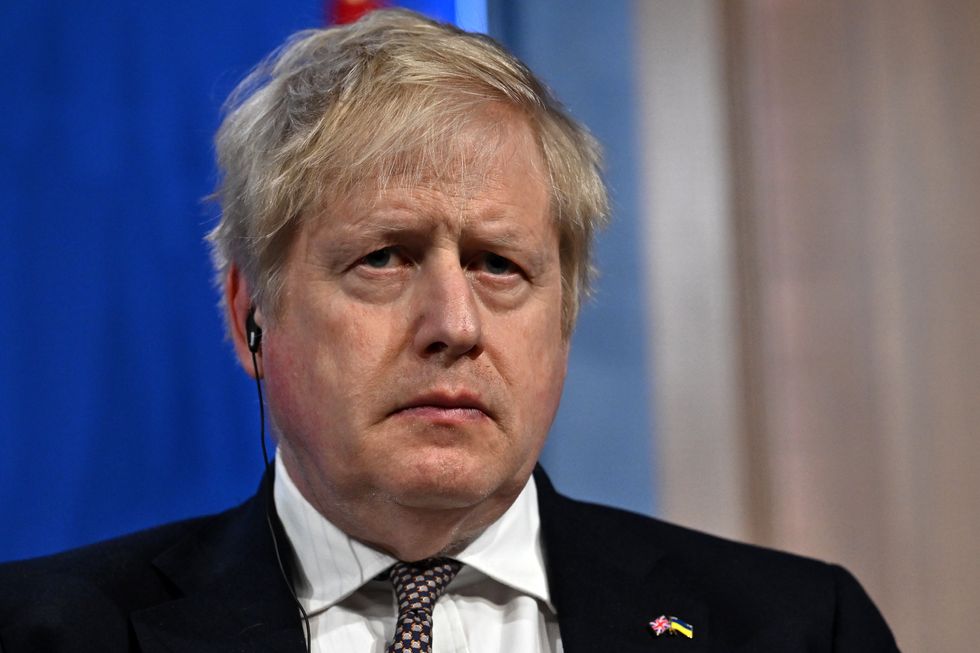 Boris Johnson has been urged to resign
Ben Stansall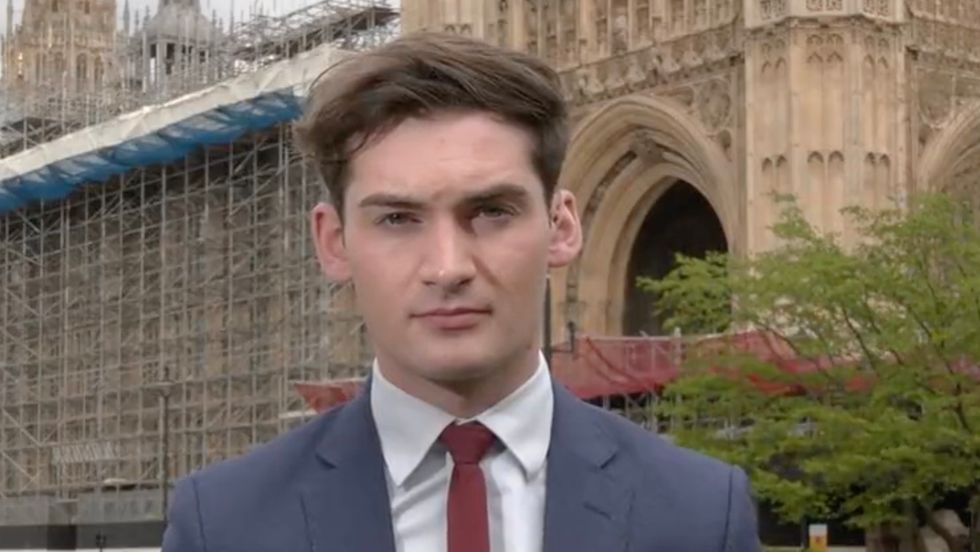 Tom Harwood thinks both Mr Johnson and Mr Sunak could be handed a "get-out clause"
GB News
"The news that Chancellor Rishi Sunak is implicated in these fines as well is going to be a significant stumbling block for those that assume that a leadership election could be swift or indeed predictable, it will likely be neither of those things at this point."
He added: "The fact that the Chancellor has been handed a fixed penalty notice as well, it leads the suggestion to be that a particular event that breached those guidelines was a birthday party.
"But interestingly two years ago, this particular event was reported in the Times, on June 20, 2022, added colour to a piece about the trials that the Prime Minister was going through.
"The fact that that was published two years ago and no one really cared that it was published, that it was added in as flippant detail, as colour about something else, suggests there may be a get-out clause for the Chancellor and the Prime Minister."
Despite the news, Tory MPs are continuing to put on a united front around Mr Johnson.
Speaking on the incident, Tory MP Sir Roger Gale refused to call for the PM's resignation.
He said: "It's serious of course. My position remains that the fact that the Prime Minister has effectively misled the House of Commons is a very serious issue indeed, but we are in the middle of an international crisis and I am not prepared to give Vladimir Putin the comfort of thinking that we are about to unseat the Prime Minister of the United Kingdom and destabilise the coalition against Putin.
"So any reaction to this is going to have to wait until we have dealt with the main crisis which is Ukraine and the Donbas."
He continued: "The Prime Minister has said categorically no rules were broken and nothing untoward took place. That is patently wrong and he now has to acknowledge that it's wrong. And he will have to decide I think where that leaves him in his relationship with Parliament.
"My main concern is that we don't rock the boat and give Putin the comfort of thinking that the alliance, the NATO alliance particularly, but the coalition that's been put together to sanction Putin and all his works, is unstable. That's absolutely of paramount importance."
Despite the early show of support from the backbenches, the odds of Mr Johnson being ousted from power have been slashed.
Foreign Secretary Liz Truss is the early favourite to take over, according to Betfair.
The bookmaker gives her odds of 6/1 with Tom Tugendhat at 8/1, Jeremy Hunt at 9/1, Ben Wallace at 9/1 and Rishi Sunak down at 10/1.