Published: 12/07/2022
-
07:19
Updated: 14/02/2023
-
10:51
Benjamin Butterworth has called tennis star Novak Djokovic "one of the most dangerous people in sport" for his views on the Covid-19 vaccine.
Djokovic won his seventh Wimbledon title on Sunday with a four-set win over Australian Nick Kyrgios.
---
But speaking on GB News' Dan Wootton Tonight, Mr Butterworth has slammed the Serbian tennis player, labelling him a "disgrace".
Dan asked Mr Butterworth: "You do understand that the vaccine doesn't actually stop transmission of Covid, so why on earth do you give a damn about whether Djokovic is jabbed or not? It's none of your business."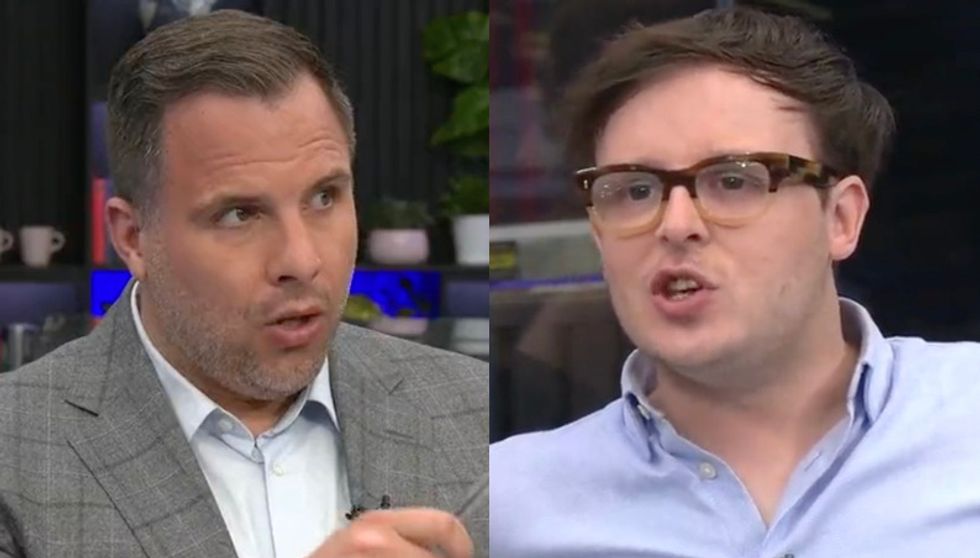 Dan Wootton and Benjamin Butterworth
GB News
To which Mr Butterworth replied: "We know that the chance of passing it on is reduced by about a third if not more, so it is beneficial in terms of passing it on.
"But Djokovic is one of the most famous sport stars in the world and he chose to use that platform, a platform that lots of people admire him for being such a remarkable tennis player, and he used that to put people off getting the vaccine."
Dan then probed by asking: "Do you think we needed the vaccine?"
Before Mr Butterworth continued: "Absolutely and he's a disgrace, Novak Djokovic is one of the most dangerous people in sport and one of the most dangerous celebrities on this planet.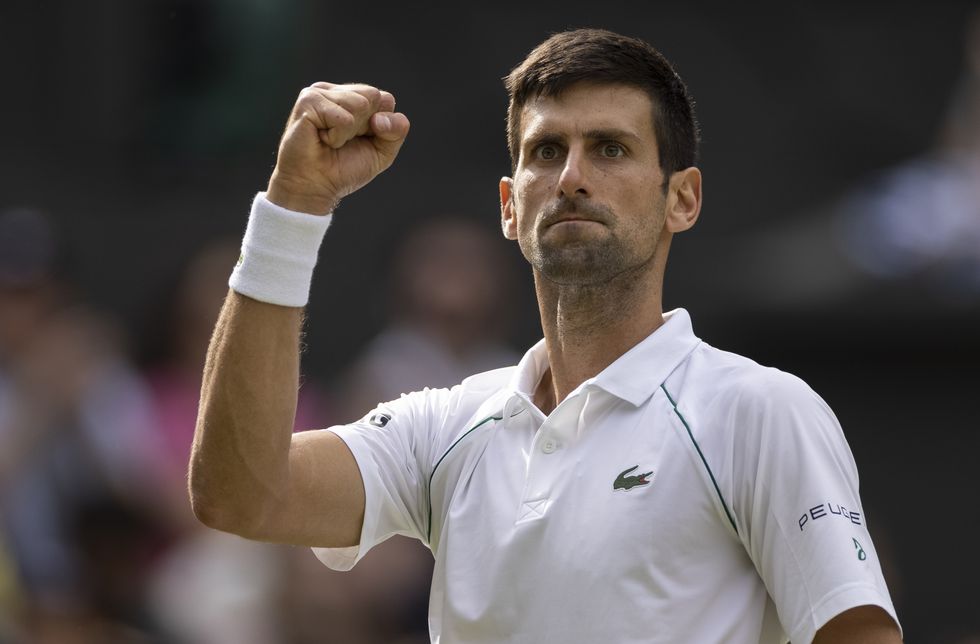 Novak Djokovic
Simon Bruty/AELTC
"Because if you look at the report from the Lancet, the medical journal, it says that an estimated 14.4million people have had their lives saved by virtue of having the vaccine.
"And the highest estimates from around the world of people after having the vaccine is 77,000.
"So it's clear that what Novak Djokovic did is put people at risk and that's why he's a disgrace."
Earlier this year, Djokovic wasdeported from Australia after failing to overturn the decision to cancel his visa over a row that was centred on the fact the Serbian hadn't had the Covid-19 vaccine.
The verdict from Chief Justice James Allsop came following a unanimous decision from the three judges hearing the case at the Federal Court of Australia in January.
The decision meant that nine-time champion Djokovic was unable to defend his title at the Australian Open and was banned from Australia for three years – although that can be waived.
Djokovic had the option of trying to take the legal fight further but said in a statement he would cooperate with the deportation despite being "extremely disappointed" by the decision.