Published: 03/08/2022
-
22:06
Updated: 14/02/2023
-
10:46
Ann Widdecombe has labelled Britain "one of the easiest places to disappear" as she reveals what she would do to stop the migrant crisis.
Ms Widdecombe has slammed the Government for not taking "realistic action" to deter migrants from coming across the English Channel.
---
Speaking about the issue on GB News' Dan Wootton Tonight, Ms Widdecombe said: "It isn't a question about whether we're welcoming or not, our problem is that we're just not taking any realistic action to deter them from coming in the numbers that they're coming in.
"The idea of saying that we're going to cooperate with France, we've been cooperating with France for years they haven't been cooperating with us, we've paid them huge sums of money they haven't delivered.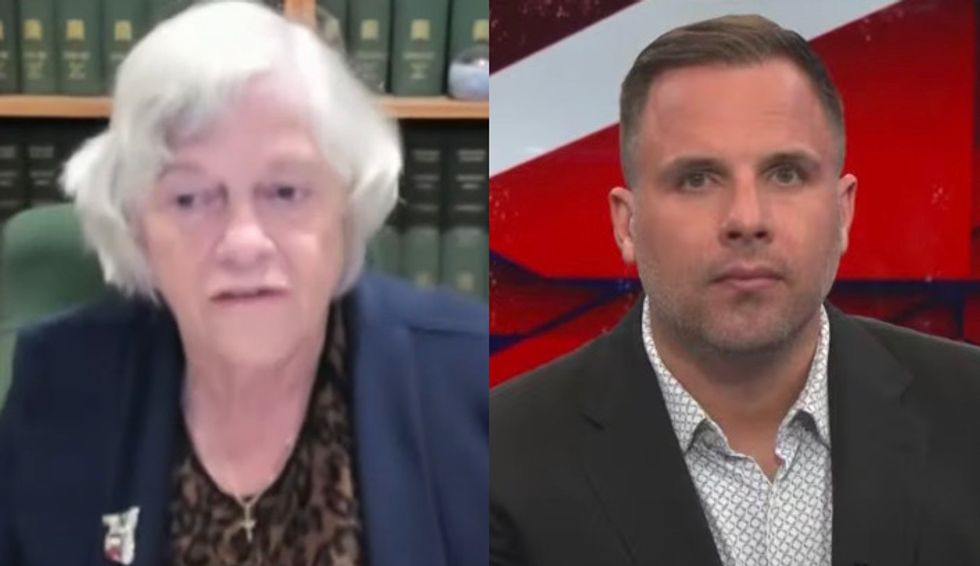 Ann Widdecombe and Dan Wootton
GB News
"No salvation at all is in cooperating with France.
"Now I think we have to do two things, one I think we have to get the Rwanda plan reactivated by coming out of the ECHR but you can't do that by Tuesday afternoon."
She continued: "The second thing is I think we need to implement the policy that I advocated 20 years ago which is that you automatically detain in secure accommodation all new asylum seekers so we know where they are while we consider their cases individually.
"And because we know where they are we can return those that do not qualify for asylum.
"But at the moment we do not do that, we have a flourishing underground economy in this country, we have no national identity cards.
"One of the big attractions of Britain is that it's one of the easiest places in which to disappear."

A group of people thought to be migrants are brought in to Ramsgate, Kent
Gareth Fuller
Her comments come after almost 700 migrants crossed the Channel to the UK in a single day, a record for the year so far.
Some 696 made the journey in 14 boats on Monday, the Ministry of Defence (MoD) said.
This is the highest number on a single day so far this year, and only the second time in 2022 the daily figure has topped 600.
The previous highest number was 651 recorded on April 13.
The latest crossings saw large groups of people, including young children, brought ashore in Ramsgate before leaving the Kent port on double-decker buses.
The data suggests there was an average of around 50 on each boat that day.
More than 17,000 people have arrived in the UK after navigating busy shipping lanes from France in small boats such as dinghies so far in 2022, according to Government figures.