By Max Parry
Published: 08/12/2021
-
15:48
Updated: 08/12/2021
-
16:49
Allegra Stratton, a senior government adviser and COP26 spokeswoman, has resigned following footage which emerged on Tuesday evening of her joking with Downing Street staff about a Christmas party.
Ms Stratton, in a tearful statement outside her home, said the leaked video had become a distraction and offered her 'profound apologies' for her remarks.
---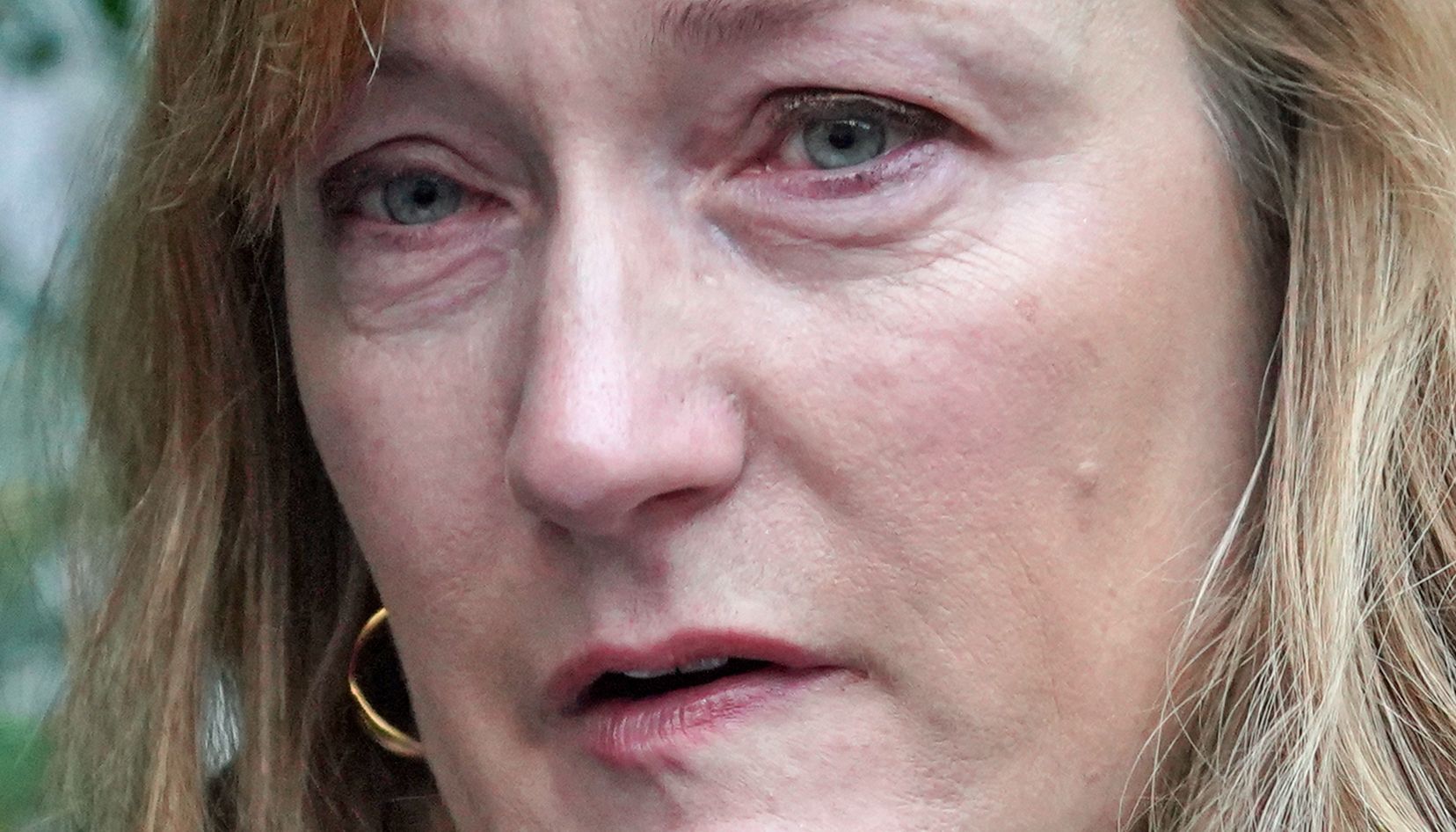 Allegra Stratton speaking outside her home in north London where she announced that she has resigned as an adviser to Boris Johnson.
Jonathan Brady
She said: 'My remarks seemed to make light of rules, rules that people were doing everything to obey. That was never my intention.'
Ms Stratton, who was most recently Johnson's COP26 spokeswoman, was his press secretary at the time the video was recorded in December 2020.
'I will regret those remarks for the rest of my days and offer my profound apologies to all of you for them,' Stratton said.
'This afternoon I have offered my resignation to (the) Prime Minister.'
She went on: 'Working in government is an immense privilege.'
'I tried to do right by you all, to behave with civility and decency and up to the high standards you expect of Number 10.'
She said she understood the 'anger and frustration' people feel.
'To all of you who lost loved ones, who endured intolerable loneliness and who struggled with your businesses, I am truly sorry and this afternoon I am offering my resignation to the Prime Minister.'
The Prime Minister has ordered an investigation into claims staff broke lockdown rules.
He told MPs he was "furious" about the footage apparently showing aides laughing about it.