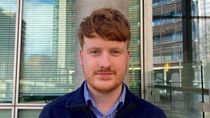 Published: 04/04/2023
-
14:34
Updated: 04/04/2023
-
14:37
Business Secretary Kemi Badenoch has been urged to act now to help businesses with sky-high energy bills.
Support for businesses with soaring energy bills, has now stopped, and with Jeremy Hunt deciding to raise corporation tax, many have been hit hard with rising costs.
Managing Director at Clevedon Fasteners, Steve Hardeman, said his business is being "hammered by every single additional cost".
Speaking to GB News' Economics and Business Editor, Liam Halligan, he explained: " If I could put out a plea, I'd ask Kemi Badenoch to actually go and do her day job, which is supposed to be looking after industry and we're just getting no support whatsoever and we're just being hammered by every single additional cost.
"It's it's a very, very poor business environment to be working in at the moment."
Before February 2022, the energy bill for Clevedon Fasteners was £5,000 a month, it has now more than trebled to £16,000 a month.
Watch Liam Halligan's full report above.