Published: 17/09/2023
-
00:01
Coventry Building Society will increase the interest rate on its regular savings account to a market-leading 5.50 per cent tomorrow.
The Regular Saver (5) has previously paid 5.05 per cent.
---
The account is open to all new and existing customers.
Savers can put up to £500 into the account each month, meaning a maximum £6,000 can be deposited in it within the 12-month term.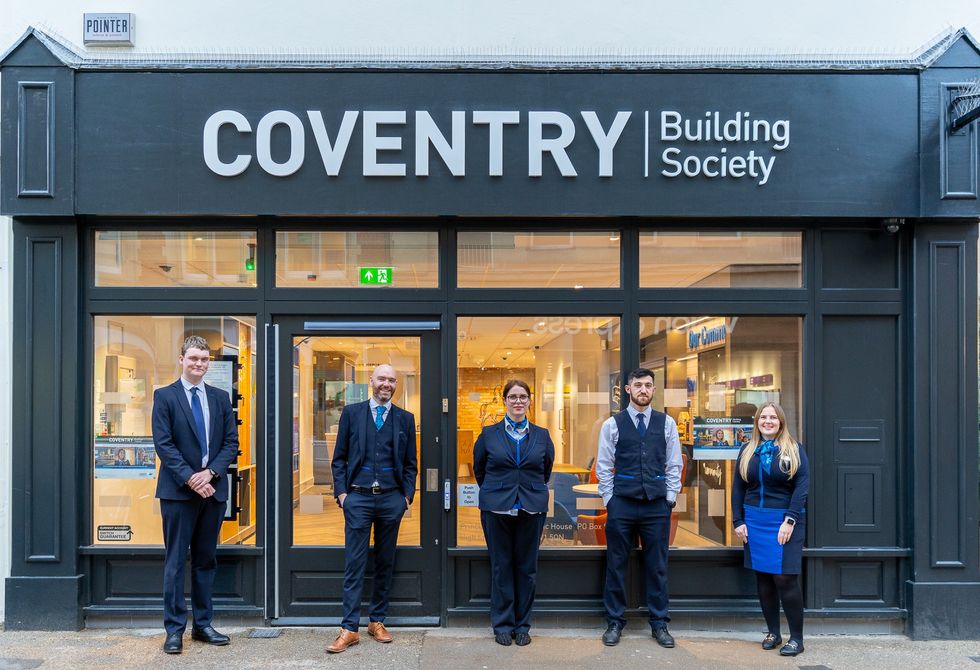 Coventry Building Society said they want to 'encourage people to take up a savings habit'
COVENTRY BUILDING SOCIETY
If the maximum of £500 is saved in the account at the start of each month, after 12 months, the total interest a saver can earn will now be £178.75, provided there are no withdrawals or changes to the interest rate, the building society said.
Jonathan Wilson, senior product savings manager at Coventry Building Society, said: "We want to encourage people to take up a savings habit and that's why we're boosting the rate of our Regular Saver by 0.45 percentage points ahead of any change in the Bank of England base rate this week.
"Being headline sponsor of UK Savings Week, we also want to support a nation of savers but most of all, we want to make saving money as straightforward as possible and give the best value.
"We know there's appetite across the UK for building up savings pots and yet the regular savings market can be complicated with restrictions and excessive terms and conditions which can be a big turn-off for savers.
"Our Regular Saver offers an attractive rate that will encourage people to start saving, along with simple terms that make it straightforward to put money aside."
Mr Wilson said the building society has tried to be as flexible as they can to cater for different types of savers.
He explained: "Some may want to save every week, for others it may be once a month, and some might want to take a break from saving from time to time.
"We've kept the minimum balance at just £1 and there's no limit on the number of times savers can put money in, as long as it doesn't exceed £500 in a month."
Money can be withdrawn from the account, but after the 14-day "cooling-off period", it will be subject to a charge equal to 30 calendar days' interest on the amount withdrawn.
The account can be opened in branch, online, via post or over the phone.
It offers a variable rate of interest for the 12-month term, and after that time, the account will mature into the Easy Access Saver (7).
This easy access option is a variable rate account which offers unlimited withdrawals and currently pays 3.1 per cent interest.