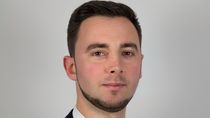 By Dan Falvey
Published: 24/03/2023
-
15:51
Updated: 24/03/2023
-
17:20
One person has died after contracting listeria, with the Food Standards Agency (FSA) issuing an urgent product recall.
Public health officials gave the warning after the bacteria was caught through contaminated cheese.
---
Dozens of types of soft cheese made by Wiltshire-based firm The Old Cheese Room have been recalled over fears of contamination.
Customers are being urged to return Baronet, Baby Baronet and Mini Baronet Soft Cheeses from the brand.
Packs affected are: The Old Cheese Room Baronet, Mini & Baby Baronet SoftCheesePack sizes: 1kg, 270g and 200g Best before: 21/3/23 and 22/3/234/4/23 and 10/4/2311/4/23 and 12/4/2316/4/23 and 18/4/23.

The best before date is found on the back of the cheese.
Anyone who has bought to recalled cheese items are being urged not to eat them and instead contact the retailer they bought it from.
Health advice has been issued following the listeria death.
FSA Head of Incidents, Tina Potter, said: "Due to this outbreak of Listeria monocytogenes, we are urging consumers who are vulnerable to Listeria infection – including people who are pregnant and people with weakened immune systems to ensure they follow the advice in the product recall notices, which details all of the products which may pose a risk.
"We are also asking people to make sure that elderly relatives who may have purchased the recalled items, and who are at particular risk, are aware of the recall and observe the advice.
"Some foods carry a greater risk of listeria than others.
"These include soft cheeses, pate, smoked fish, chilled sliced meats and other chilled ready to eat products."
The FSA and the UK Health and Security Agency said they had detected threes cases of listeria "potentially linked to an outbreak", including the fatality.
No further details were provided about the person who died.
The Old Cheese Room said the recall was a "precautionary measure".

It said: "Please do not consume these products. Check if you have bought the affected batch codes.

"Customers can contact us for a full refund (with or without a receipt)."