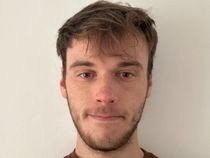 Sally Stewart has revealed the "first signs" her husband, Alastair, displayed which suggested he may have been suffering with dementia.
The iconic newsreader told GB News viewers last week in a candid interview with Camilla Tominey that he had been diagnosed with early-onset vascular dementia after a series of mini-strokes.
---
The 71-year-old went to see his GP after feeling "discombobulated" at times, a feeling which his wife has now clarified.
In a moving discussion with GB News' Camilla Tominey, Sally movingly discussed the early signals which prompted concern.
WATCH THE INTERVIEW BELOW
Sally said: "The first signs at home were him not being able to reset an old fashioned clock we have in the kitchen. So I would say the clock stopped. Can you set it please? And then he would set it to completely different and random times.
"And he was forgetting things. He would forget days of the week, what month it was, that sort of thing. And if he had something on the next day, he would go to bed stressed and get up in the middle of the night."
The legendary presenter's wife spoke about being "not shocked" by the revelation as she had "already guessed" that something was afoot.
"I kind of guessed", she said.
"I prepared myself for it. But we didn't get the diagnosis for some time afterwards because we had to see various other people.
"And by the time we got the proper diagnosis, I wasn't at all surprised or shocked."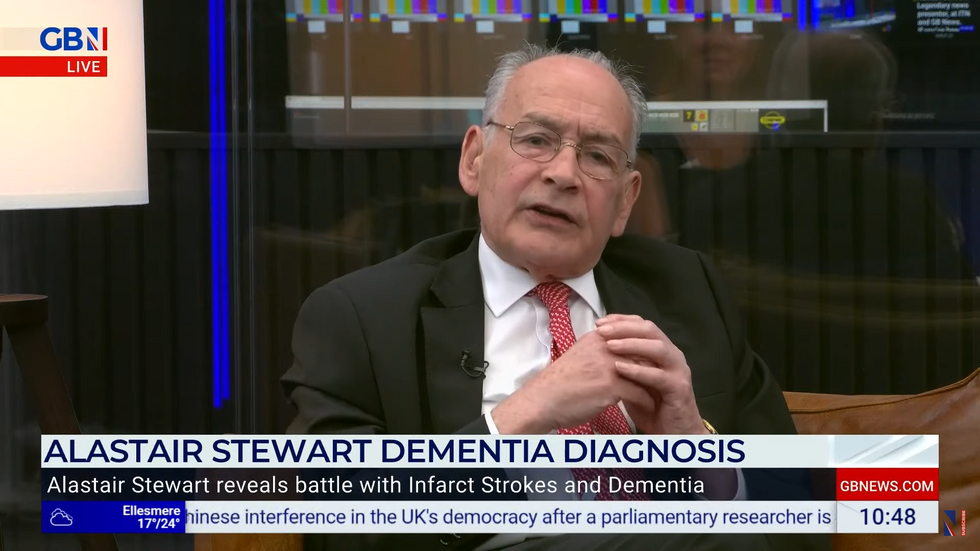 Alastair Stewart has shared news of his dementia diagnosis with GB News GB NEWS
Asked by Camilla Tominey about the impact on their marriage, Sally said: "I don't really think that it's affected him too much yet.
"He hasn't driven since November, when we first got our suspicions because he had an accident in the car, not a big accident, but enough to cause concern.
"So I made that decision that he shouldn't drive and he accepted that very easily, which surprised me.
"And that's an issue because living here, we're not really isolated but it does take a while to - you can't walk to a shop, you have to go into a car and drive to a shop.
"And other things that he would normally have done on his own, I now have to take him or do it instead of him."
She added: "I really worry about the impact on the children and although they're spread over quite a big age gap, I do worry that the implications for them.
"And our middle son, his girlfriend has somebody very close to her who's got it very badly and the two younger sons have seen what it can do.
"That worries them and makes them feel quite frightened for the future. But I think we know we're a long way away from that yet."