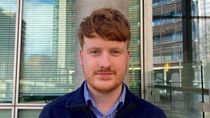 Published: 27/04/2023
-
12:37
Updated: 27/04/2023
-
12:39
The Premier League is "Manchester City's to lose" Aidan Magee has said after the club's 4-1 win over Arsenal last night in the title race to be crowned champions of the 2022/23 season.
The sports pundit joined Eamonn and Isabel on GB News to share his analysis of the game, saying it was not a match he enjoyed watching.
"It was men against boys last night, I have to say. For somebody who likes their sport and wants to see competition, I didn't enjoy it from that point of view.
"I thought it was a vintage performance by Manchester City, but they just looks so much stronger than Arsenal.
"I'm not going to suggest Arsenal lacked bottle, It would be hugely disrespectful given the season they had. But I do think, they lacked a little bit of belief.
"There were chances in the first half where they were out, had wide positions, they should have got the ball in the box, they've committed men forward but for some reason they found themselves squeezed and suffocated. They couldn't get the ball into the box.
"There were other times when they got into the box and when it was censored, no one took a gamble, that's a lack of belief."
On Manchester City's chances at winning the Premier League, Magee added: "They don't lose title races, they've got an experienced manager, the squad hasn't massively changed over the last two or three years, so they've been there and done it.
"Arsenal haven't been in a title race since 2008. Not one player is surviving from that era, so it's all new to them.
"I think it's it's absolutely theirs to lose. They'll win their games in hand. Arsenal's running looks tougher than Manchester City's, even though City have got two games more to play. It's done."
Breakfast is live every day from 6am, only on GB News.