Published: 27/05/2023
-
18:30
Updated: 30/05/2023
-
11:36
Tennis commentator Annabel Croft says she is heartbroken after her husband died suddenly from cancer.
The 56-year-old announced that Mel Coleman, 60, died earlier this week - just eight weeks after he first complained of stomach pains.
---
A former professional yachtsman known for his healthy lifestyle, Mr Coleman was unexpectedly diagnosed with stage 3 cancer.
A devastated Croft, who met her husband aged just 21, said: "My beloved Mel passed away peacefully on Wednesday morning after a short battle with cancer."
My family and I are completely heartbroken and ask for privacy at this very sad time."
A friend added: "This has come as an extreme shock to everyone - the diagnosis was out of the blue and Mel did not seem unwell at the time.
"Sadly the cancer progressed brutally and he passed earlier this week. Everyone is devastated and horrified, and Annabel is absolutely shattered.
"The two of them have been together forever and were a wonderful couple."
Top showbiz agent Jonathan Shalit said: "Rest in peace dearest Mel. I truly loved you. We shared some incredibly special and personal times.
"You were a truly great friend, husband and father. My life is dimmer without you. I am truly devastated. Mel Coleman you will be forever remembered and loved."
Emma Kenny added: "Mel was an absolute force of nature, married to an equal one.
"He was a joy to be in the same room with, and instantly made you feel like an old friend.
"I shall treasure the family meal we shared and the smile that was so wide he lit up the room."
BBC, Eurosport and Sky Sports presenter Croft married her husband, who sailed in the America's Cup, in 1992 shortly after retiring from tennis.
The Wimbledon star, a former British number one who retired from tennis young, shortly before meeting her husband, said: "I got a text from my mother saying the BBC production office in Belfast were asking whether I'd be interested in filming a programme about yacht racing.
"I'd never been on a yacht before, but it ended up with me, Eamonn Holmes and Peter Skellern going off to Guernsey to shoot a programme where we learnt how to race a yacht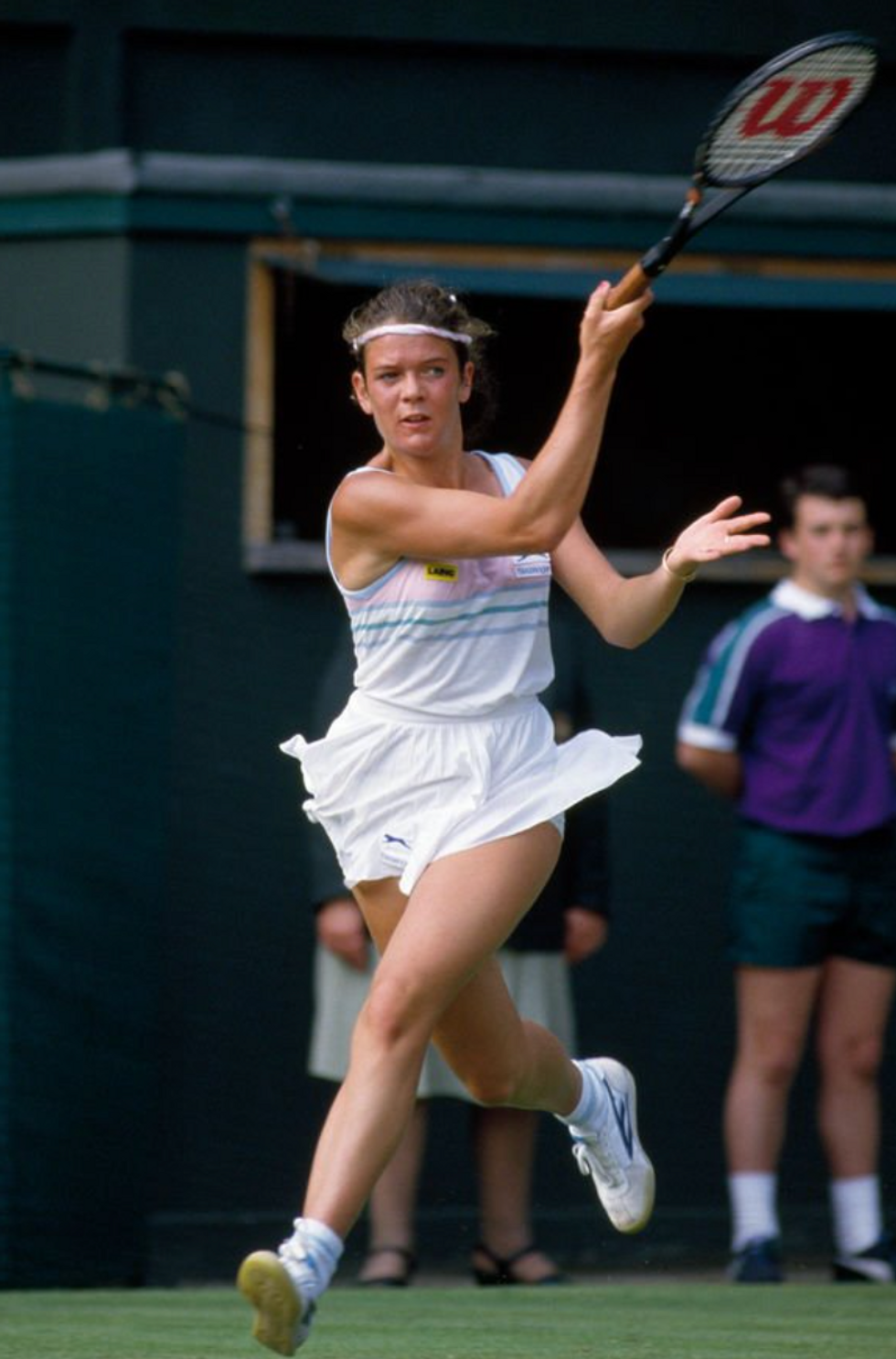 Annabel Croft retired from tennis aged just 21 and met her husband Mel shortly afterwards
PA
"Mel, who had just got back from Australia after the America's Cup, was one of the yachtsmen and that is how we met.
"After a day's filming we'd all go to the pub, have dinner – it sounds weird, but I'd never really done that.
Nigel Farage in conversation with Annabel Croft
"And I remember thinking, gosh this is really fun and normal, and I want a bit more of this rather than getting up and putting on a tracksuit and stressing about whether my backhand is working today."
They married six years later and had three children, now grown up, Charlie, Amber and Lily.
They went on to run a tennis school together and, during the Covid pandemic, converted a delivery van into a mobile home which they drove across Europe on walking holidays.
She told the Sun at the time: "I never knew you could do what we did until Mel asked me about fixing up a van when the whole world had shut down.
"They spent three months turning the van - which they named Vannabel - into their perfect holiday tourer.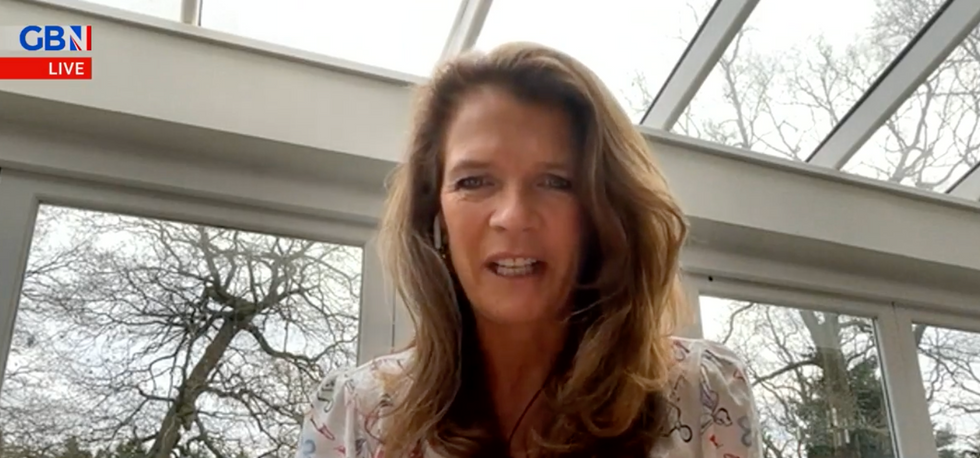 Annabel Croft appearing on GB News last year
GB News
Last year Croft appeared on GB News and explained why she quit tennis so young.
She told Nigel Farage: "When I got to 18 or 19 I felt like I'd been travelling a lot and I'd done nothing else.
"I was just hungry for exploring life outside the tennis world. I enjoyed the travel but I wasn't particularly enjoying tennis.
"It had been an extremely full life from such an early age. But there did come a point where I just thought, actually, do I want to do this?
"I wanted to have children. I couldn't see that happening on the tour. I decided I'd had enough."