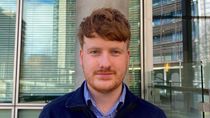 Published: 05/04/2023
-
10:27
Prince Harry and Prince William have been urged to make amends as their bitter row threatens to undermine King Charles.
The two brothers' relationship has broken down, with the publication of Harry's memoir 'Spare' and several TV interviews in which the Duke revealed intimate details of their relationship, dealing further damaging blows to hopes of reconciliation.
As the Coronation approaches, former royal correspondent Michael Cole called on the pair to reconcile with each other for their father and their mother, the late Princess Diana.
Speaking to GB News' Andrew Pierce and Dawn Neesom, he said: "It would upset Diana tremendously to think of them being at loggerheads.
"What they ought to do is actually meet at that Green Man pub, which is about halfway between Sandringham and London, and sort it out between them like ordinary families do.
"It's a terrible thing to see brothers fighting, it's one of the worst things you can see.
"So they should reconcile for the sake of their mother and for the sake of their father."
Watch To The Point, Monday to Thursday from 9:30am, only on GB News.