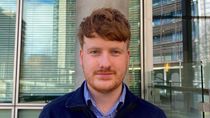 Published: 04/04/2023
-
09:51
Updated: 04/04/2023
-
11:12
A royal commentator has claimed Prince Harry is loyal to Meghan Markle over fears that he "may be next" after the Duchess cut stopped speaking to her best friend.
Meghan Markle reportedly cut off her friend Jessica Mulroney after she become involved in a row with lifestyle blogger Sasha Exeter in the wake of George Floyd's death.
Now, royal commentator Angela Levin has said that Prince Harry "fears" he may be cut off from her next.
She said: " I think perhaps Harry does what she says because he fears that he might be next.
"It's very frightening, I think, to live with somebody like that because they have the power and they have the single dimension of going ahead.
"And I think, you know, if she wants to be a politician in America. She's got to learn that she can't have such a thin skin because she does feel she can do that, but she won't be able to at all it's just nonsense."
Earlier this month, it was confirmed that the Duke and Duchess of Sussex have been invited to Charles's Coronation, but they have so not said whether they will attend.
In a statement to GB News at the time, a spokesperson said: "I can confirm The Duke has recently received email correspondence from His Majesty's office regarding the Coronation.
"An immediate decision on whether The Duke and Duchess will attend will not be disclosed by us at this time."
As May 6 approaches, experts have warned the royal couple that not attending could be "fatal" to their relationships with working members of the family.
Meghan's input will prove a crucial aspect on whether or not Harry will attend the event, which also clashes with their son Archie's birthday, raising further suspicion that the couple may not attend.
Tune in to Dan Wootton Tonight, Monday to Thursday from 9pm, only on GB News.