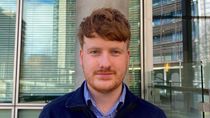 Published: 11/05/2023
-
13:26
Prince Harry looked "embarrassed and ashamed" at King Charles's Coronation, comedian Jim Davidson has claimed.
The Duke of Sussex attended his father's historic day alone after months of speculation as to whether or not Meghan Markle would attend.
He left promptly after the end of the ceremony and is reported to have driven straight to the airport so that he could get back to Montecito in time for Archie's fourth birthday.
Davidson said that Harry looked "embarrassed" to be at the event.
Speaking to GB News' Dan Wootton he added: "Was he ashamed of himself or was he thinking, I don't want to be here? Was he throwing teddy out the pram?"
Dan Wootton Tonight is live, Monday to Thursday from 9pm, only on GB News.