Christopher Hope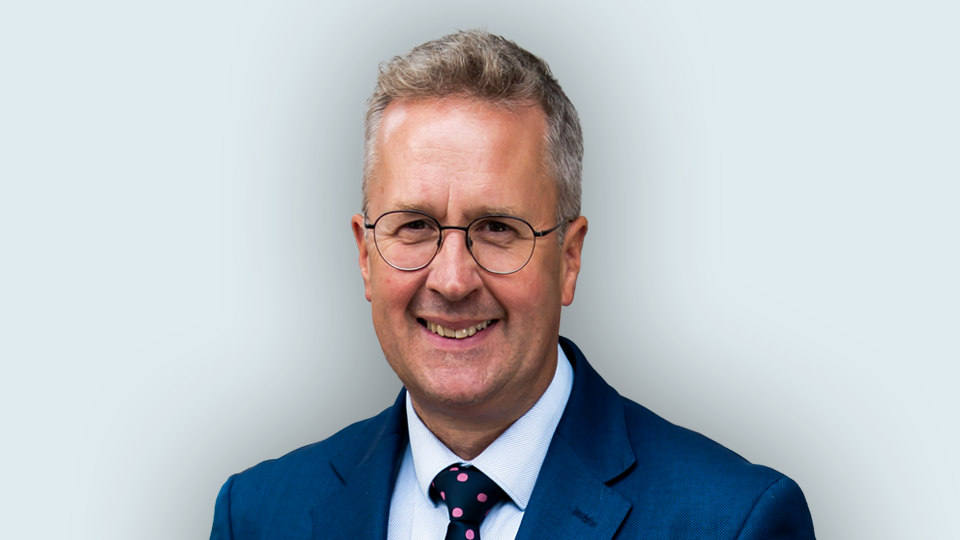 @christopherhope
I have been a journalist all my life, starting out in local papers, before moving to reporting on businesses and industry, and then covering Westminster. I was at The Daily Telegraph for 20 years from 2003 to 2023. For my last 17 years there, I was in the newspaper's Lobby (Parliament) office. Then in August 2023 I joined GB News as Political Editor and Head of Politics.
Why are you a journalist?
I absolutely fascinated by people, their ideas, and the stories they have to tell. And I love politics - I studied it at university. These come together in Westminster, where politics is, at its heart, a contact sport. It is also about public-minded people trying to do their best, for better or for worse. Trying to lift the lid on what is going on in SW1 is why I am a journalist.
Have you always wanted to be a journalist?
Yes! I did work experience on local newspapers, the Formby Times and Formby and Southport Globe, before a degree in politics at Bristol University led to a postgraduate diploma at Cardiff University's School of Journalism. After Cardiff I worked in trade magazines - PrintWeek and Construction News - before moving to Scotland in 1999 to work as Business Correspondent for The Scotsman. I was one of the launch journalists at Business a.m., a new Scottish business newspaper in 2000, and then returned to London in January 2002 to work for the Herald (Glasgow), as its City Editor. I joined The Daily Telegraph as Business Correspondent in October 2003 in its City Office, moving to its Lobby team in 2006. Positions I held at the Telegraph included Whitehall Editor, Home Affairs Editor, Senior Political Correspondent, Chief Political Correspondent, Assistant Editor (Politics) and then Associate Editor (Politics). I have also been the Editor of the Telegraph's Peterborough gossip column since 2021.
What are the biggest stories you have worked on?
I was one of the reporters who helped to break the MP Expenses' scandal in 2009 which led to dozens of MPs quitting Parliament and the resignation of the Commons Speaker Michael Martin. Also in 2009, I disclosed for the first time the full Crown Prosecution Service file on who could be prosecuted over the murder of Metropolitan Police officer Yvonne Fletcher outside the Libyan Embassy in London's St James's Square in 1984. In 2010 and 2011, I was one of the leading journalists in the team which disclosed details of UK and US diplomatic cables which had been obtained by the Wikileaks website.
When did you start broadcasting?
I just fell into it, really. Various broadcasters invited me to give my take on stories and over a period of about 10 years I become a regular commentator on politics regularly for BBC Radio 5 Live, LBC, BBC2's Newsnight, the BBC News Channel, Sky News, GB News, and TalkTV, as well as BBC Radio 2 and BBC Radio 4. I was also a regular guest on Jeremy Vine's morning show on Channel 5 from 2018 to 2023.
Why are you called 'Chopper'?
Well. When I was at Construction News and The Scotsman my work email was chope@... . Colleagues in the newsrooms took this and started to call me "Chopper". The name stuck. I tried to keep it secret as I moved from job to job but the nickname followed me, eventually turning into a podcast brand. Now I love it!
Tell us about that podcast
In March 2017 the Telegraph launched Chopper's Brexit Podcast, later becoming Chopper's Politics. Since then I've interviewed every party leader and Prime Minister, as well as most of the Cabinet and shadow Cabinet. In all, its 365 episodes were listened to 8.3 million times before its final episode in July 2023
Why did you join GB News?
I was born in Liverpool and grew up in a town just outside the city. I have always felt an outsider. I remember watching Noel Edmonds' Swap Shop on BBC1 on a Saturday morning. Noel would ask viewers to contact the show saying the number was "01 if you are outside London, 811 8055". I remember wondering: "What is wrong with living outside London?" and have carried that sense of being an outsider through my career. I want to speak up for those who live outside our capital, and who feel the issues they care about are often overlooked and ignored. Over the past decade, political events have been driven and shaped by a large number of people in the UK, especially in the regions, who have felt disenfranchised by Westminster politicians who ignored them. The same can be said of news channels which have failed to address the issues which people actually care about outside of metropolitan circles. GB News has changed all that and wants to speak to this overlooked group. I wanted to be part of that.
How do you cover politics for GB News?
I try to explain the comings and goings of Westminster in a way that people who do not follow politics closely can understand. Too much political journalism is created for other journalists, rather than for viewers or readers. I want to change that - and GB News offers the perfect opportunity.
What are your politics?
I see my role at GB News as trying to give a platform for politicians from all political parties to set out their stalls for our viewers and listeners. GB News is about all perspectives, so we're a channel where politicians can talk freely and know they're being examined in a robust but fair way. We don't shout at them, we listen. I strive to be even-handed with everyone, so I keep my own politics to myself.
Outside of work, what matters to you most?
My family. I have been married to Sarah over 25 years, and we have three wonderful children - now all grown up - Barnaby, Sapphire and Pollyanna, as well as an elderly Jack Russell called Queenie.
What are you most proud of?
My family, too. When catastrophe strikes it can either drive families apart or bind them together. In our case it was the latter. In April 2007 Sarah and Pollyanna were involved in a bus crash in south London which killed Sarah's mother Elizabeth. Sarah had extensive life changing injuries and Pollyanna had to have a leg amputated. In 2011 Sarah with her twin sister Victoria set up a charity called Elizabeth's Legacy of Hope to raise money for child amputees in Africa and India. The charity raised over £600,000 to support more than 120 child amputees in Sierra Leone, Liberia and India, mostly through a series of fund-raising events supported by Dame Joanna Lumley and others. The charity was wound up in February 2023 and care for the amputees was passed to ELoH's partner charities in Africa and India. Sarah has since become a campaigner for road crash victims, urging Transport for London to do more for victims of crashes on its network. In 2016 TfL set up the Sarah Hope Line, a helpline for crash victims, a voice of kindness for those affected. Sarah won a Pride of Britain award in 2017 and was made MBE in 2020 for her work on road safety and supporting child amputees. Pollyanna is now a successful dancer, on her various prostheses. And Barnaby and Sapphire have been heroic throughout. I could not be prouder of them all.
How do you relax?
I love running. I am a regular at our local ParkRun on Saturday mornings and managed a personal best in 2023 of 23 minutes for the 5km run. I have also run the London Marathon four times (1999, 2015, 2021 and 2023). I love it. I always run the marathon without any earphones to hear the support of Londoners along the way - it is a deeply affecting and moving experience. I have also played golf since I was a teenager - but the less said about that, the better!
What is your favourite part of the UK?
No question - Liverpool, where I was born and brought up, (I am a lifelong fan of Liverpool FC), and the south Lake District, where my Mum grew up. That's where I like to go with my family to get some peace, and go walking in the fells.