Published: 29/01/2023
-
10:33
Updated: 29/01/2023
-
10:34
ALAN Milburn has warned Labour opinion polls count for nothing - and that the Conservatives will not give up hope of winning the next General Election.
A poll this week indicated as many as one-in-two voters plan to vote Labour, and that Keir Starmer's party enjoys a 29-point lead over the Tories.
---
But speaking exclusively to GB News, Mr Miburn warned Mr Starmer and the Shadow Cabinet couldn't get complacent.
The former Health Secretary also told Gloria De Piero he'd offer to buy every spare bed available in any UK private hospital to solve the NHS crisis. And he said it was scandalous that care workers were being paid less than supermarket workers.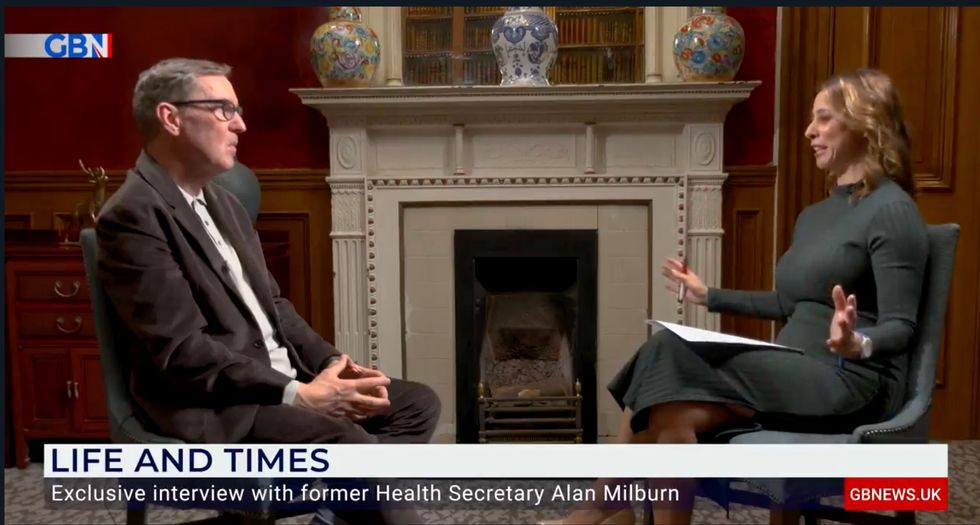 Alan Milburn was talking to Gloria De Piero on Gloria Meets...
GB News
On the lead Labour current hold he told Gloria De Piero: "I remember the General Election campaign in 1997, and although the opinion polls were saying Labour was going to have a landslide, not one of us believed it.
"So, there was no sense of complacency. We were running through the finishing line. We weren't ambling towards it, taking it for granted.
"Opinion polls count for nothing. I mean, they really count for nothing. What really counts, there's only one opinion poll that counts, and that's at the general election.
"And the truth is, Rishi Sunak, as the Prime Minister, is going to call that election as late as possible.
""Why is he going to do that? Because he's twenty points behind in the opinion polls. So he needs all the time he can get in order to try to claw that lead back, and, at a minimum, try to prevent Labour from getting an overall majority.
"So, I think, look, it's game on still. The big change that's happened in the last year or so, and all credit to Keir for this, is Labour's back on the pitch.
"In the Corbyn years, it was on a different pitch, but it wasn't the pitch that the public had any resonance with. And I think that's what's changed."
On the NHS crisis, he said: "If I was in charge today, I'd get all the private sector hospital guys in the room in the Department of Health and I'd ask them a very simple question: 'What's the capacity that you've got that is spare, that isn't being used for your private pay patients?'.
"They'd tell me the answer, and I'd offer to buy it. And I'd buy it in order to be able to treat NHS patients for free."
Mr Milburn also said he'd step in and drive up pay for those in social care.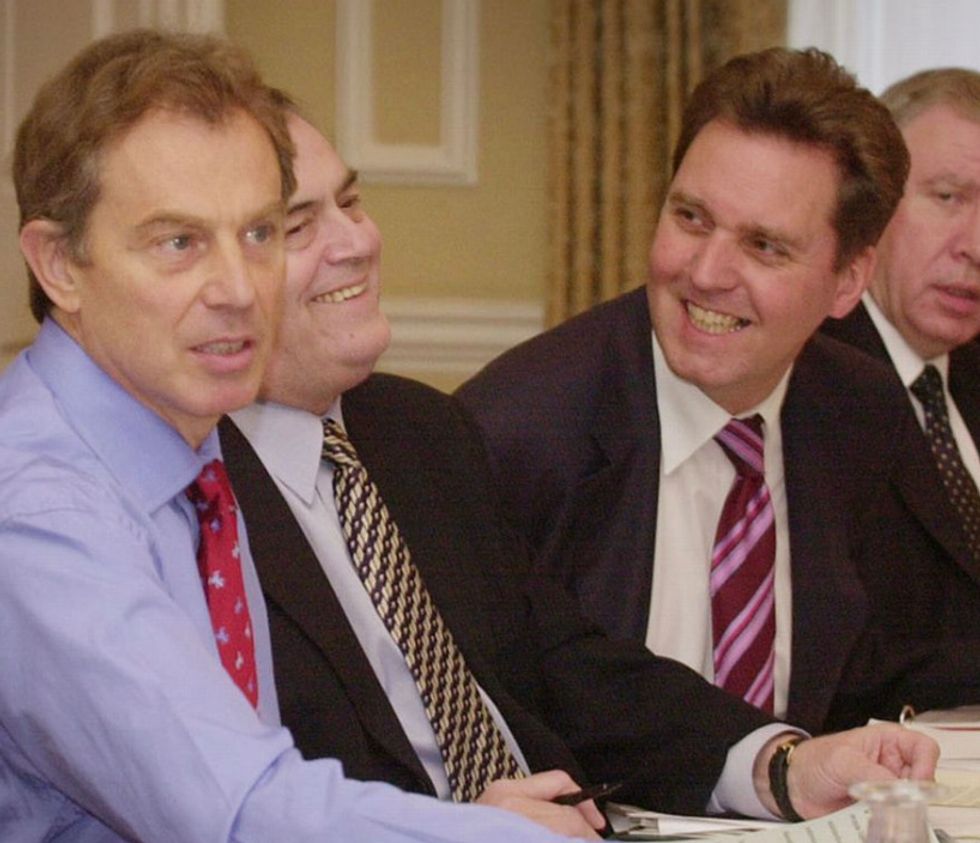 Alan Milburn was a key member of the Labour cabinet under Tony Blair
PA
He added: "What a job it is, working in residential care or in domiciliary care, looking after often severely frail, elderly, or disabled people.
"And what do we pay them? We pay them the minimum wage. You can get as much working in Tesco's. Come on. I mean, is that serious? Really? Is that the sort of country that we are? I don't think it is.
"If it were me, I'd introduce a proper living wage for social care people, and it would be higher than you could earn in Tesco's to make social care competitive.
"We've got more vacancies in social care than we've got doctors working in the NHS. I mean, it's terrible. It really is bad."
* Watch Gloria Meets every Sunday at 6pm on GB News