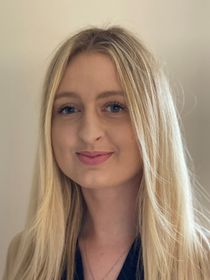 Published: 03/05/2023
-
19:30
Updated: 03/05/2023
-
22:00
GB News presenter Nigel Farage told the former US president that if he is going to win the 2024 election, he is not going to do it "by talking about what happened last time".
In a far-reaching interview at the ex-president's Turnberry golf estate, Farage - a close friend of Trump - said that he disagreed with the American politician on the topic of alleged "rigged voting".
---
Following the 2020 election, Trump has continuously doubled down on his claims that the election was "rigged" and there were huge amounts of voter fraud nationwide that cost him his victory.
During the exclusive interview, Farage discussed a defamation lawsuit brought by Dominion Voting Systems against Fox News over its 2020 election coverage in which the US network reached a $787m settlement to avert further legal action.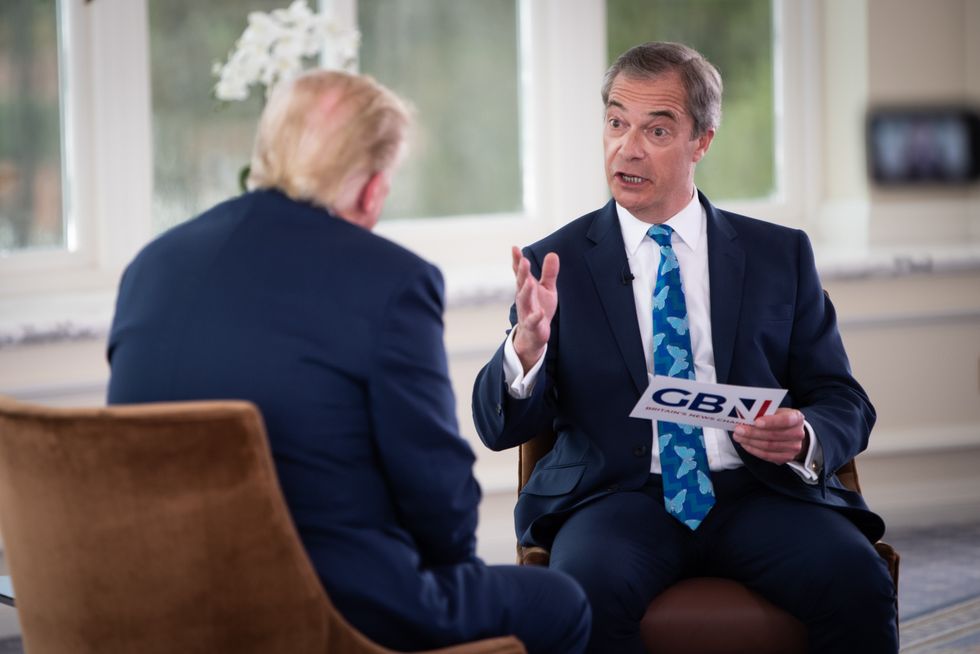 Nigel Farage said that he 'slightly disagreed' with Donald Trump on the issue of a 'rigged election'
Stuart Mitchell/GB News
Speaking to Trump on GB News, Farage said: "So you're gonna sail through all of this. You're going to win the nomination. Then we get back to the media, you know, Fox, who have been very important channel in the States, they've just paid out a very, very large sum of money."
Trump responded: "It's incredible that they did that. If you think of what they did, they are a platform. That would mean anybody that goes onto a platform that says something wrong, you're going to sue the platform?
"It's ridiculous why did they paid this money. The election was rigged and Rupert Murdoch should have talked about it."
The former president wanted to trademark "rigged election" days after the 2020 presidential election as emails from his son-in-law Jared Kushner obtained by the House select committee investigating January 6 revealed.
"Where I disagree with you slightly on this is right or - and we've seen plenty of electoral fraud here. Don't worry, I've seen it as well in this country," Farage told Trump.
"You know, when you came around in 2016, you said to the American people, I'm one of you. I'm not one of them in the beltway.
"I'm on your side. I'm going to fight for you. I'm going to do X Y Z and make America better make your lives better.
"My point to you is if you're going to win this next year, in November 2024, you're not going to win it talking about what happened last time, haven't you got to send a positive message."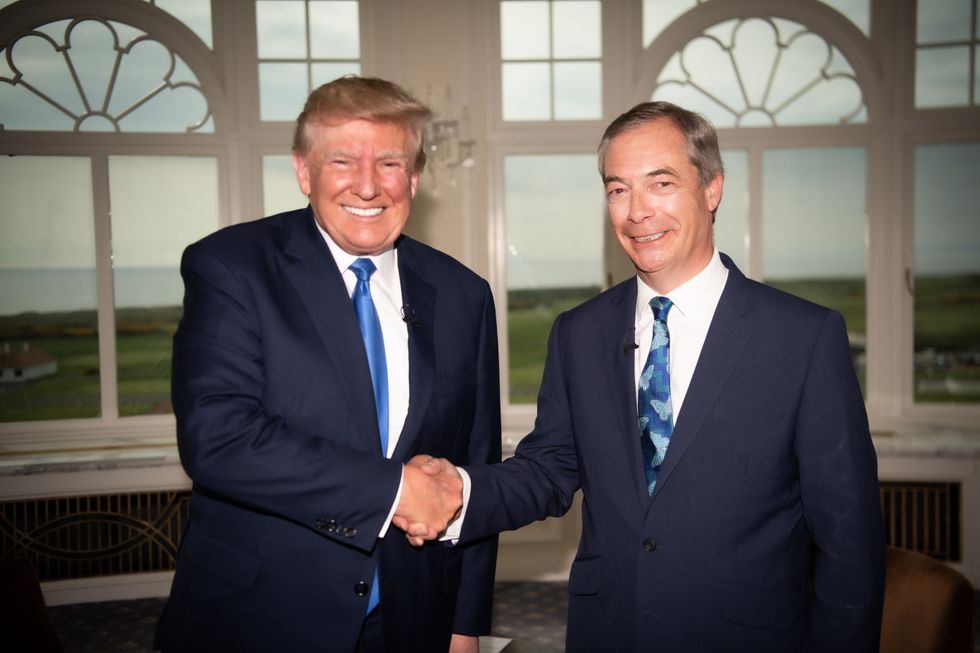 The former president wanted to trademark "rigged election" days after the 2020 presidential election
Stuart Mitchell/GB News
Trump fiercely responded back: "You brought this up to me, I didn't bring it up you mentioned something and I said look, it was rigged.
"And I say that, I'll always say that. It doesn't mean that out of a one hour speech I'm going to devote half of it to this that, I might devote 10 seconds to it, but the election was rigged. It was a rigged election. It was a very dishonest election."
Following the claims, Attorney General William Barr said the Justice Department had seen no evidence of widespread fraud to overturn Biden's margin of victory.
Watch the full world exclusive interview with Donald Trump on GB News and gbnews.com