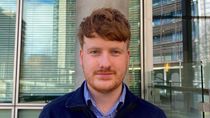 Published: 07/04/2023
-
10:29
Updated: 07/04/2023
-
10:30
Lucy Powell has defended an advert released by Labour on Twitter claiming Rishi Sunak does not think child sex abusers should be sent to prison.
Labour posted a photo to Twitter that said "Do you think adults convicted of sexually assaulting children should go to prison? Rishi Sunak doesn't."
Defending the graphic, the shadow culture secretary told Stephen Dixon on GB News: "It's a digital graphic that's based on it's like a skit, if you like, or a take on the the types of graphics that the Prime Minister himself produces about his own policies and he's become famous for producing."
But Dixon hit back at Powell, interjecting: "No, this isn't a skit, even Twitter itself has had to put a fact check on this saying the tweet"
Powell responded: "Under his government over the last 13 years, we have seen thousands of people who have been convicted of serious child offences, of sexual offences and child pornographic material."
She continued: "We are highlighting these issues and these problems in our criminal justice system because we think they really need tackling that."
Tune in to Breakfast on GB News, every day from 6am.