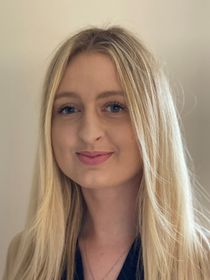 Published: 01/02/2023
-
12:22
Updated: 01/02/2023
-
13:06
A Brexit deal could pave the way to ending years of post-Brexit rows over Northern Ireland with the EU understood to have surrendered in talks on two of its demands..
Brussels is thought to have accepted a proposal which would avoid the need for routine checks on products traveling to Northern Ireland.
---
The EU has also reportedly sacrificed the need for the European Court of Justice to rule on issues relating to the province – unless the case is referred by the Northern Irish courts.
Previously the EU demanded that the European Commission should be able to take cases straight to the court.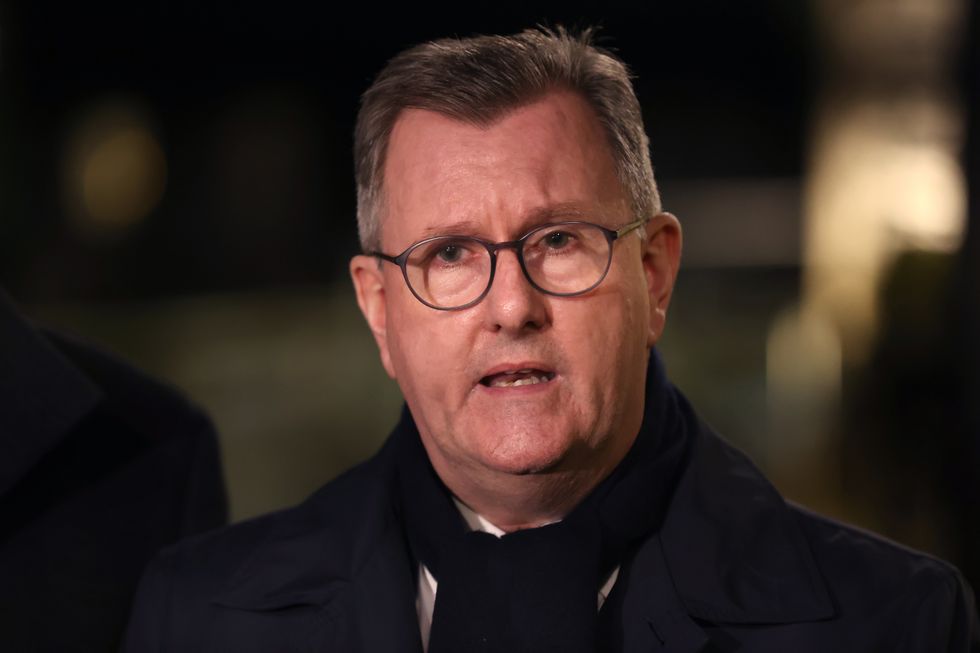 There are fears leader of the DUP, Jeffrey Donaldson could reject proposals
Liam McBurney
The customs element of the deal was due to be announced in January but was delayed last minute, according to The Times.
One source suggested the EU feared Rishi Sunak could not sell the package to the Democratic Unionist Party (DUP) and Brexit advocates in his own party.
However, the UK side said the Prime Minister wanted to wait until the whole deal was ready.
The customs deal is largely modelled on UK plans for a green and red lane system with goods destined for Northern Ireland allowed in without routine checks and products set to be exported into the Republic of Ireland to undergo customs formalities.
Vehicle movements would be shared with Brussels and the UK to investigate any suspicious activity.
A separate long-term agreement on meat, live animals and other produce exported to Northern Ireland will be negotiated between the UK and EU with the UK agreeing to abide by EU veterinary standards.
One senior government source said the framework of the overall deal were in place and it was up to Sunak to decide whether to sign it off.
However, Downing Street insists that no agreement has been reached and "intensive scoping" was continuing.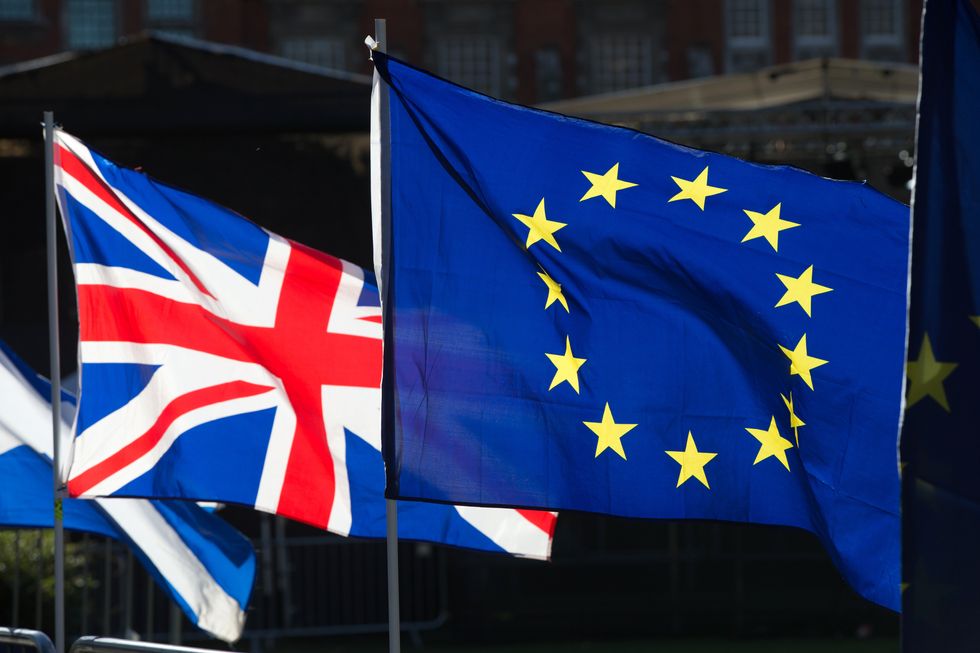 The Government insists that no agreement has yet been reached
Jonathan Brady
It is understood that while the customs element has been finalised the exact role of the European court and details of the veterinary deal have yet to be finalised.
Both sides are thought to be anxious about the handling of any announcement as fears grow that it could "unravel".
One government source said: "The mood music has completely changed in that both sides have been looking to go as far as they can to compromise to make this work. That hasn't been the old point scoring seen in the past."
While another added: "We only have one chance at this and the most important thing is to get it right."