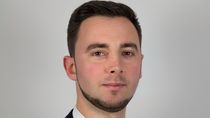 By Dan Falvey
Published: 22/03/2023
-
07:05
Updated: 22/03/2023
-
09:11
Boris Johnson and Liz Truss are to vote against Rishi Sunak's Brexit deal today as with the former branding the Windsor Framework as "not acceptable".
Johnson said that the agreement struck by his successor would leave Northern Ireland "captured by the EU legal order".
---
He also criticised Sunak of ditching the plan he started to implement while in office to pass legislation that would have given the UK Government the authority to unilaterally overrule aspects of the Northern Ireland Protocol.
Sunak has argued his new Windsor Framework removed many of the problems included in the Protocol that was negotiated as part of the 2019 EU withdrawal agreement and that the legislation is therefore no longer required.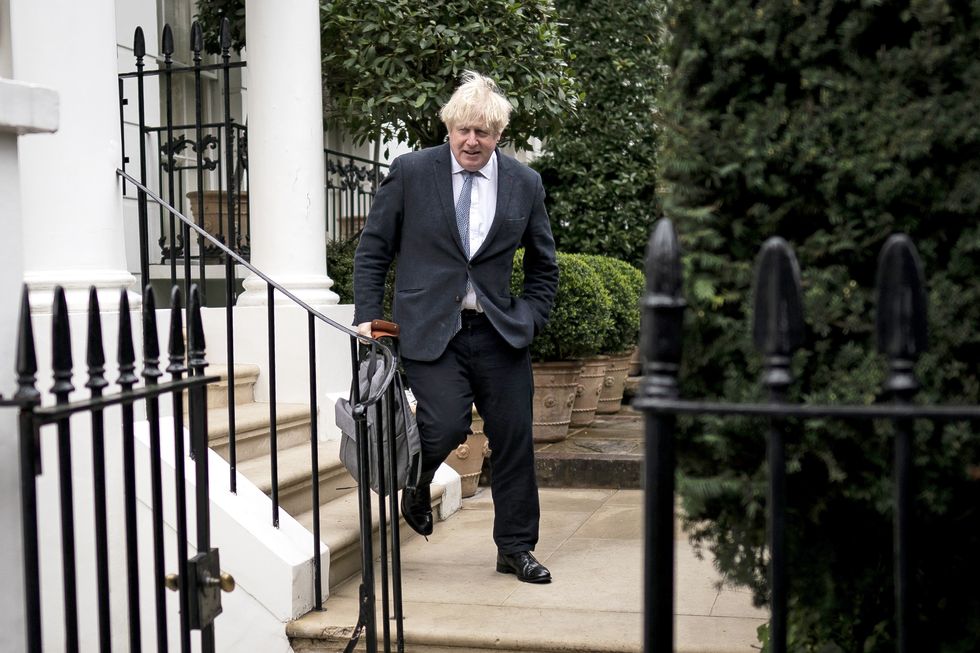 The former Prime Minister said the deal was 'not acceptable'
PA
Confirming his intention to reject the deal, Johnson said in a statement this morning: "The proposed arrangements would mean either that Northern Ireland remained captured by the EU legal order - and was increasingly divergent from the rest of the UK - or they would mean that the whole of the UK was unable properly to diverge and take advantage of Brexit.
"That is not acceptable. I will be voting against the proposed arrangements today.
"Instead, the best course of action is to proceed with the Northern Ireland Protocol Bill, and make sure that we take back control."
Meanwhile, a spokesman for Liz Truss said: "After examining the detail of the Stormont Brake and Windsor Framework, Liz has decided to vote against the Statutory Instrument this afternoon."
The announcements come after the DUP confirmed their intention to reject the deal and the European Research Group of Conservative eurosceptic MPs criticised the agreement.
Labour and the SNP have both vowed to back the Windsor Framework agreement signed last month meaning that Sunak is expected to win his Commons vote despite the opposition from Brexiteers.
MPs will hold the first of several votes on the Framework this afternoon at approximately 2.30pm.
Johnson confirmed his voting intentions on the same day he is also set to face scrutiny from a committee of MPs investigating whether he intentionally misled Parliament when he denied rule breaking took place in No10 during lockdown.
The former prime Minister will be grilled by the Privileges Committee throughout the afternoon.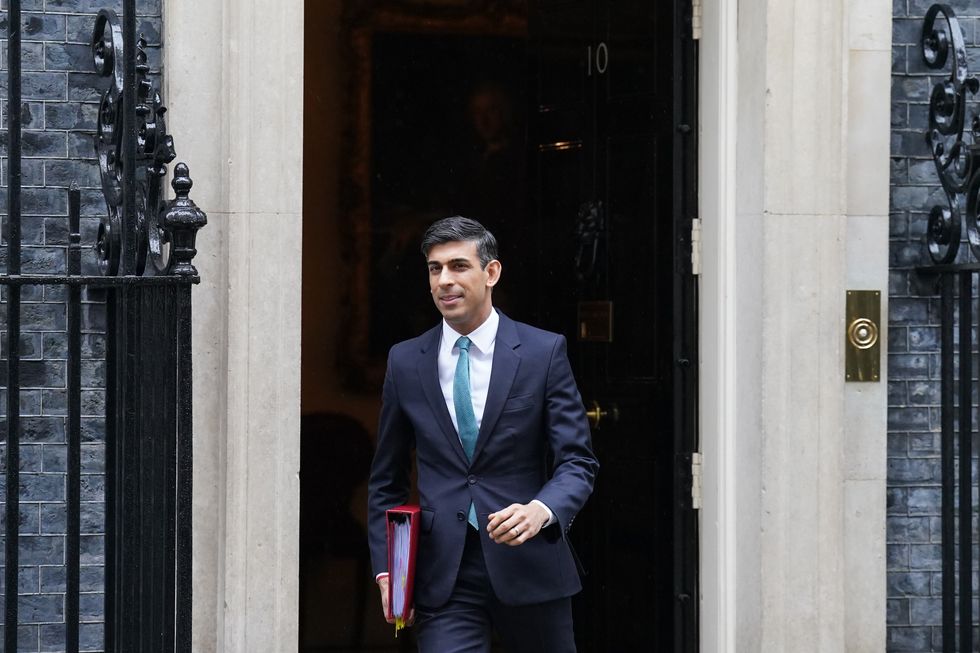 Rishi Sunak has already faced criticism from the DUP and other Conservative Brexiteers
PA
If he is found to have deliberately misled the House then he could be suspended as a MP, potentially leading to a by-election in his west London constituency.
Ahead of the hearing, Johnson acknowledged some of the statements he made when the story first broke at the end of 2021 had been wrong, but insisted they had not been "intentionally or recklessly" misleading.
He said claims no rules or guidelines had been broken and that there had been no parties had been made "in good faith" based on assurances he had been given by his advisers, including former No 10 communications director Jack Doyle.