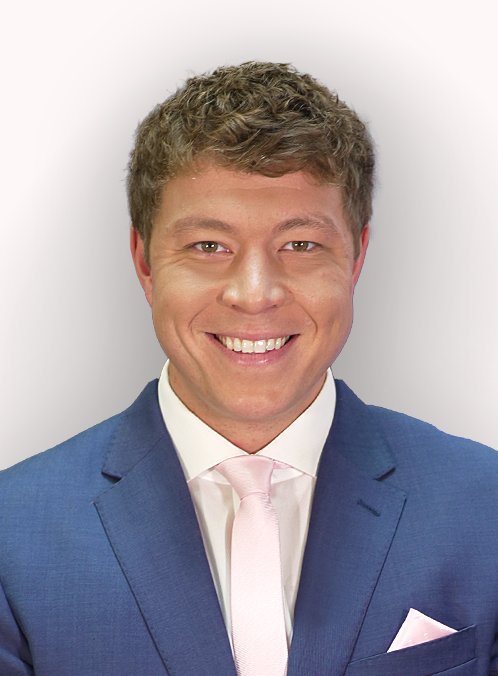 Published: 17/01/2022
-
20:49
Great Britain is a Conservative country. Blair is the only Labour candidate to win an election since 1979. Since '79 the Tories have been in power for 30 years, Labour for 13. Britain is a Conservative country. Factor in the Brexit vote as well, which was a vote to take back control of laws, borders and money. A vote largely, but not entirely, focused on immigration, and yet again it's obvious, Britain is a Conservative country. Just because our education system, our media and our health care system have been infiltrated by the wokerati, doesn't change the fact that Britain is, at its core, a Conservative country.
But has our Conservative Party actually been infiltrated by the woke brigade as well? No truly Conservative Party would have net zero and massive tax increases at the top of its agenda. And yet here we are. This isn't Boris bashing, far from it, all the noises suggest that those very close to him, indeed perhaps some of the people he shares a flat with, are a bit woke and seem to be under the misguided impression that that kind of nonsense appeals to the public masses. It implies the Tories have been infiltrated by people who think that kind of ideology is what people want.
---
Well, it isn't. Boris Johnson won a stonking 80-seat majority at the last general election based around the fact that people wanted lower taxation, greater freedoms, stronger borders and lower immigration. One of the reasons Boris Johnson is now under the cosh and trailing in the polls is not because of the parties, it's not just about cheese and wine. It's deeper than that – it's the fact that there's now a big green agenda that people didn't vote for and many people simply don't care about, it's about people opening their wallets and seeing less money in there than before, it's about seeing record numbers of people come across the English Channel, fed Dominos Pizza on arrival and put up in four star hotels at the taxpayer's expense. Why do we think someone as sound as Lord Frost resigned? Because he didn't recognise the Conservatives anymore.
The reason I'm saying this is because Boris Johnson has clearly just realised that if he wants to be a popular Conservative Prime Minister in a Conservative country, he has to start behaving like a Conservative. He's just launched Operation Red Meat. I mean, it already sounds quite right wing doesn't it? Nothing screams conservatism quite like a rare, bloody steak… But actually, what this is is an admittance now by Boris, a wake-up call, a political defibrillator to Boris Johnson's true blue heart – he better start acting like a Conservative. I mean just look at the red wall seats – people up there don't give a flying fig about unconscious bias. They don't want a prime minister to take the knee. They have felt the full force of mass-immigration in a way that, simply put, the Hampstead Ladies Croquet Society has not.
The irony is that the vast majority of people in the red wall seats that are now getting very twitchy about Boris' behaviour, the seats that 'shockingly' turned blue, turned Tory at the last general election, are now complaining that the Prime Minister has not been Tory enough! And they've got a point. Boris' response to his plummeting popularity is to announce policies that everyone thought they were voting for anyway!
He's going to put the Navy in the Channel to cut down on illegal immigration. What? A Prime Minister that's tough on illegal immigration? Good, I've been waiting for one – last year a record 28,000 illegal immigrants crossed the Channel, absolutely none of them were sent back home and Britain became a country where as long as you could set foot on land, you could stay. And it was costing taxpayers tens of millions of pounds a year. We were becoming as country where veterans lined the streets, but anonymous Middle Eastern men were given wonderful accommodation and full board.
He's slashing the BBC licence fee. Culture Secretary Nadine Dorries announced earlier today that the fee will be frozen at the current rate of £159 until April 2024. A new Royal Charter will be enacted in 2027 and the Government will have the chance to replace the mandatory charge altogether. And that's what it looks like Ms Dorries may be about to do – she tweeted that "this licence fee announcement will be the last". Good, I wanted a Prime Minister that would tackle the rampant left-wing bias in the media, the subtle indoctrination of the youth and the masses, the plunging into poverty of elderly people who, for the first time, would be forced to pay £159 to have a bit of company in their own homes.
Party-gate has actually put Boris Johnson in quite a nice position. We were told, weren't we, that he was being lent on by these lefty, overcautious doctors, he was being bombarded with modelling from people with socialist tendencies who were doom-mongering. Right, ok, well now he can't impose any more restrictions because it's emerged he may have broken the rules himself. Hurray! That's great! That means we should be out of this thing ASAP, in fact, out of it before any other country in Western Europe. What a triumph.
If Boris Johnson survives the Sue Gray investigation, if he remains in his post, which I think he may well do, then he's got a chance of clawing this thing back. Of bouncing back. Boris Johnson can build himself back better, can't he. How does he do that? Kick these woke-infiltrators to the curb, stop appealing to the metropolitan eco warriors and start behaving like a proper conservative. The man people voted for.