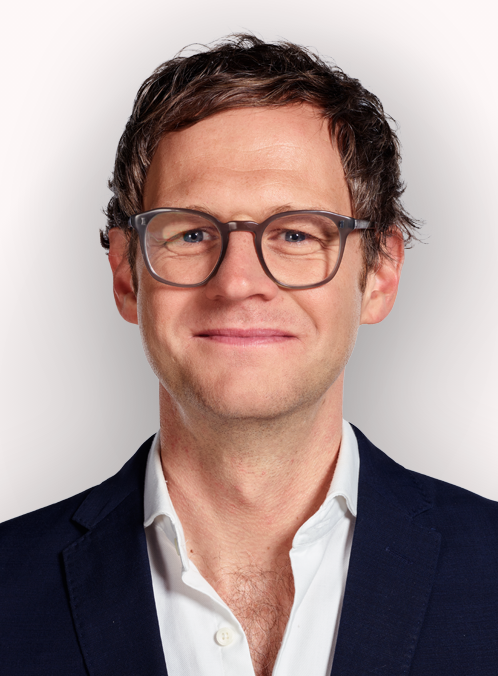 By Mark Dolan
Published: 08/05/2022
-
22:19
Updated: 14/02/2023
-
11:32
There are many good lines in the Bible. My favourite is: he who is without sin cast the first stone. Which takes me to the leader of the Labour Party and alleged leader of the opposition Keir Starmer is the beer loving politician who failed to reach many parts of the country outside London last week.
The Labour Party deserves better. If anything, this pious, simpering lawyer turned politician is actually worse than the previous incumbent. He's such an anodyne fence-sitter, he makes the truly dreadful Jeremy Corbyn look like Winston Churchill.
---
It's my view Sir Keir has never been liked outside of London, which has now shifted so far to the left, it's twinned with Beijing. And it's the moral thrust, the hand wringing religiosity of a man who thinks he is the spiritual backbone of this country, that has been his undoing.
Haranguing Boris Johnson for months on end over partygate, red wine and cakes, like this lovely Carrot Cake my team picked up from m and s. How was focusing on this silly Westminster soap opera helping millions of Brits choosing between feeding their kids and heating their homes.
There is a perception of Kia Starmer as a decent man. And I'm sure he is. Bright, articulate and he has begun to rid his party of the scourge of antisemitism for which he deserves huge credit. I think he's got a heart, having famously bought land to accommodate one of his mothers donkeys.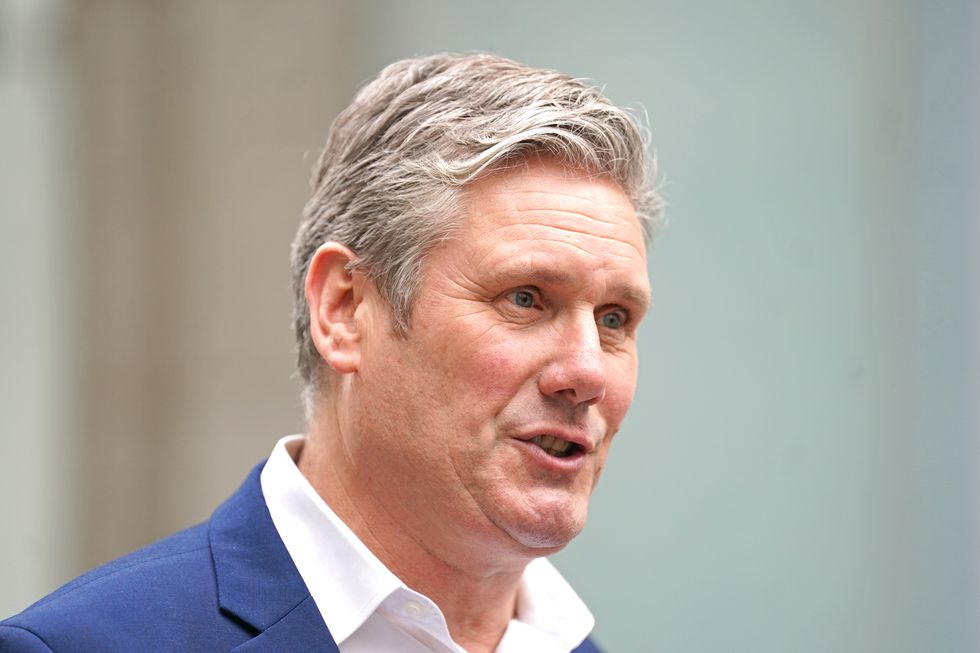 Labour leader Sir Keir Starmer.
Kirsty O'Connor
Except that ever since he got the top job, he has been a political donkey. I honestly can't think of one thing he got right. As the shadow Brexit secretary he campaigned for a second referendum proving himself to be wildly out of touch with huge swathes of labour voters in the midlands and north of England. He only knows about voters in the north of London.
On Thursday, Labour gained Mayfair and lost Hull. Tells you everything you need to know. Welcome to Hull. He campaigned for Jeremy Corbyn to be prime minister, which would have been an economic and national security disaster for the country. At least Jezza stood for something, even if it was wrong.
The Thursday local elections were in my view a disaster for Keir Starmer. Yes they accrued many council seats, but in the context of partygate, the tories having been in power for twelve years and the staggering cost of living crisis, why didn't he do better? Because it's my view the public find him boring, arrogant, pompous and about as charismatic and as a cup of pond water.
Well it's sink or swim for him now, as the Mail On Sunday explode labour's pack of lies about the beergate event in Durham, which they cite evidence was pre-planned. Labour's ginger growler in chief was said not to be there and was, and Starmer's story that they got back to work after eating looks to be in tatters.
He's now experiencing some well deserved chicken karma and he's made a complete madras of the situation. What a popa-dum-dum.
He only has himself to blame. By politicising partygate to such an extent, at the expense of a focus on what you are going through with raging inflation and energy prices, looks to be his looks have been his greatest miscalculation.
I don't want to cancel anyone, but with this holier than thou, moralising approach, old Starmer has cancelled himself. I know there is a perception that Starmer is this lovely, progressive, caring voice in politics, but the tangible evidence is quite the opposite.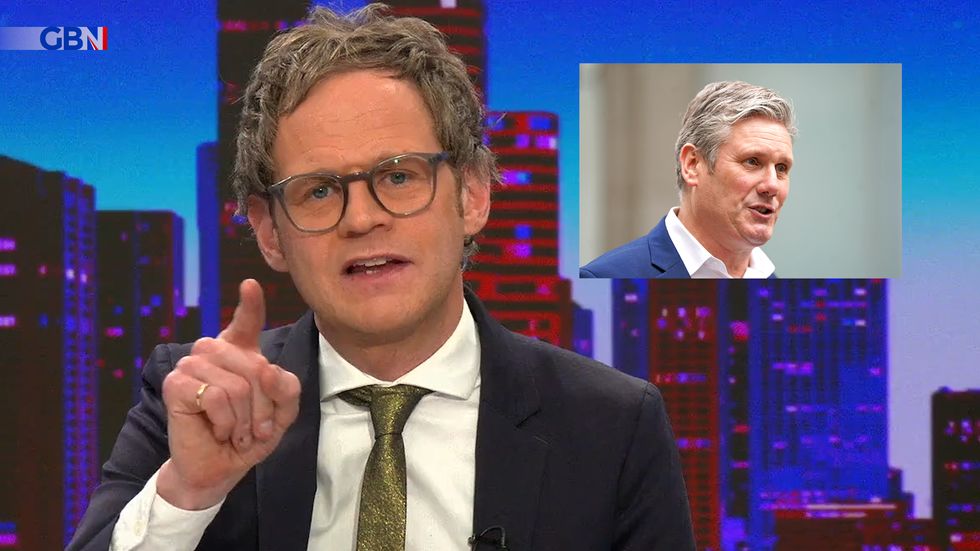 Mark Dolan
GB News
Why was he so supportive of lockdown measures that impacted the poorest in our society? Why was he so happy to sign off the extraordinary damage of school closures, when it would hurt not just children, but their families? He said school closures "are inevitable". No they weren't.
It was pure politics in he participated. Just as he politicised Partygate, it's my view he politicised the pandemic. Every Wednesday in Prime Minister's questions he added to the confected hysteria about the virus. Like many in the media, he whipped up anxiety and panic about what was a nasty virus absolutely, but mild or non-existent for most.
A third of people, even with Alpha had not symptoms at all. A potentially nasty virus yes, we all hate it, absolutely but the bubonic plague it was not.
If I was leader of the opposition, we can but dream, I would have rejected every single Covid measure, because it's in my view that they weren't just highly damaging, but didn't make a blind bit of difference. Time will tell. The other problem with Starmer is that his irredeemably woke. Starmer took virtue signalling to a new level here.
Most right minded people abhor the evil of racism, but this was a shallow, empty political gesture. He was at it again just a couple of months ago when posing with Canada's Justin Trudeau in a mask, long after the mandates had been lifted. Only to greet the Queen, later that day, mask free!
The lesson for Starmer and for the Labour Party in general is a clear one – go woke, no vote. Now I will never let Boris Johnson off the hook. Party gate hypocrisy at Number 10 was a disgrace, and he is the person who was in the pocket of the SAGE scientists, on and off, for two years and is the main signatory to the mess we are now in. But Starmer was his chief accomplice.
Tory rebels plus labour votes could have stopped the Covid damage and prevented the cost of living crisis, which I'm calling the cost of lockdown crisis. But at least Boris has charisma. His party flies the flag, rather than sneers at it.
Sir Beer Starmer would've locked us down longer and harder. At least Boris's libertarian instincts kicked in for freedom day on the 19th of July. Starmer called freedom day reckless and sought evidence as to why we shouldn't shut down the country over Christmas.
He doesn't know what a woman is. He's confused about who has a cervix, whilst it's clear he is not in possession of a backbone. I have voted Labour on several occasions in my life and I'd like to do so again. He's got his haters, and by God he made mistakes, but Tony Blair offered a patriotic and aspirational vision of modern Britain.
Since then, the party for whom he delivered three landslide victories, has disappeared up its own backside, and now indulges in divisive, woke, bonkers, identity politics. And it's got no idea that anyone exists outside the rainbow flag bubble of London and the south east.
I think Starmer is toast anyway, after his beergate hypocrisy. But he was the wrong choice of leader in the first place and his likely departure is entirely self-inflicted.
There is plenty of available talent for the top job, but this could be the last serious chance the membership have, of getting this right, if they want to achieve power. It's time to make the Labour Party great again. And as for Starmer, he'll just have to take his just deserts.