Published: 23/03/2022
-
16:18
Updated: 23/03/2022
-
16:22
The Government has urged social media giant YouTube to take down videos they claim have been "doctored by the Russian state".
The plea from the Ministry of Defence comes after a hoax video call circulated involving Defence Secretary Ben Wallace, where an imposter claiming to be the Ukrainian Prime Minister was able to contact him.
---
Mr Wallace has ordered an inquiry into the call, which lasted around 10 minutes before he became suspicious and hung up.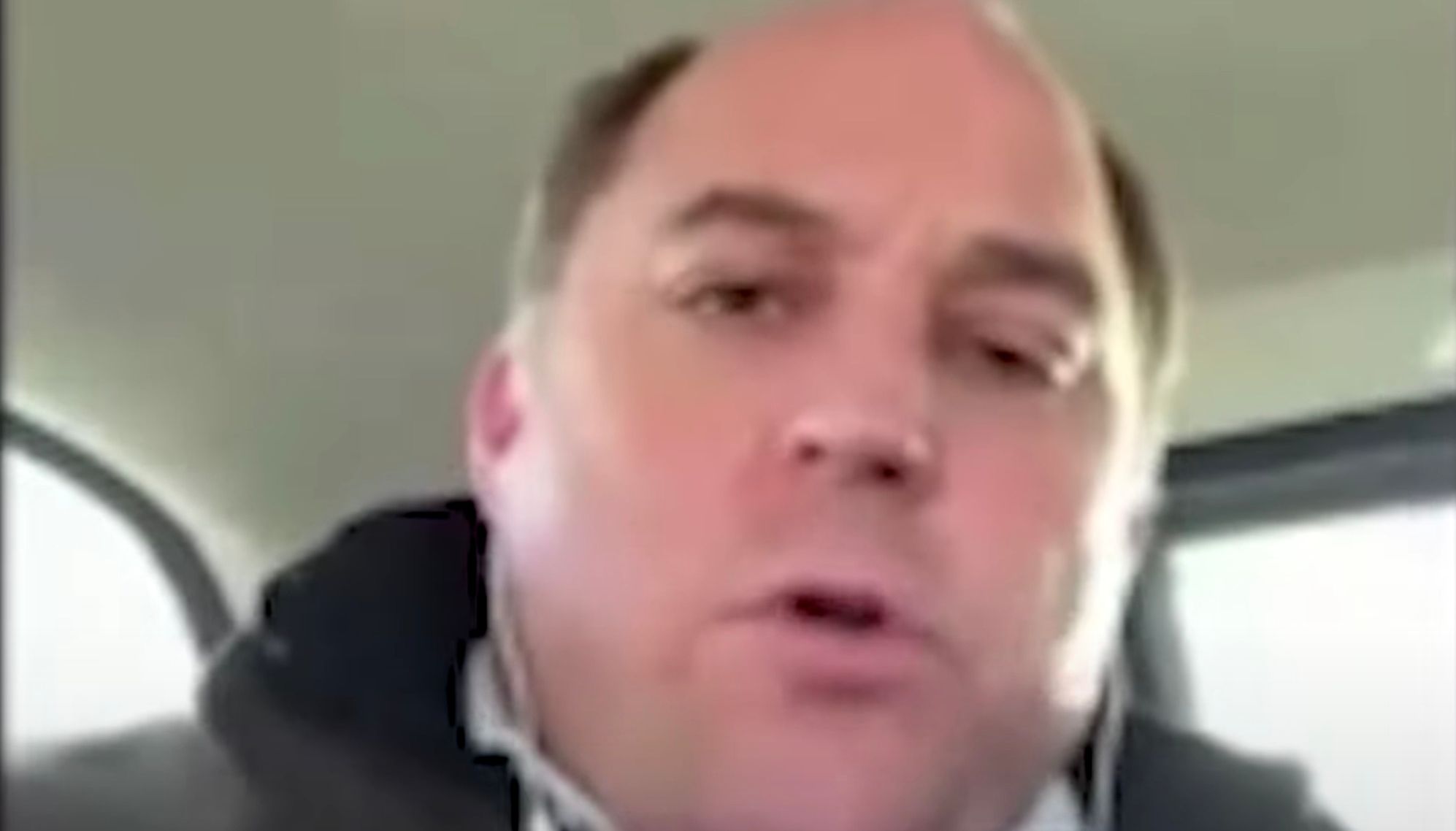 Defence Secretary, Ben Wallace during the hoax phone call
GB News
Videos of the call have since circulated online, showing Mr Wallace speaking from the back of a vehicle about a range of important subjects such as nuclear weapons and NATO amid the ongoing Russian invasion of Ukraine.
The MoD said on Twitter: "We are calling on YouTube to help us support Ukraine by taking down videos doctored by the Russian state and disseminated to try and sap the morale of a people fighting for their freedom."
The MoD also posted a more in-depth letter, calling on YouTube to remove or at least block access to the videos.
"The doctored clip asserts that the UK's supply of NLAWS to Ukraine have "often failed". Our NLAWS have not failed, this is factually incorrect," the MoD said.
"I am confident you would not wish to be a conduit for Russian propaganda or be in any way associated with the potential consequences of this type of media manipulation."
The MoD did not go into detail how the videos had been doctored, but said they had been "modified and edited" in a way that they could be used by the Russian state to support its actions in Ukraine.