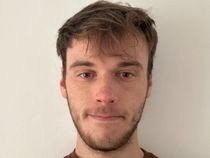 By Ben Chapman
Published: 26/05/2023
-
12:04
Updated: 26/05/2023
-
13:44
Controversial TikTok influencer Mizzy has been arrested for "breaching a court order" after the teen was fined for his home invasion "pranks" in London.
The 18-year-old, real name Bacari Bronze O'Garro, was spotted being detained by a plain-clothes officer on what appeared to be the roof of a building.
---
The social media troublemaker appeared shocked as he was marched away.
A spokesman for the Met Police said: "On Friday, 26 May, officers arrested an 18-year-old man on suspicion of breach of a Criminal Behaviour Order. He has been taken into custody. Enquiries are ongoing"
It comes after Mizzy hit out at his critics, calling them "Karens", and doubled down on his actions with a pledge to "keep doing what we're doing".
Videos posted online by Mizzy documented him storming through London homes.
He has also posted videos showing him riding the top of a moving bus and cycling through a Sainsbury's storeroom, where customers should not go.
His antics saw him handed with a fine worth hundreds of pounds, along with a criminal behaviour order.
Mizzy, of Manor Road, Hackney, appeared at Thames Magistrates Court on Wednesday in relation to the video which saw him entering a London home with two friends.