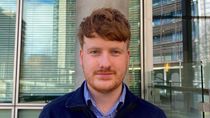 Published: 25/04/2023
-
15:28
Updated: 26/04/2023
-
14:00
A student has shared her emotions as she desperately waits for her mother to return from Sudan.
Sarra Elkhalifa's mother travelled to Sudan to see her father who had fallen seriously ill, to a point where the family believed he may die.
But as tensions in the North African country rise, British citizens have been urged to evacuate as soon as they can.
Last night, a ceasefire was agreed to allow military flights to take off, taking British citizens away from the country.
Sarra said that as a result of power outages she has not been able to talk to her mother for any more than ten seconds at a time.
Speaking to GB News' Eamonn Holmes and Isabel Webster she said: "I am justabsolutely terrified. I'm worried for my mum, my mum's sister who she's with, her two niece, my cousins and my granddad.
"Every time I contact them the situation just gets worse and worse and worse and they have to keep travelling around the country in order to just to find refuge and to find safety.
Tune in to Breakfast on GB News, every day from 6am.