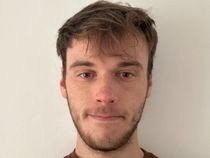 By Ben Chapman
Published: 20/01/2022
-
09:50
Updated: 14/02/2023
-
11:59
***WARNING - GRAPHIC IMAGES***
Animal welfare groups have called for an end to the 'abhorrent' live animal export trade which they claim leaves starving baby cows crying on ferries, as the EU prepares to vote on new legislation.
---
In an email to MEPs seen by GB News, Ethical Farming Ireland say the reality of live animal exporting is "very different" to what is portrayed by authorities and exporters involved.
The EU set up the Committee of Inquiry on the Protection of Animals (ANIT) in 2019 in order to explore new proposals for the trade, following concerns that animal welfare standards were not being upheld properly.
ANIT have recommended a ban on the export of unweaned animals under 35 days and a limit to two hours for unweaned animals over 35 days.
If such proposals are to be approved, it would effectively spell the end to the exports of unweaned animals from Ireland, something that animal welfare groups would see as a step forward.
A video seen by GB News, compiled by animal welfare groups Eyes on Animals, Ethical Farming Ireland and L214 claims "there is a gap of 24 - 30 hours where the calves receive no nutrition at all" as they are transported to Cherbourg from Ireland.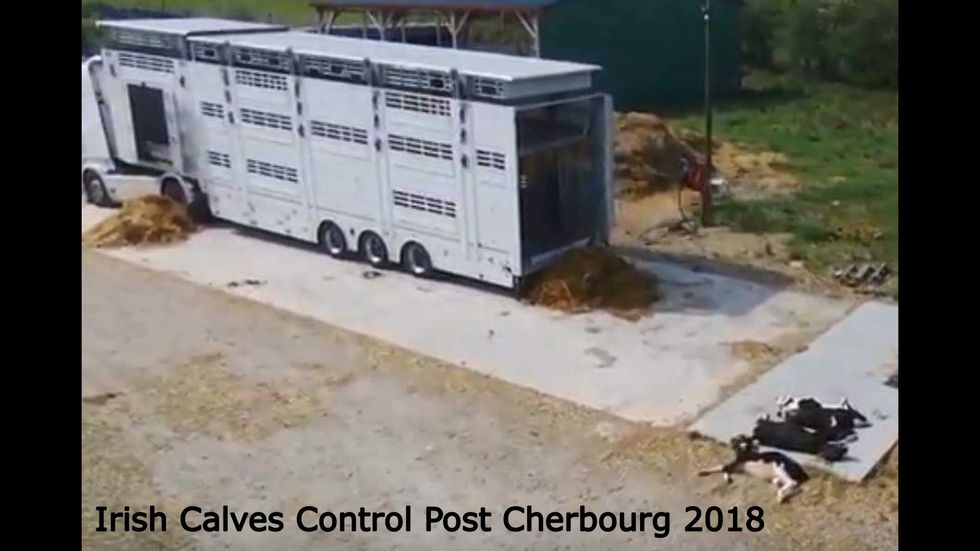 Image: Ethical Farming Ireland
The groups say this is a clear breach of EU law, yet ferry companies such as Stena Line continue to facilitate the exports, despite the contravention.
According to EU Regulation 1/2005 on the protection of animals during transport, unweaned calves are supposed to be given liquid and, if necessary, fed after nine hours on board a truck and after 19 hours they must be unloaded from the truck to be rested and fed.
Nicola Glen from Eyes on Animals told GB News that the calves involved are the "ghosts of the system, kept out of sight all their lives".
She continued, saying that the live export trade is "abhorrent, they [the calves] don't stop crying because they are stressed and hungry.
"The EU Commission is ignoring the breaches whilst at the same time acknowledging there is a welfare issue.
"The EU Commission's excuse is that we, the NGOs who have been submitting complaints, have not been able to prove that unweaned calves are not being fed milk replacer on the trucks during the long ferry crossing.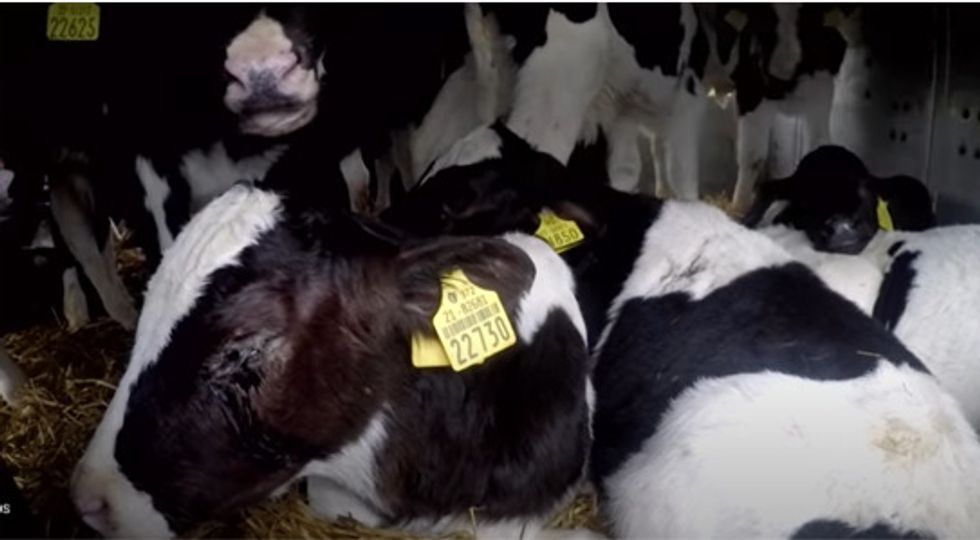 Image: Ethical Farming Ireland
It is well known it is impossible to feed the calves on these ferry journeys".
Calves are said to suffer from dehydration, exhaustion, hunger, stress, sickness and physical abuse when they arrive at the control posts in Cherbourg, France, according to Ethical Farming Ireland.
The Stena Line told GB News that they deny the claims made about their live exporting process.
They commented: "We only work with licensed hauliers, and we're a licensed transporter, we allow vets on board to monitor the animals in transportation and if there is any mistreatment we would report them and act quickly".
A statement from the company in regards to the vote also reads: "Stena Line welcomes the decision of the European Commission's Committee of Inquiry on the Protection of Animals during Transport (ANIT) to recommend the cessation of the transportation of unweaned livestock.
"The wellbeing of all livestock during transportation is a key priority for the Company and this, as well as other welfare improvements, is something that we have previously been actively engaged in lobbying for.
"This is a long overdue and necessary improvement for animal welfare in the livestock sector. If the EU Parliament votes to accept the Committee's decision tomorrow then Stena Line will, of course, adhere to the legislation in line with anticipated changes implemented by the regulatory authorities".
Ethical Farming Ireland have called on MEPs to back the recommendations put forward by ANIT, but some within European Parliament will be opposing the changes, including Fianna Fáil MEP Billy Kelleher.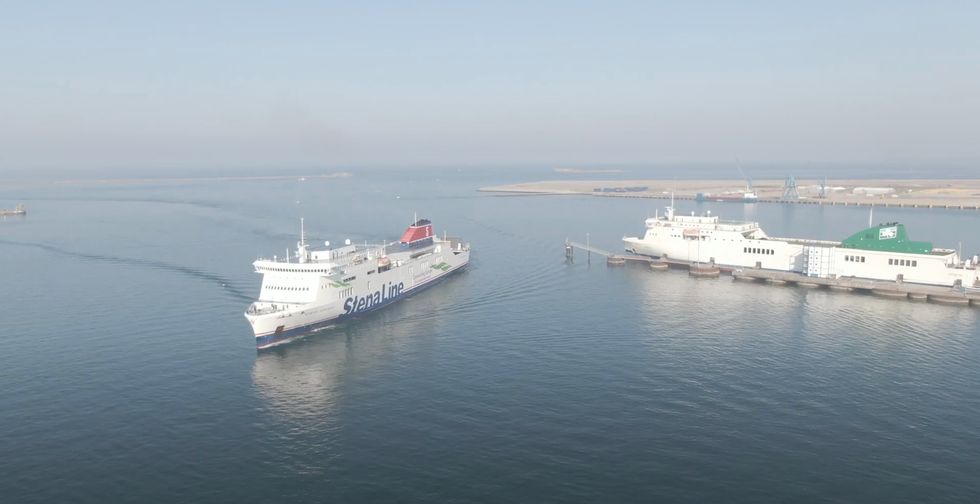 Image: Ethical Farming Ireland
He told GB News: "From an agricultural and dairy perspective it is critically important. It is important that we can move animals from the island into the European Union itself.
"We've had increased cow numbers over the years, so to be able to move cows from dairy farms into Europe is significant".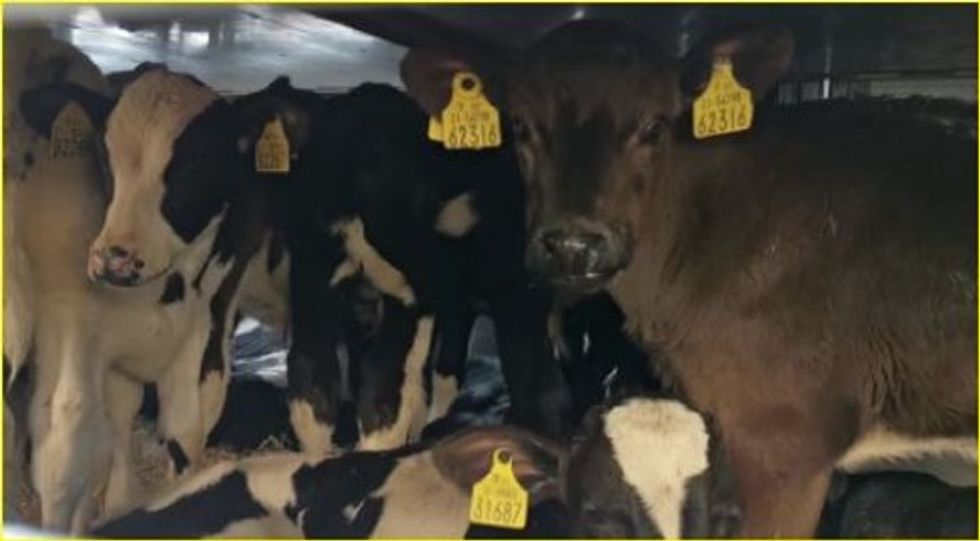 Image: Ethical Farming Ireland
The MEP has discusses animal welfare concerns that have been voiced by the groups mentioned, admitting that there are parts of Europe that are "not complying" with the regulations enforced by the EU.
He continued: "There is challenges there and we have to ensure there is proper enforcement and proper sanctions, we have to increase the regulations themselves and make sure there is better protection for animals during transport.
"Transport and animal welfare can be compatible if there is proper guidelines, governance and oversight, in the event where there is breaches there should be sanction and punishment".
Kelleher has put forward several proposed amendments to ANIT's recommendations.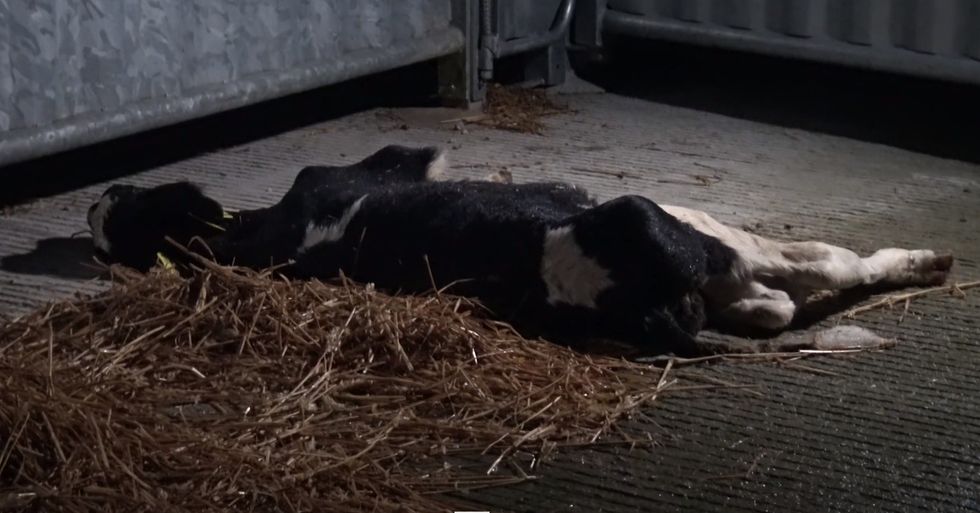 The MEP told GB News: "We've proposed an increase on the age of calves being transported from 14 days to 28 days, we also proposed increased protections for end of career animals and a four-hour maximum journey time for pregnant animals in the last trimester of their pregnancy.
"There has to be greater enforcement and sanction to individuals and EU member states if they do not comply and enforce".
MEPs will vote on the legislation in EU Parliament on Thursday, and Billy Kelleher has told the Irish Journal that he feels it will be "incredibly tight" and it will "go down to the wire".
Animal welfare groups hold hope that the recommendations from ANIT will be supported by MEPs.