By Anna Fox
Published: 11/07/2022
-
19:19
Updated: 11/07/2022
-
19:21
Chairman of the 1922 Committee Sir Graham Brady confirmed the new Prime Minister will be announced on September 5 when Parliament returns from recess.
Addressing reporters gathered on College Green outside the House of Commons, Sir Graham said the first ballot will be conducted on Wednesday with candidates required to obtain backing from a minimum of 20 MPs.
---
In the second ballot, on Thursday, MPs are required to obtain support from 30 MPs in order to progress to the next round, accelerating to the final two as soon as possible.
The Tory leadership campaign gained momentum over the weekend, with a variety of MPs publishing videos highlighting their bid for next the position of next Conservative leader.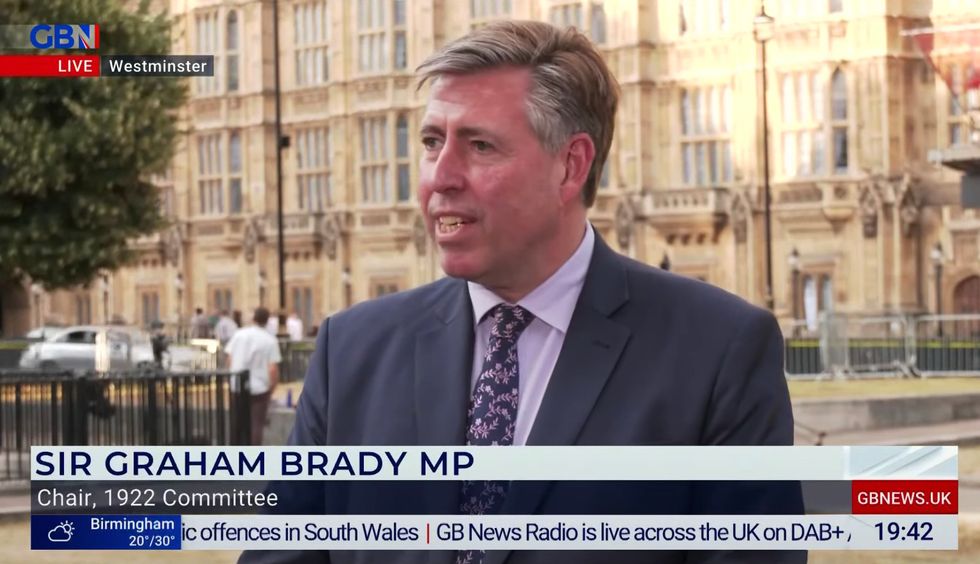 Sir Graham Brady addressed reporters outside the House of Commons
GB NEWS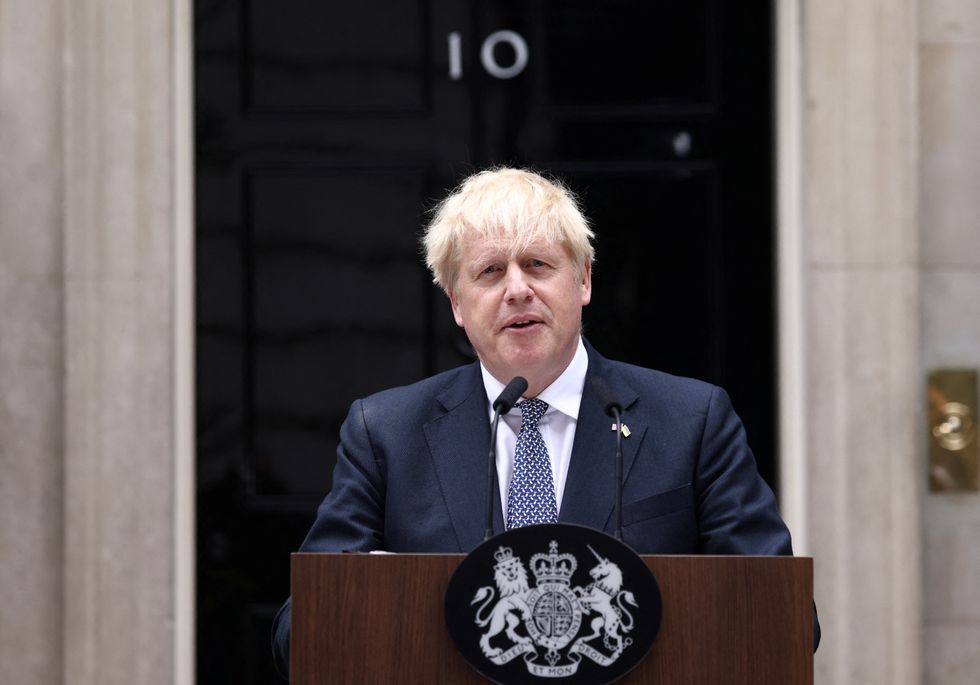 Boris Johnson announced his decision to resign last week
HENRY NICHOLLS
Rishi Sunak, who wasted no time on Friday in publicly stating an intention to stand, remains an early favourite.
But a host of hopefuls, including Nadhim Zahawi, Grant Shapps and Suella Braverman have announced tax-slashing pledges in an apparent bid to contrast themselves with his record as Chancellor.
Penny Mordaunt became the new favourite in a poll hosted by Conservative Home, reaping 20 percent of support ahead of her competitor Kemi Badenoch.
Former Health Secretary Sajid Javid addressed media gathered at Westminster this afternoon, outlining his leadership bid.
Mr Javid said "I don't have a ready made logo or slick video ready to go", adding: "I have a passion and desire to get Britain on the right course."
Acknowledging his resignation last week, Mr Javid said "Five days ago I stood up in Parliament and I spoke from the heart and I believe I spoke in the national interest."
Former Prime Minister Boris Johnson endured a series of scandals throughout his premiership, most recently Partygate and the allegations against Chris Pincher.
Addressing the ongoing investigations, the former Health Secretary said: "We need a leader who makes credible promises."
He added that "our party has lost its way".
The current MPs running for the role of Conservative Leader are; Rishi Sunak, Sajid Javid, Penny Mordaunt, Liz Truss, Grant Shapps, Nadhim Zahawi, Tom Tugendhat, Suella Braverman, Jeremy Hunt, Kemi Badenoch, and Rehman Chishti.