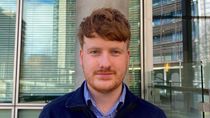 Published: 21/02/2022
-
14:17
Updated: 14/02/2023
-
11:39
Rats "as big as cats" with "bendy bones" are crawling up toilet pipes and entering UK homes as an expert warns "no one is safe".
The rodents are said to be able to tread water for as long as three days and are multiplying rapidly.
---
Since the pandemic, the number of rats in the UK is said to be around 150 million, an increase of 25 percent per year since 2019.
It has been suggested this is as a result of more people working from home over the pandemic, forcing rats out of the cities and into homes.
Pest control expert Ian Helands said: "No one is safe. Rats are excellent swimmers with bendy bones and can squeeze into the smallest of spaces.
"They can hold their breath for three minutes and tread water for three days, and they are coming up waste pipes.
"They're cunning and getting bolder and bolder. Basically, if they want to get into your home, they will."
"People are scared and they should be," Mr Helands told the Daily Star.

"There are more rats than ever and they are taking over. I have seen some the size of cats."
Earlier in February proposals to ban a type of rat trap which causes a "slow and more painful death" passed their final hurdle in the House of Commons.
MPs gave their backing to the Glue Traps (Offences) Bill, which would make it an offence to set a glue trap for the purpose of catching a rodent, as well as a handful of other connected offences.
Anyone found guilty will be liable for either a fine or imprisonment.