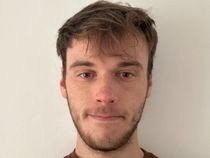 Former Divisional Commander in the Metropolitan Police, Dai Davies, has criticised the Met Police's approach to Palestine protestors after some of them climbed on the Royal Artillery Memorial.
Speaking on GB News Mr Davies said:
"I don't agree with the Commissioner and I think there's enough evidence there to test the case in the courts under Section 5.1 of the Public Order Act of 1986.
"Certainly it caused me distress, it caused viewers distress and it could have caused distress possibly to the officer on the scene because police officers can be distressed.
"As far as I am concerned, it was sacrilege.
"Can you imagine if one of these yobs had that to something dear to another quarter in this country? Some of the Islamic faith? Can you imagine what would have happened?
"Their little backsides would have been arrested before they could say 'Jack Robinson'.
"So it does appear, in my opinion, that we are treating some elements in society very differently to others."
Asked if there needed to be new laws or tougher use of existing legislation, Mr Davies said:
"It may be a case of both: I've been looking at the Police, Courts and Sentencing Act which came in a year ago and wondering whether an amendment could be made to that, because quite clearly we can't tolerate anyone desecrating as these men appear to have done with impunity.
"We've got to bring in something and if the Commissioner and the courts don't enforce current laws, as they often don't these days, and they don't send out deterrent sentences, then perhaps we need to look at it again.
"But I think there's sufficient legal ability for the police to act but they have to be told to do so.
"And it would appear if you get from the top that kind of what I call 'wishy-washy direction' or no direction at all then clearly something has to be done."